A WINE TRIP INTO SLOVENIA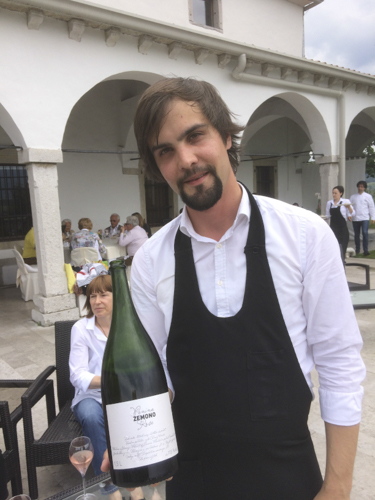 At the 2016 edition of Vinitaly, a comprehensive tasting of Slovenian wines was organised by Vino Magazine. I have known the editor of Vino Magazine, Barbi Mocivnik, since we were both of the jury of Vinitaly, but unfortunately I was overseas when she presented 'Slovenia Wine Stars An Outside View' in Vinitaly's prestigious Tasting Ex platform. But being part based in Venice, I travel often to the vineyards in Friuli, and she proposed the chance to sample the entire selection of Slovenian Wine Stars, not in a formal, professional tasting, but at the Castello Zemono, accompanied by the unique cuisine of chef Tomaz Kavcic.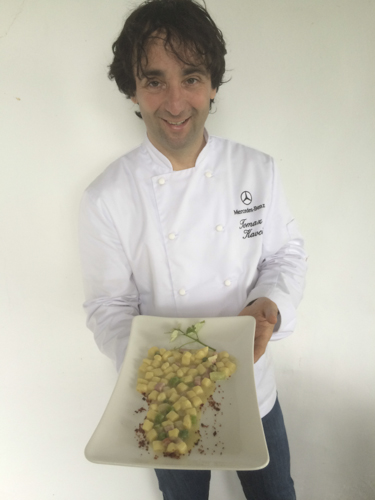 I must humbly admit that although I am a regular visitor to the vineyards of Italy's Collio and Colli Orientali, I have never organised a serious trip into Slovenia, apart from the occasional drive across the frontier to nearby Brda to follow the development of the orange wines made by Aleks Klinec. So Barbara's offer was the perfect opportunity for an eye-opening tour of her Vipavska region, followed by a unique tasting of a dozen exceptional wines.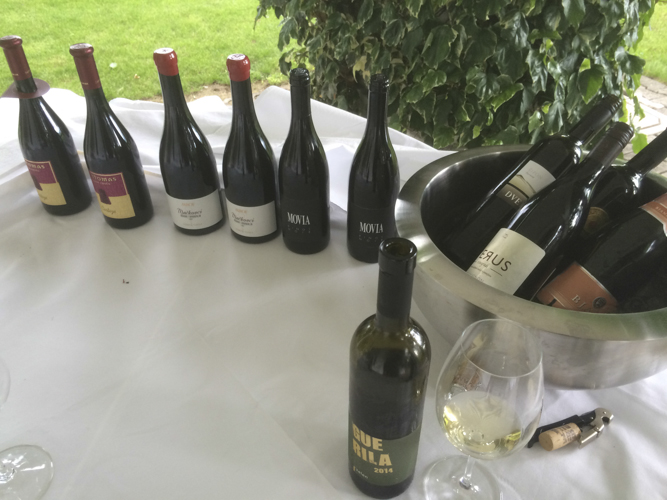 We began with a 2012 Bjana Brut Rose NV accompanied by plump scampi, cooked tempura-style. The Rose went well with the scampi, but I actually preferred the 2010 Bjana Brut Zero we tried in Barbi's office before the lunch. I was very interested to taste the Dveri-Pax 2015 Sipon, as I am a big fan of Hungarian furmint, and this sharp, clean wine lived up to expectations and we also tasted the equally excellent Gueril Zelen 2014 while Tomaz served a multicoloured plate of Istrian anchovies.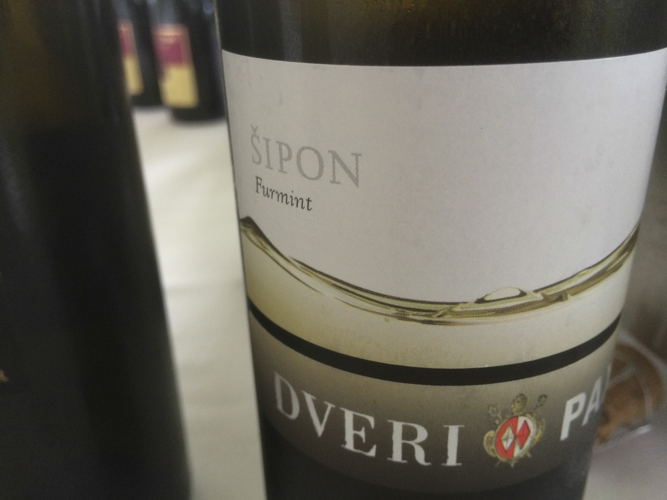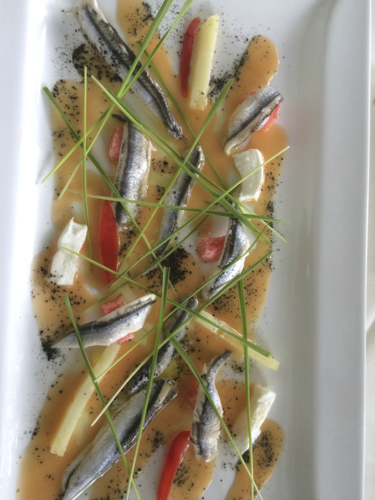 Discovering wines made with indigenous grapes like sipon and zelen, and tasting them in the winemaking region itself, is always exciting, and I thought these were a stronger and more original representation of Slovenia's potential than the following Verus Sauvignon 2015 and Goriska Brda Chardonnay 2011, which I felt were more 'international', especially the effect of oak ageing for the chardonnay. While Tomaz dazzled us with a succulent scallop cooked in clay atop a purple carrot puree, we progressed through three outstanding whites. I was delighted to try a Slovenian Malvasia – Vinakoper Istrski rubini Malvasia 2012 – subtely different from the Friuli Malvasia I know well – Marjan Simcic's Opoka Rebula 2010, matched his increasingly renowned reputation, while the standout vintage was the blend of riesling, malvasia and ribulo of the Burja Belo 2012. Surprisingly, the dish paired with the Burja Belo was Tomaz's modern interpretation of traditional Slovenian cooking; a subtle veal cheek tartare accompanied by a delicious beef 'brodo'.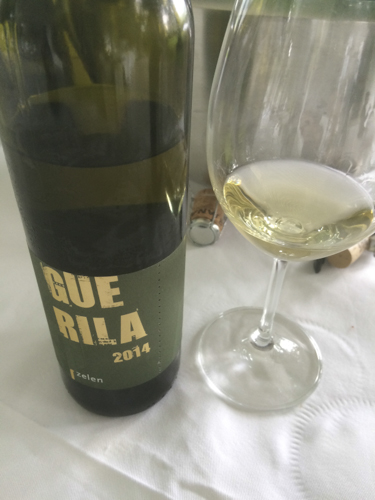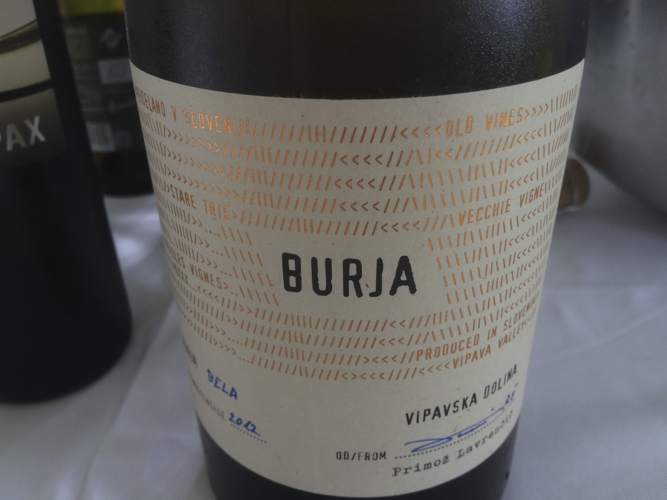 The chef kept his biggest surprise – for me anyway – for the main course, bear cheek wrapped in a thin slice of lardo, on a hot stone, which was the perfect accompaniment of the three red wines of the Slovenian Wien Stars. I am always wary of how winemakers approach the pinot noir grape, but the 2008 Movia Modri pinot had developed very well during the aging process and was at the perfect moment to taste, while the Santomas Grande Cuvee 2009, aged in new barrique barrels, was a very intense refosco, which I would like to try a second time, perhaps not after tasting such a wide range of different wines. And the wine that surprised me most was Marof Modre frankinja 2011, a wonderful blau frankish, a grape that I can admit to never having tasted before.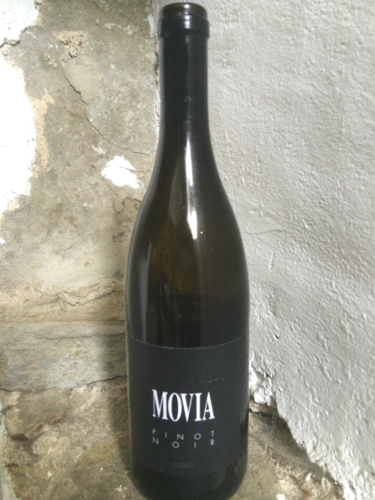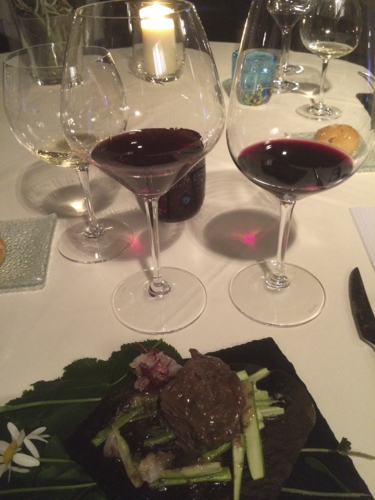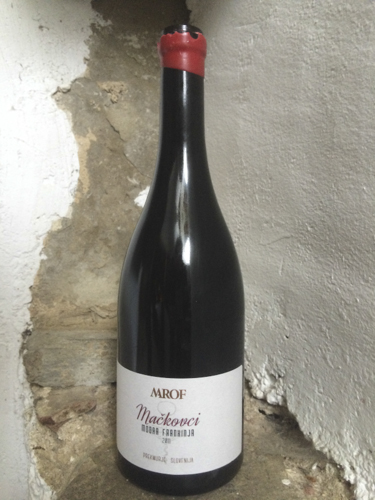 When I write about wines, the actual tasting is only a small part of understanding and appreciating, and this experience at Castello Zemono has now made me determined to return to Slovenia to meet the actual winemakers in their cellars and vineyards, and discover the different regions where the vines grow, their cuisine and culture. So, cheers with a final glass of Brut Rose……