INTRODUCTION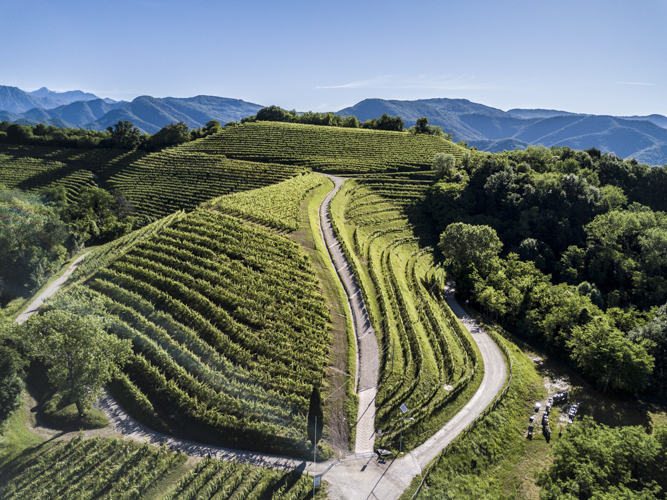 The Colli Orientali vineyards stretch across the eastern hills and plains of Friuli, spreading up from Corno di Rosazzo and the border with Slovenia, past Cividale, a centre of civilisation founded by Julius Caesar, until the foothills of the Julian Prealps. This intriguing, scenic region is a contrasting mix of tradition and modernity. Indigenous grapes produce distinctive wines that contrast with more well-known international varieties, and tasting the likes of Picolit, Friulano, Ribolla Gialla, Ramandolo, Schioppettino, Pignolo and Refosco del Peduncolo Rosso with proud local winemakers is an unforgettable experience. These mainly family-run cantinas could not be more welcoming, often with guest rooms and suggestions for pairing their vintages with Friulano cuisine. They have invested heavily in their cellars searching for quality, experimenting with new techniques, while in the vineyards, the pursuit for a sustainable biodiversity has led many to organic and biodynamic cultivation.
The perfect place for an initial experience is the sumptuous Palladian-style Villa Nachini-Cabassi that houses Consorzio Friuli Colli Orientali the association representing a great majority of the region's winemakers. There is an enoteca, wineshop, and gourmet restaurant, and now an innovative, interactive Tasting Academy has opened its doors, a chance to sample a wide selection of wines accompanied by expert advice.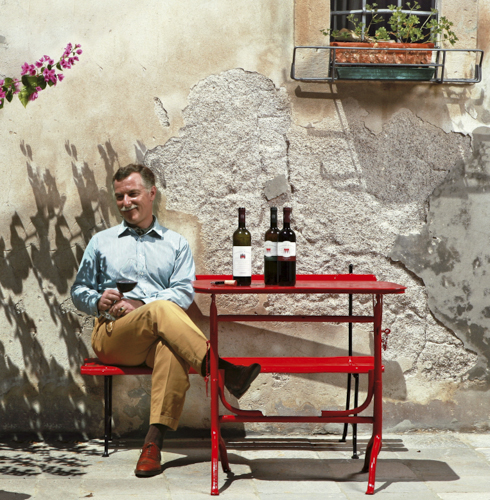 Perfect to start planning a vineyard trip, alongside the following top selection.
TOP WINEMAKERS TO DISCOVER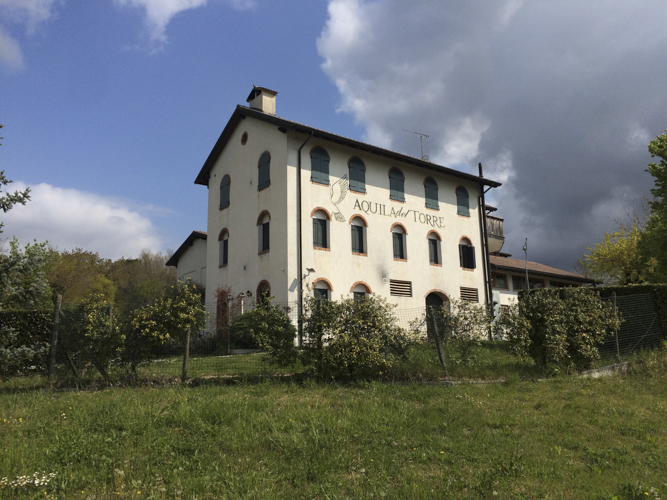 Located north of historic Cividale, the Eagle's Tower lives up to its name, as a rough road winds to the top of a steep hill overlooking a spectacular vista of vines. Throughout the ride, educational signs explain the biodiversity of the land, whose young, dynamic owners are committed environmentalists. It is the perfect destination for curious wine tourists as there is comfortable bed&breakfast accommodation, a modern tasting room to discover their excellent selection of organic and biodynamic wines, as well as walking and cycling trips. The Ciani family bought the land here in 1996, cultivating 6 different grape types across 18 hectares, and the present viticoltore, Michele, is already the third generation.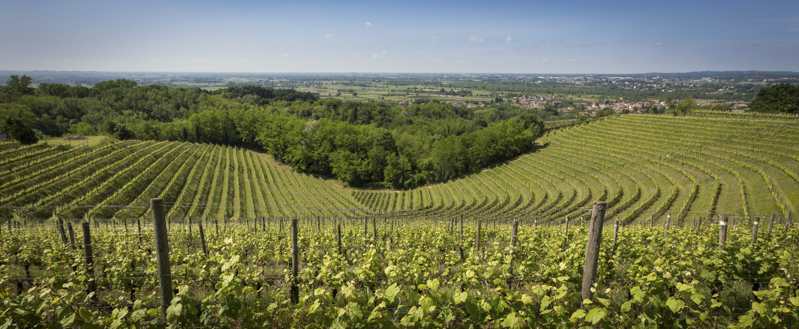 He explains how the key to the quality of their wines, which are all marked AT, 'atypical', are the characteristics of their vineyard amphitheatre, 'located at 220-300 metres altitude, whose fertile marl and sandstone flysch soil receive lots of rain, with many different expositions to the sun, meaning each parcel of vines can produce different results. Plus the dramatic backdrop of the towering Julian Prealps, which protect the grapes from cold northern winds.' In the cantina, Michele experiments; concrete ovoid vats, especially for the crisp, mineral Friulano and Sauvignon, and a mix of cement and old wood barrels for Refosco del Peduncolo Rosso and Merlot.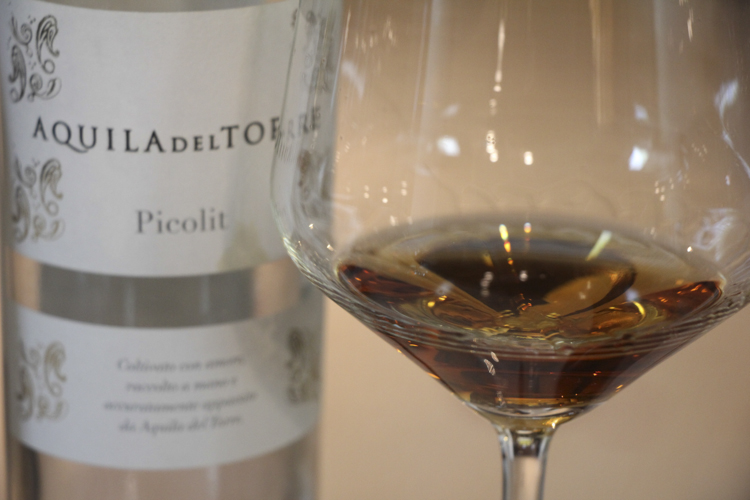 Don't miss their Picolit, its explosive fruitiness perfectly paired with a neighbouring farmer's goat cheese.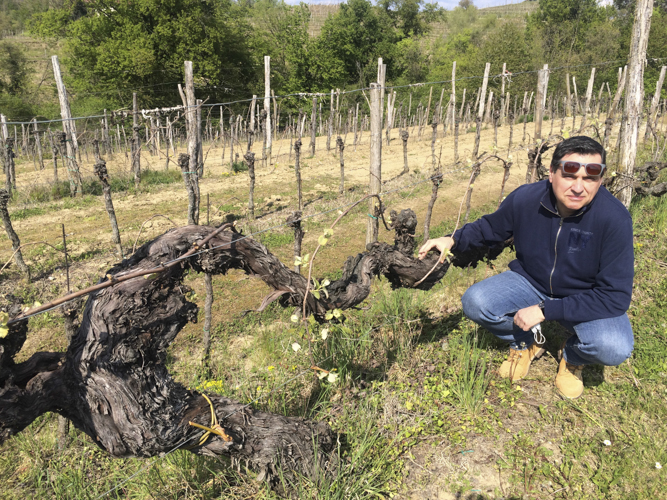 It is impossible to ignore the immense heritage of Colli Orientali's most historic estate when visiting the rambling cantina and tasting room of Conte D'Attimis Maniago, whose family have been making wine here without a single break since 1585. This was once the family's country villa, and the present Count Alberto lives on the property today, encircled by an enormous 82 hectare single vineyard that spreads out over the surrounding plains and hills. The estate manager is respected oenologue Francesco Spitalieri, who took over the post directly from his father, who made the Count's wine for 40 years. Continuity is crucial here, and Federico recounts how, ''it is as if I have been here all my life, from the early days of following my Papa when I was a small kid. We practice sustainable agriculture and are very much traditional winemakers, reluctant to follow fashions. For us maintaining and improving the quality of our wine is always the first objective.' The estate produces a massive 400,000 bottles, ranging from international wines like Chardonnay, Sauvignon, Cabernet, Merlot and even a surprising Pinot Nero, to the distinctive Friuli grapes of Ribolla Gialla, Malvasia, Verduzzo, Picolit and Pignolo. This is also the place to discover the rare Tazzelenghe, which only really reveals its elegance and complexities in a verticle tasting. 'we are very proud of our Tazzelenghe,' says Federico, ' a singular wine that is out of the ordinary. There are only 10 estates left making this wine from a mere 10 hectares, so the tradition is very precious to us.'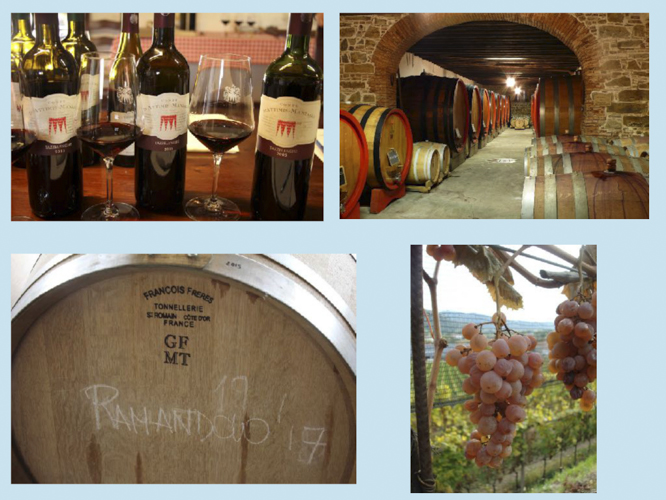 The Colli Orientali boast a significant range of distinctive, iconic wines. Today another local grape is becoming fashionable around the world, Schioppettino, an intense, surprising red wine which has its own village cru here in Prepotto, where a unique molecule in the grape gives a signature peppery aroma and taste. Anna Grillo goes as far to say that, 'my dream is, maybe for my grandchildren, that our winery production will be 100% Schioppettino di Prepotto, a wine that is perfect with everything – salmon, pasta, a hearty main dish, or just on its own.'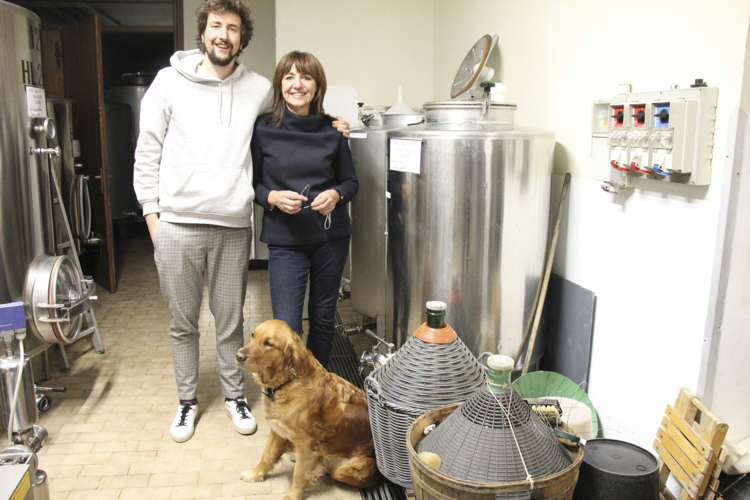 Anna runs the 9 hectare estate and elegant bed&breakfast housed in an 18th century villa with her towering 23 year-old son Mattia, who gave up a promising basketball career to make wine. Though both are self-trained viticoltori, there is a consultant oenologist, and their wines are complex, technical blends of micro vinifications from their numerous small parcels of vines dotted around the cantina, right up to the nearby border with Slovenia. Each plot varies from hillside to plain, different soils, different expositions, so the cellar resembles a maze of tiny steel vats, the wines quietly fermenting and ageing, waiting to be blended together.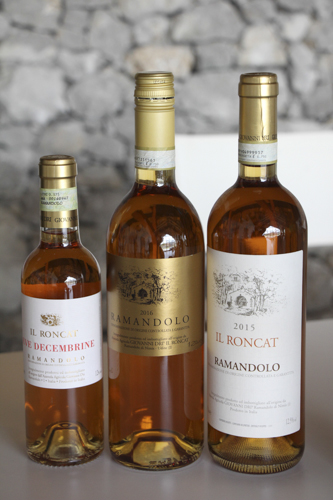 Ramandolo is one of Colli Orientali's most internationally renowned Cru labels, a luscious, fruity golden wine. Yet Ramandolo takes its name not from a little-known indigenous grape but a rustic village in the foothills of the PreAlps. Sitting beneath a steep vine clad hill, the Dri winery is an imposing modern construction, replacing temporary barracks built for the homeless after the shattering 1976 earthquake that affected all Friuli and whose epicentre was just 8 kilometres away in Gemona. It was designed by Giovanni Dri, the cantina's patriarch who first bottled the family's wines in the 1970's then sold them in the famous bacari bars of nearby Venice. He still spends most of his days in their 9 hectare vineyard, allowing his daughter, Stefania, the freedom to oversee the cellar.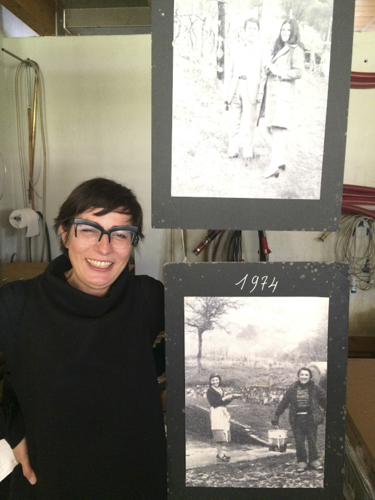 'I studied winemaking,' she reflects, 'but that does not mean I brought anything new, as Ramandolo remains essentially a "vino di tradizione". Harvests are naturally late in the year here with our continental microclimate, and frankly we have not been affected by global warming, with the harvest time remaining much as it has always been.' Ramandolo is made with the Veduzzo Dorato grape, whose incredible tannins combine with the residual sugar of late maturation on the vine, to make a spectacular intense sweet wine. 'I call our Verduzzo a "vino rosso mancato, un vino dolce che non e dolce", not a dessert wine but perfect with gorgonzola or our home-cured charcuterie.' And a convivial tasting at Dri also includes an extensive selection of their reds, olive oil and distinctive grappas that the family still distill themselves.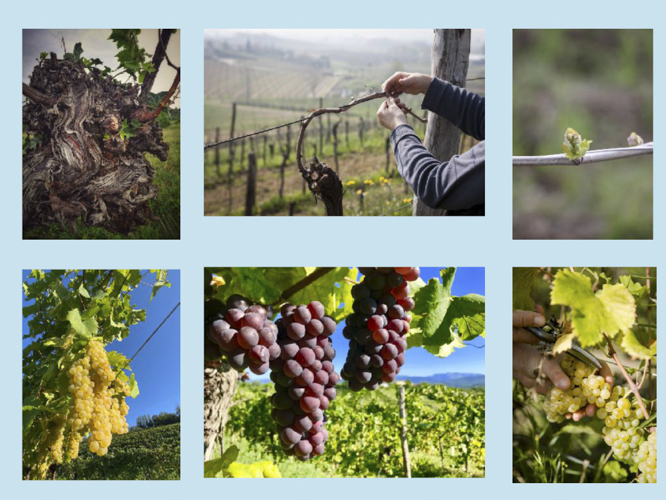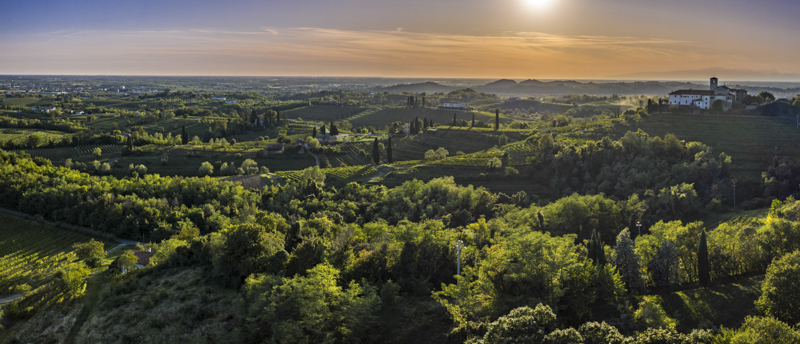 If one winemaker put the wines of Colli Orientali onto the world stage then it was Livio Felluga. This pioneer passed away 5 years ago at the remarkable age of 102, succeeded today by his two sons, Andrea and Filippo, who together oversee the cellar and vineyards of a vast 170 hectare estate. Livio's award-winning wines that succeeded in reaching an appreciative global audience were undoubtedly his hallmark blends; elegant Terre Alte, balancing Friulano and Pinot Bianco with Sauvignon, and the dramatic Sossó, where supple Merlot offsets the more austere Pignolo and Refosco dal Peduncolo Rosso. Today, there is a subtle shift towards the philosophy of creating a superior Cru using single grapes like Sauvignon, Pinot Grigio and Friulano from single vineyard plots, centred around the magnificent lands that surround the Abbazia di Rosazzo, the heart of Friuli winemaking for over a millennium.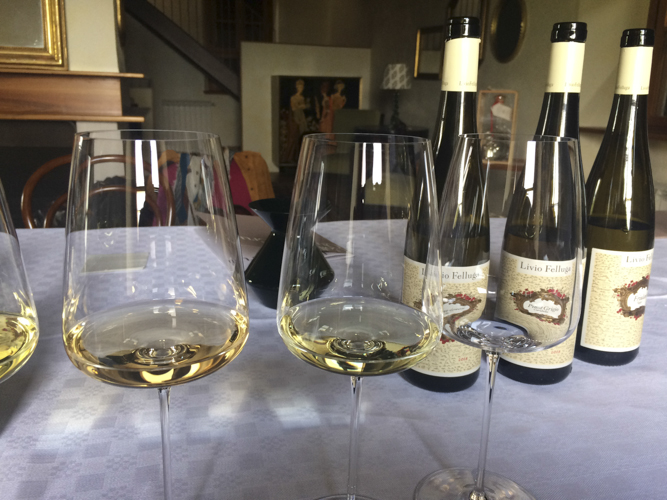 Since 2009, the Felluga family has revived the Abbey's historic vines, planting an arena of diverse vines around a futuristic open air installation – the Vigne Muzium. Now work has also begun to create a modern cantina in the old stables where the Abbey's wines will finally be vinified on the property itself, and then barrel-aged in a magical 12th century cellar where monks made their first vintages.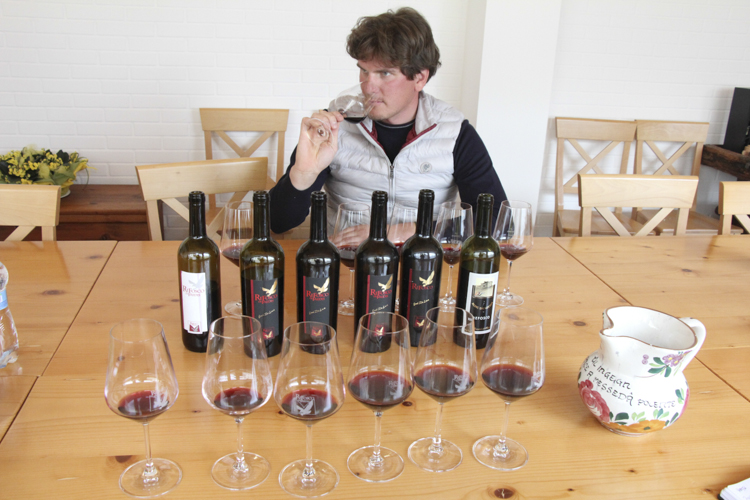 Visiting this historic estate, that has been in the hands of the same family for over 250 years, is like stepping back into Friuli's rural past, when farming cereals, olive oil and raising animals were as important as winemaking. Today the old cow stables have been converted into a guesthouse, and Federico di Lucca is producing exceptional wines on a 10 hectare vineyard that includes some incredible century-old Friulano vines, so big they resemble tree trunks. Tradition is the key word here. Federico is proud that apart from award winning vintages, he still sells 30% of production 'sfuso', in demijohns that a faithful local clientele bottle themselves at home. There is an ancient vaulted cellar beneath the farmhouse for tasting his selection of Pinot Grigio, Merlot, and a rare dry Verduzzo. But pride of place goes to the Refosco de Faedis, a unique village grape. 'Six winemakers around our village have formed an association to promote and assure the quality of our very own Refosco de Faedis,' explains Federico during an impressive vertical tasting that goes back as far as a 2000 vintage.'Our wine is very different from the classic Refosco del Peduncolo Rosso, which can be supple and initially easy to drink. Ours is more austere, but that means incredible elegance and complexity when it is aged properly. For example, we only begin selling the 2015 vintage this year.' Records dating back to the 16th century show that this Refosco was originally drunk sweet, using 100% 'passito' grapes, and Federico shows a small wooden case of drying raisins, as 7% is still passito today.
Roberto Scubla's vineyard covers an idyllic hillside, renowned for producing some of the highest quality wines in Friuli. But this quiet, erudite man is by no means a natural-born winemaker. He graduated in biology at the end of the 1960's, but reflecting the difficult economic situation at the time, Roberto chose the safety of a job in the local bank. In his early 40's though, 'I decided to follow my dreams. I came from a family that had never owned land, but as a kid I spent summers in my uncle's vineyard where a passion was born. So in 1991 I bought 12 hectares of vines and woodland on this unique hill, along with a house that was once a defence outpost for the Castello Di Rocca Bernardo that we have transformed from ruins into a cantina and tasting room. I think my biology studies helped me understand what to do in the vineyard, so although we inherited some vines over 60 years old, the great majority I preferred to replant, choosing which grape, which exposition, which ventilation from the winds. Everything that helps the grape grow healthy, the key to making a great wine.'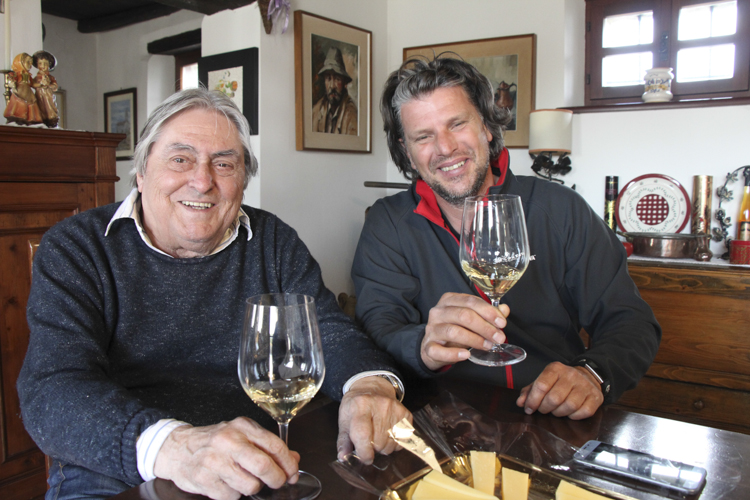 Spurning the rules and regulations demanded for official certification, Roberto and his long-time assistant Aleks Matincigh still follow both organic and biodynamic principles in vineyard and cellar. Scubla produces a surprising variety of white wines, including Ribolla Gialla, Malvasia, Riesling, a sparkling Chardonnay, and the quality is always exceptional, regularly winning international awards.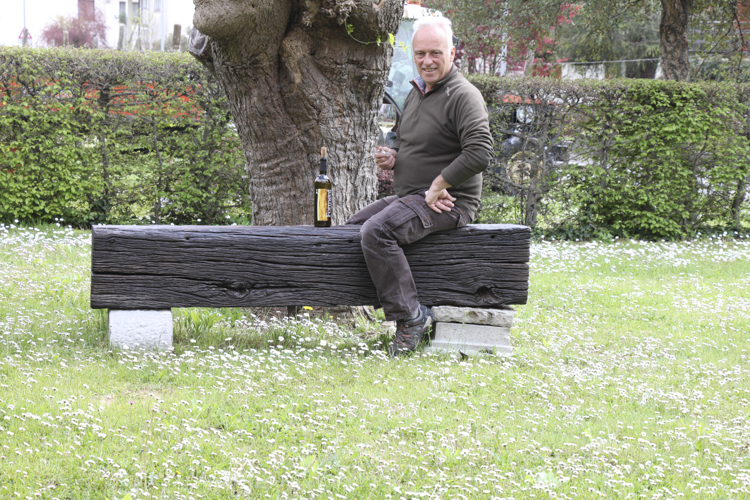 Sandro Iacussi is clearly a happy vignaiolo, enthusiastically opening bottles at his back garden table, proudly explaining how he and his brother Andrea run a small family-owned vineyard whose history in this sleepy village of Montina di Torreano dates back to 1506. Moreover, he is already working with his 21 year-old daughter, who is still studying oenology but has already put own personal touch to the latest Sauvignon vintage. He recalls how, 'we were born in the fields of the countryside as "contadini", farmers, where the aim was to cultivate to survive, to have enough to eat. That is the reality of Friuli. Wine has come into our lives as a plus. We have 11 hectares, all in little parcels around the village, and our cantina is a traditional mix of cement and oak barrel ageing.' The brothers are committed to native grapes, producing a Schioppettino 'that has the elegance, the finesse of a Pinot Noir', while the little-known Tazzelenghe, 'used to be a rustic wine, difficult to drink, which we now understand better, ageing if for 2 years in small barrels to increase suppleness.' And Sandro shows a serious sense of humour as he pulls the cork of a Forment, his Friulano riserva, recounting how 'I decided to steal the name of Hungary's grape, Furmint, that makes their Tokaji in revenge for them making us change the name of our traditional Tocai wine to Friulano.'
Hidden away in the vine laden hills of Corno di Rosazzo, the Visintini family occupy an imposing castello, marked by both a 12th century tower and modern wine cellar. And on the lawn in front of the tasting room sits a suggestive terracotta amphora, hinting at the innovative wines produced here by Oliviero and his twin sisters, Cinzia and Palmira. Oliviero began to modernise what was a classic Friulano farm of animals, cereals and vines at the end of the 1990's. And modernise he has, as today, this 30 hectare estate is the largest biodynamic vineyard in Friuli and one of the pioneers to seriously use amphorae, with 10 of them dominating the cellar.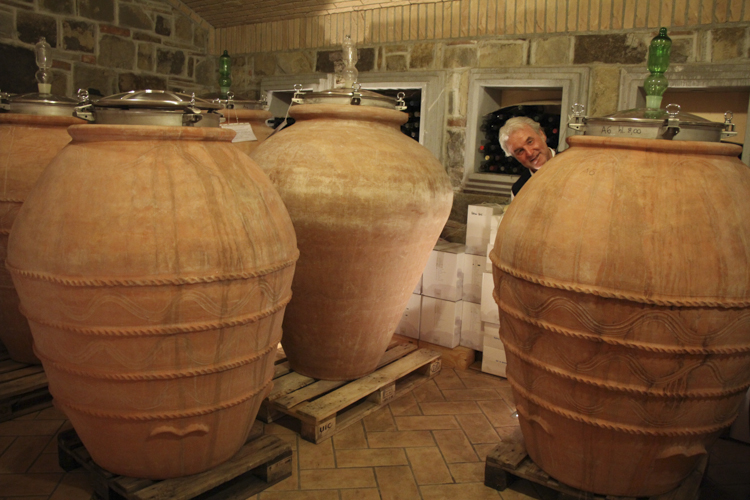 Oliviero enthusiastically explains that 'the amphora augments the nose of the wine and softens the tannins while maintaining freshness. I started working with them in 2013 after visiting many cantinas in Tuscany, tasting wines made with different types of amphora. When I found a specific producer working with terracotta that I liked, I began experimenting with Pignolo, Friulano and now Pinot Grigio. At the same time, for all our wines, we started making the vineyard organic in 2005 then since 2007 are following Biodynamic principles. Although 80% of the cantina's production is white, including exceptional Friulano and Sauvignon, it is fascinating to taste the difference between a red Pignolo 2013 vintage made in the amphora and one traditionally aged in wood.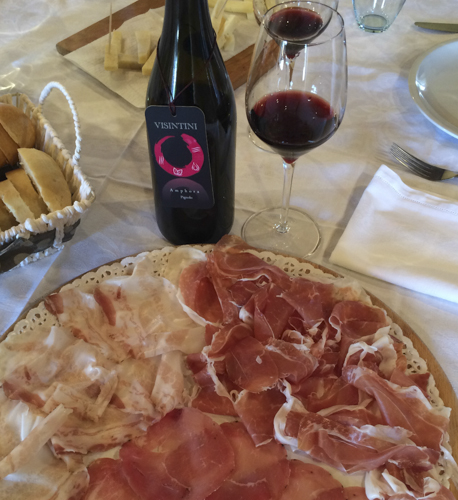 The aromas of the wood vintage are far more seductive but it is ultimately austere and will clearly need many more years ageing, while the amphora vintage seems closed initially but is wonderfully supple and fruity to drink.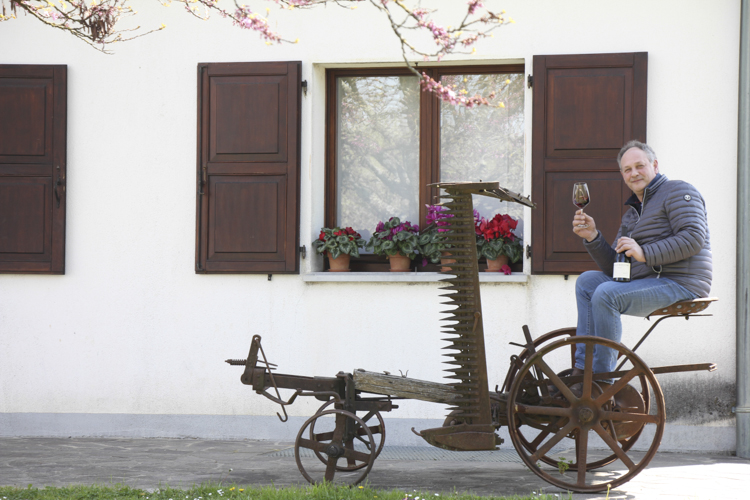 The story of the Sirch brothers, Luca and Pierpaolo, begins back in the 1980's when wine from a small 4 hectare vineyard was produced solely to supply the family's Bar Italia in the centre of Cividale. In 1998, the brothers took over the estate with the aim of increasing both quality and quantity, an immediate success that has seen production rise from 5,000 bottles in 2002 to some 600,000 today. Luca explains how they have always kept faith in their principles, 'to make what I believe are modern, uncomplex wines – mineral, crisp, elegant – and not overpowering or too intense. His range of whites remains the flagship, not just Friulano, Sauvignon and Chardonnay, but Ribolla Gialla and Pinot Grigio. 'Ribolla Gialla is very important today for the identity of Colli Orientali, he declares. 'In 2004, we made our first 1,000 bottles and they sold out almost immediately. Today it is 40-50,000 and they are still the first to sell.' For Pinot Grigio, Sirch has entered an ambitious partnership with an American distributor. Luca travelled all over Colli Orientali to rent 30 hectares of vines just for export to the USA, where Pinot Grigio remains most people's favourite white wine. 'We still have what I call pharaonic projects for a new cellar, enoteca, restaurant and b&b, but everything has been put on hold during the Covid pandemic. But one project has still gone ahead, my ambition of creating a genuine Cru wine here in Colli Orientali. The name is Cladrecis, a unique parcel of land at 320 metres altitude above Prepotto. We have bought 50 hectares of woodland, with 10 hectares now cultivated as a vineyard, where there is the opportunity to make a high quality Chardonnay and an Alto-Adige style Pinot Nero, as well, of course, as a Schioppettino di Prepotto.'
There are few cantinas in Friuli that can compare with the warmth and hospitality winelovers receive when they arrive at Vignaioli Spegogna.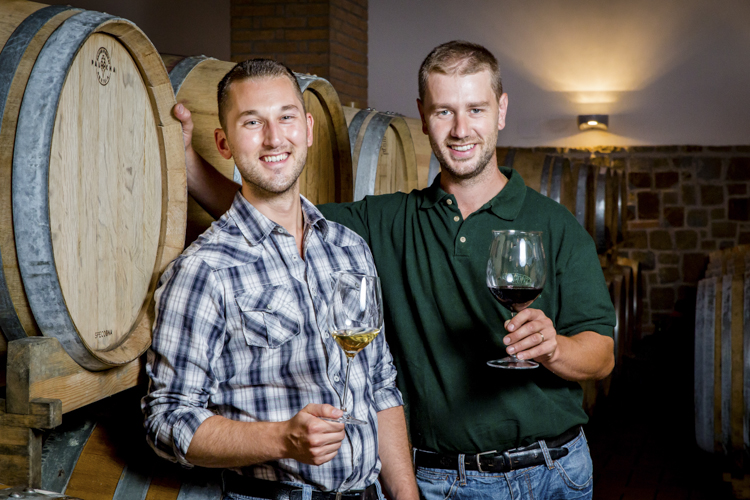 Run by Cristian and Michele Spegogna, these two passionate brothers are the third generation of a family that has made its mark internationally for their distinctive Colli Orientali wines. Sitting in the cosy wood-beamed tasting room, a bottle is not uncorked until the wooden table groans with artisan salami, prosciutto and cheeses, the perfect pairing to a serious tasting that stretches across numerous varietals and vintages. The estate has progressed from a small sustainable farm founded in 1963 to todays 25 hectares of prime vineyards around Rocca Bernarda and Abbazia di Rosazzo. Cristian explains how, 'we produce 120,000 bottles today, concentrating on our signature wines; Friulano and Sauvignon, Merlot, Pignolo and Picolit. And we take biodiversity very seriously as the estate includes woodlands, honey production, olive groves and replanted fruit trees. You can experiment all you like in the cellar, but the quality of the wine comes from the vineyard. where there must be an equilibrium with nature through biodiversity.' One wine above all others personifies this cantina, Pinot Grigio Ramato, which Cristian proudly relates was produced from the earliest days of his grandfather. 'Colli Orientali is the heart of Ramato, a tradition of macerating grape juice with its skins to produce a unique pinky, orange colour. Lets be clear though, this an a historic tradition and nothing to do with the present fad of macerating to create Orange wine.' The degustation always ends with a glass of Picolit, a flagship of the cantina, because 'it is the wine of friendship, and no one can leave before we drink a glass of our Picolit together.'
where to stay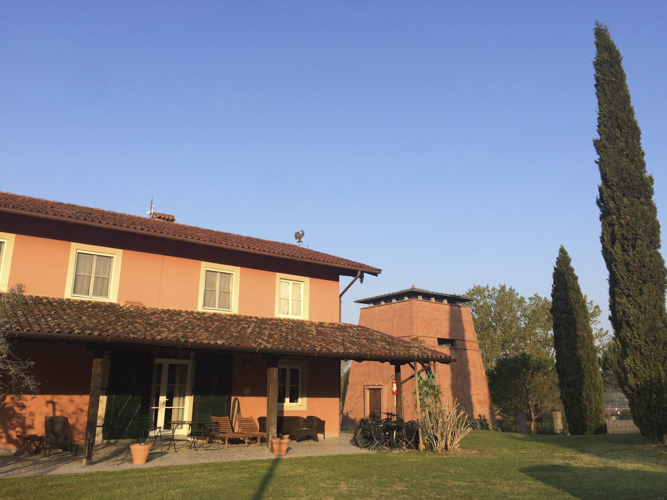 There are a host of friendly winemaker Agriturismo and Bed&Breakfast accommodation all over the Colli Orientali. A great place to base yourself is Azienda Agricola Perusini, who offer self-catering guestrooms, a chic restaurant and tastings of their own wines.
where to eat
Friuli's cuisine is as characterful as its wines, so expect to discover original dishes, from delicious frico, fried cheese, 'jota', an umami stew of sauerkraut, bacon and beans, bless pasta with nettles and asparagus or sweet gnocchi stuffed with prunes.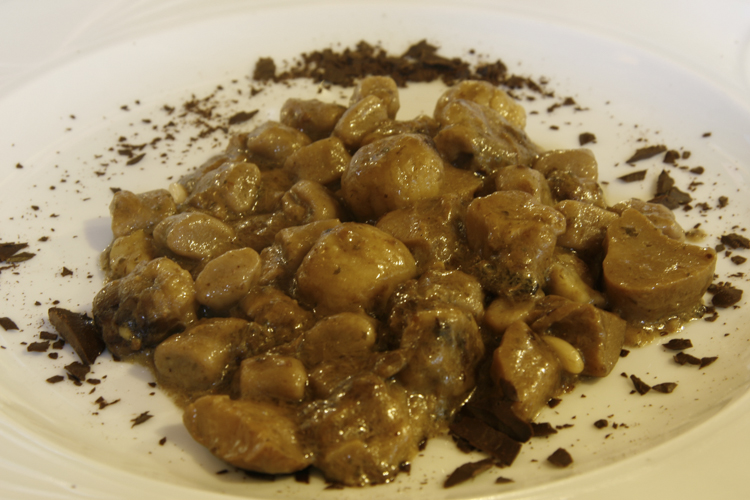 And there is always the perfect wine to pair with each dish. Trattoria da Mario in Prepotto is perfect for traditional dishes and an extensive wine list, while just outside the vineyards, explore gourmet hideaways like Sale e Pepe in the magical Natisone Valley
what to do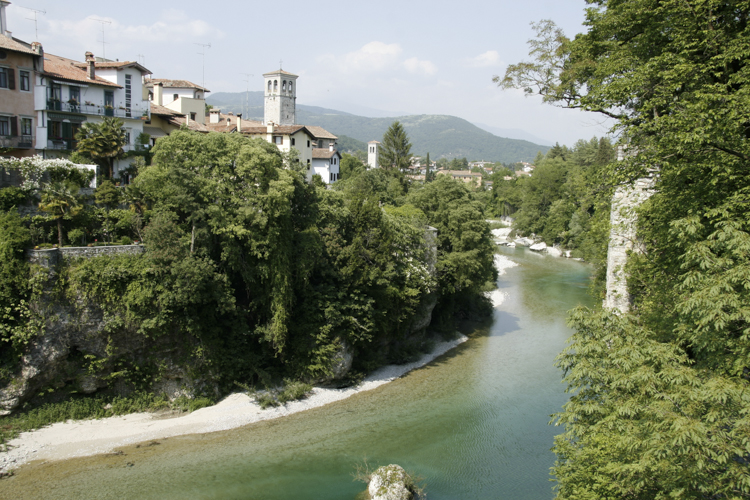 Cividale del Friuli is a remarkable city to discover, its roots spreading back to the Romans, Celts and fierce Longobardi tribes. Don't miss the tempting antiques market on the last Sunday of each month.