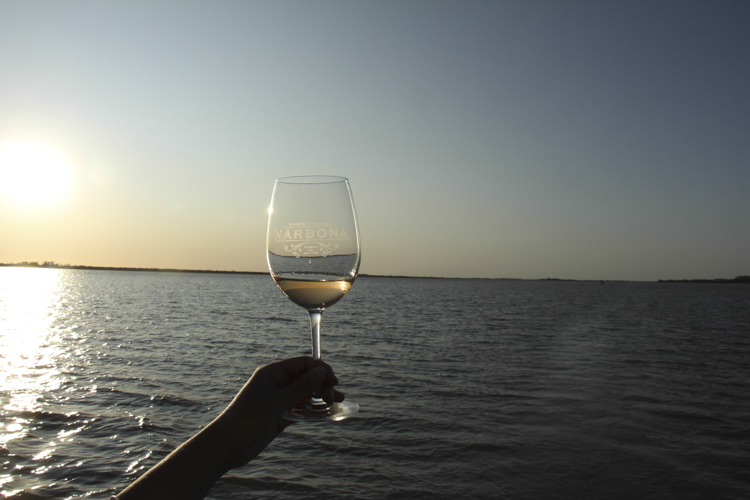 A JOURNEY TO DISCOVER THE ROOTS OF URUGUAY WINES
A 2500 kilometre journey across the length and breadth of Uruguay; the hidden secret of South America, that surprises visitors with remarkable wines, incredibly welcoming winemakers, stunning landscapes of pampas, palm trees, vineyards and wild ocean coastline. Tasting the nation's signature Tannat red wine, introduced by Basque immigrants 150 years ago, and the crisp, fruity white Albarino, brought this time by new arrivals from Galicia, I travelled through the main winemaking regions – Colonia and Carmelo, Montevideo and  Canelones, Maldonado and a hair-raising small aircraft flight across to Rivera by the border with Brazil. Wineries are generally small, family affairs, where winelovers are warmly received, with many vineyards offering comfortable accommodation, fine dining and casual restaurants, alongside extensive tastings and cellar visits. In the vineyard, sustainable cultivation is the order of the day, while in the cellar,  tradition sits comfortably alongside innovation, ageing in traditional oak barrel, cement and steel, even amphorae. And I was not expecting such a wide variety of grapes………Merlot, Syrah, Cabernet but also Tempranillo, Nero d'Avola, Touriga Nacional and Nebbiolo……..Chardonnay, Sauvignon, Viognier but also Moscatel, Traminer, Riesling and Arneis. The first part of the Wine Trail covers Colonia, Carmelo and Montevideo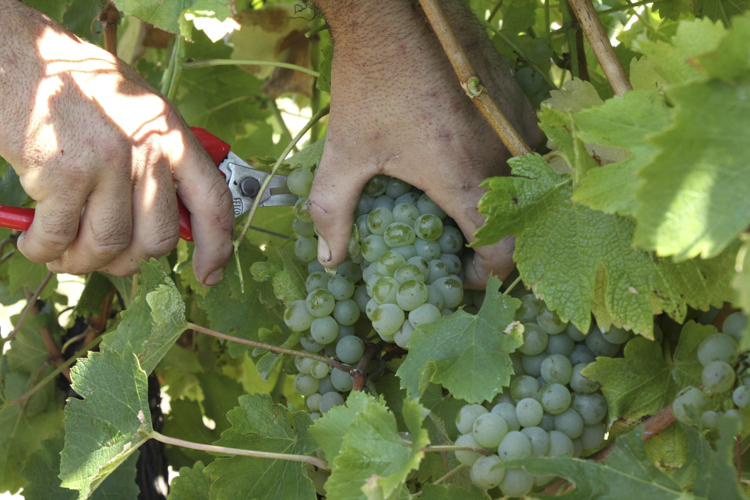 COLONIA AND CARMELO
A swift ferry from Buenos Aires across the majestic River Plate transports me to Uruguay's oldest settlement, the charming 17th century colonial town of Colonia del Sacramento. A lazy hour's drive through flat pampas leads to the main wine-making district around sleepy  Carmelo, where everyone you meet seems to be of Italian origin. Two ancient bodegas sit side by side, Campotinto and Alcamen de la Capilla, the perfect introduction to wine tourism in Uruguay. While the 19th century cantinas look similar, they could not be more different. Campotinto today only dates back to 2013, when Señor Vigano, an Argentine whose grandparents came from near Fiesole, decided to recreate a corner of Tuscany in Uruguay, encompassing vineyard, luxurious posada lodging, restaurant and pool, plus a rustic farmhouse for wine tastings. Newly-planted and spreading over just 4 hectares, Campotinto are beginning to make some interesting barrel-aged and  Tannat  as well as a fun bubbly Medio y Medio, blending Uni Blanc and Moscatel de Hamburgo. Wealthy winelovers can even buy a tiny plot allowing Campotinto's oenologue to create their own personal vintage. There is a much more old-fashioned ambiance across the road, where five generations of the Cordano family have been making simple, honest wines. They created this 'alcamen', general store, in 1855 as a meeting point for Italian immigrants making a new home here. Unchanged today, it is perfect for a tasting accompanied by cheeses, salami and olives produced by neighbouring farms.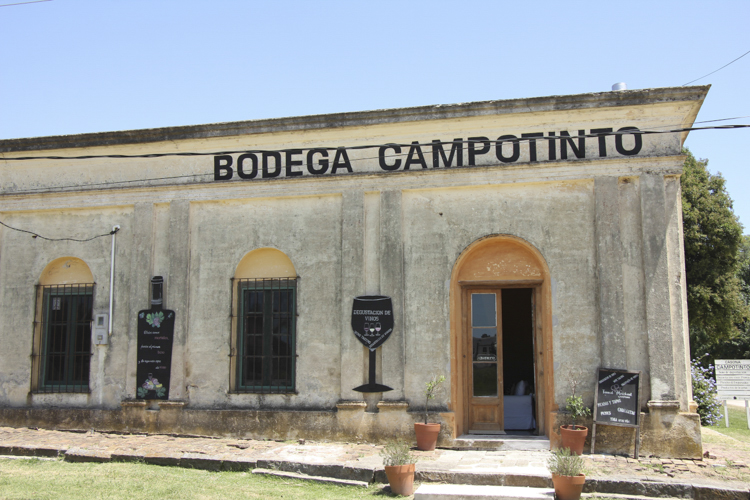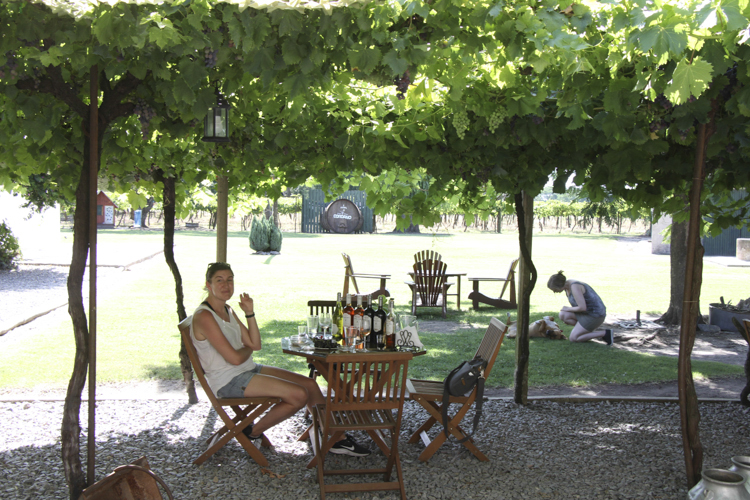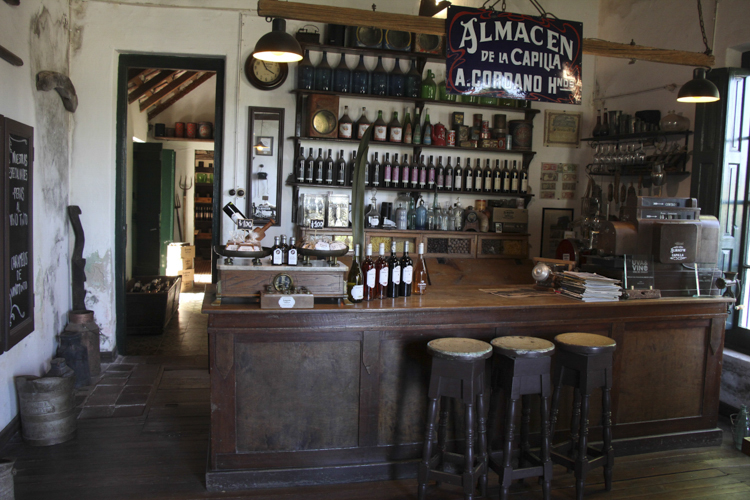 And no visit to the Carmelo region is complete without a stay at Narbona, a luxurious 5 room wine lodge where tradition and modernity effortlessly merge: vinifaction takes place in a state-of-the art winery with large casks and barriques,  using new and used wood,  while tastings are held in the original 1909 cantina surrounded by wheels of slowly ageing parmigiano cheese and artisan-cured prosciutto. While wine may be Narbona's flagship, this is fully functioning farm, producing olive oil, yogurt and jams, homemade gelato and arguably Uruguays best dulce de leche, a sticky-sweet treacly caramel. While the red wines, including the Luz de Luna Tannat and an excellent Pinot Noir, are best discovered in the subterranean cellar, for the Sauvignon Blanc and other whites, guests can enjoy a special treat by taking a selection to taste out on a boat at a nearby yacht club that sails out into the immense waters of the River Plate just as the sun is setting.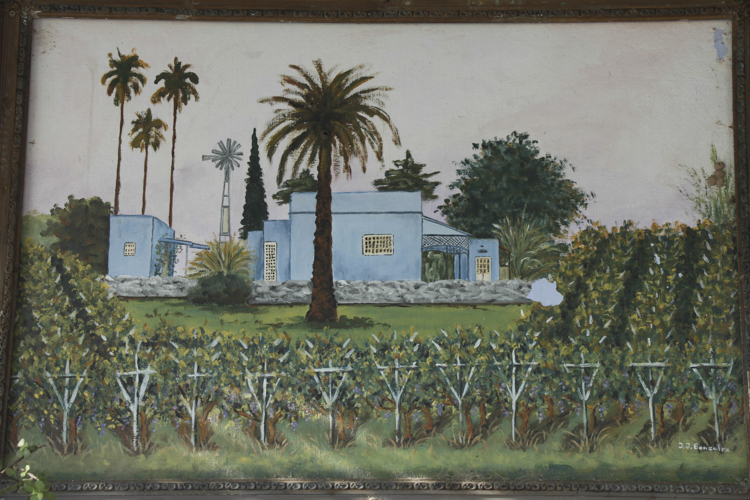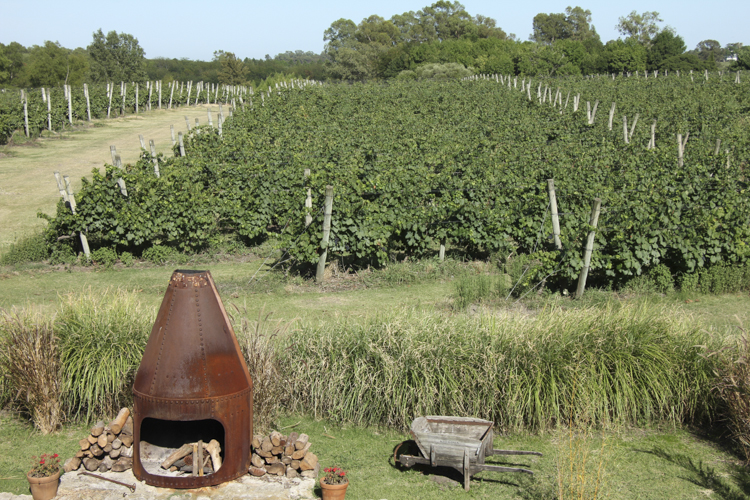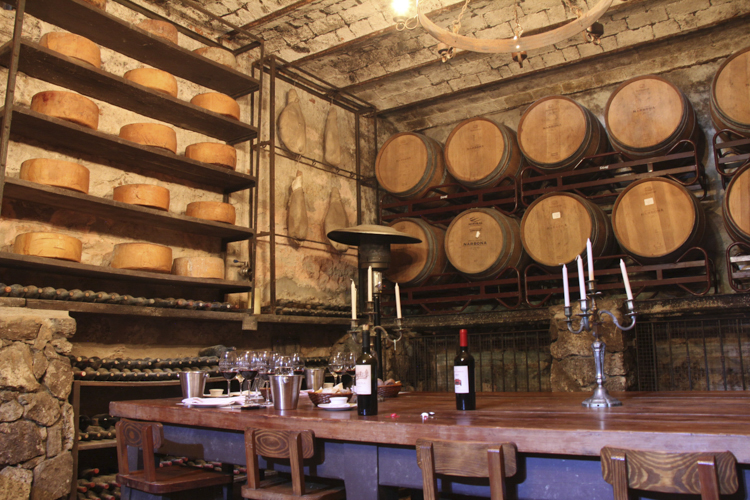 MONTEVIDEO and RIVERA
I discovered that some of the country's best wineries can be visited while based right in the heart of  Uruguay's fascinating capital city. Montevideo boasts everything from the Sofitel Carrasco, an opulent palace hotel right on the seafront, to the funky Casa Sarandi bed&breakfast for those looking for a bohemian, insider's experience. I missed out on a tour of the unique boutique winery, Artesana, whose two women winemakers produce Uruguay's only Zinfandel, but made up for it with a whole day at Bodega Bouza, founded by a family who follow the philosophy of  "we only do things if we can do it well". Three generations of the Bouza family, whose roots are from Galicia in Spain, still work together today, from the 91 year-old grandfather making cheese for the restaurant, to the father who originally founded a pasta business, and the two sons Jose Manuel and Juan Pablo who run the estancia on day-to-day business under the crucial guidance of one of Uruguay's top oenologues, Eduardo Boido. This was where I first tasted an unoaked tannat, fresh, fruity and very different from the more mellow, barrel-aged vintages, while lunch at their gourmet restaurant was the moment to discover an outstanding Riesling and Albarino, and a Tempranillo made from a single parcel of vines.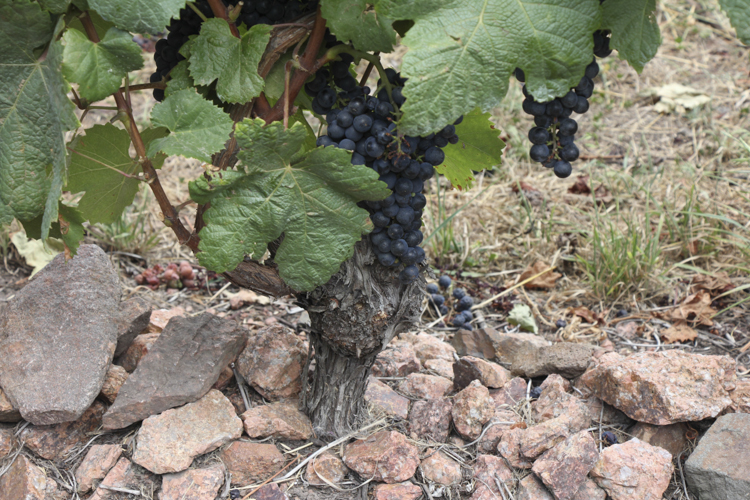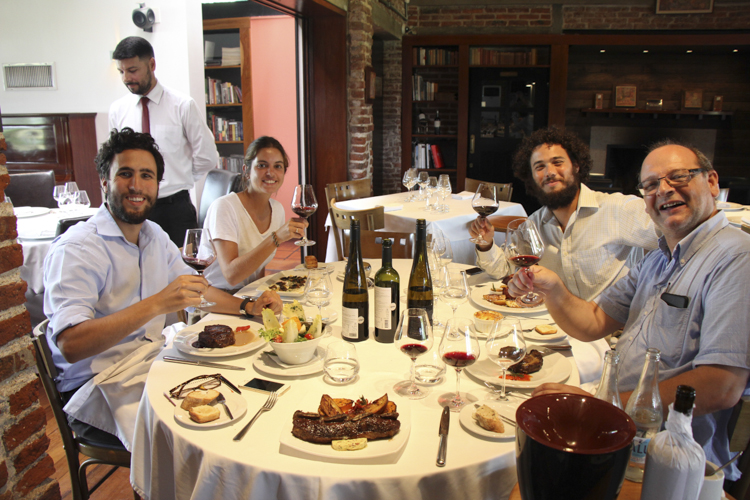 Rather than a taxi, it was a twin-engine Cessna that flew me from Montevideo's airport right across to the country to the Rivera region that nestles on the border with Brazil. A long, amazing aerial journey with incredible vistas of Uruguay's natural beauty brought me to another landmark winery,  Cerro Chapeu, overseen by guru oenologist, Dr Francisco Carrau, one of the pioneer founding families of the modern Uruguay wine industry.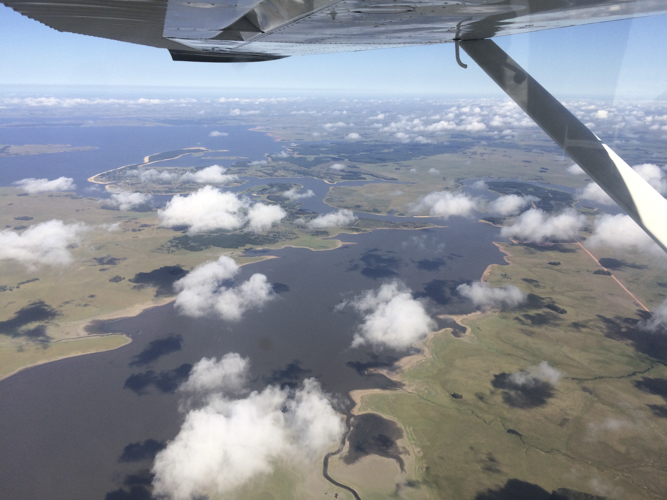 The road to Cerro Chapeu follows a dusty red path – the  Camino de la Linea Divisorio, slipping numerous times back and forth across the Brazilian frontier. Seemingly in the wild middle of nowhere, it is a shock to discover such an exciting, modern winery, stretching over 40 hectares planted on sandy, volcanic soil. For sustainability, sheep are used for weeding instead of insecticides, Francisco built the first gravity-fed cellar in South America, and tells me that, "we are always doing trials here, be it using Native yeast, tasting grape juice must, fermenting techniques, and I don't even know how many different grape varieties we grow – maybe 25!"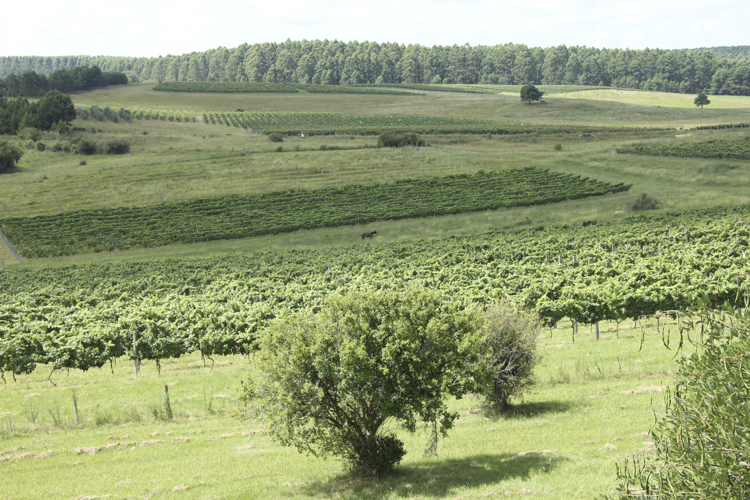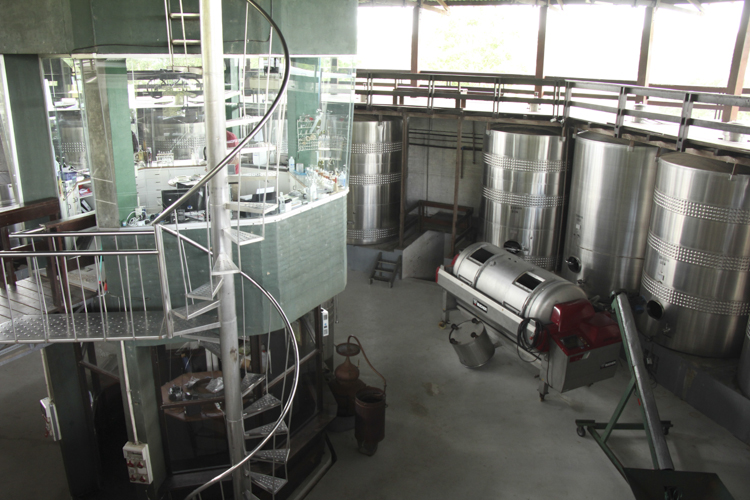 Cerro Chapeu's tasting room is decorated, like almost every one in Uruguay, with proud black and white photos of immigrant relatives who arrived from Europe to create a wine industry. Francisco stands next to his forefathers who arrived here in 1929 during the Grand Depression, selling up the family vineyard in Catalonia that dated back to 1752, a date that still figures on their bottles. A Sauvignon left on the lees for 6 months, a crisp mineral Chardonnay and a surprising blend of Viognier with the little known Petit-Marseng preceded the arrival of a mouth-watering asado grill of rib-eye steak that was perfect to appreciate a vertical selection of barrel-aged Tannats, culminating in a wonderfully smoky, elegant  1992 vintage