INTRODUCTION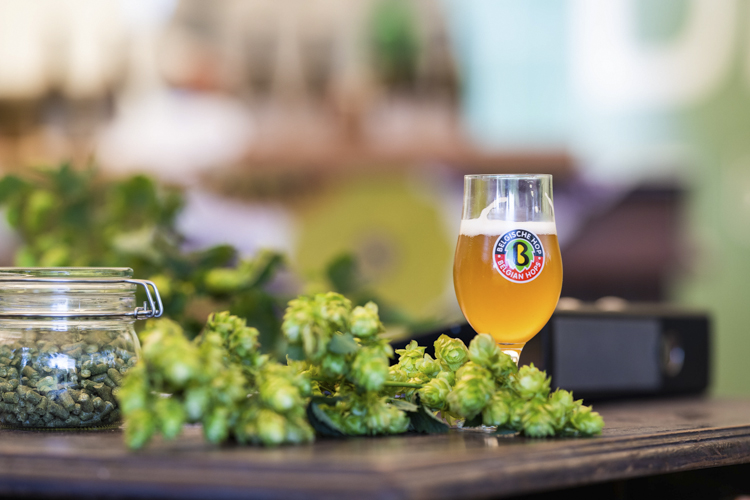 Flanders has long been famous for its Trappist breweries, with monks in ancient monasteries mastering the alchemy of brewing ales from the end of the Middle Ages. But today there is a craft beer revolution across the globe, and traversing the rural countryside from West Flanders across to Limburg, you can visit not just traditional Trappists and innovative abbeys, but funky, experimental microbreweries producing American-style IPA or exotic coffee stouts, as well a brand new generation of hop farmers deciding to brew for themselves rather than just selling all their harvest to industrial breweries.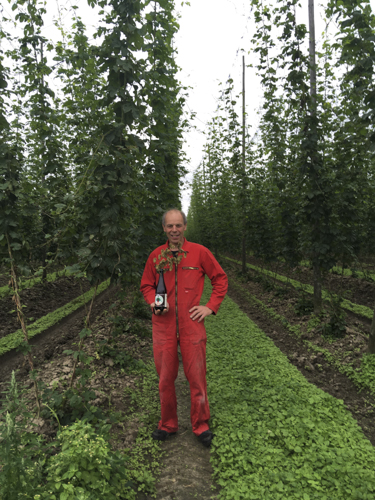 On the road you can also stop-off at artisan cheese and charcuterie makers, to discover that the food and wine pairing so loved in gourmet restaurants works just as well for beer pairing, even if it is just a fruity organic white beer enjoyed with a hearty picnic picked up direct from the farm. And if time permits, it is always worth tracking down one of the artisan distilleries that still produce jenever, the most famous spirit invented in the Low Countries. Dating back to the 14th century, complex copper alambics distill first a mash of cereal grains, then a secret recipe of aromatic herbs and botanicals. The key ingredient being the juniper berry, giving the distinctive aroma that became known the world over as gin. Visiting a distillery today is like stepping back in time, the process unchanged over the centuries.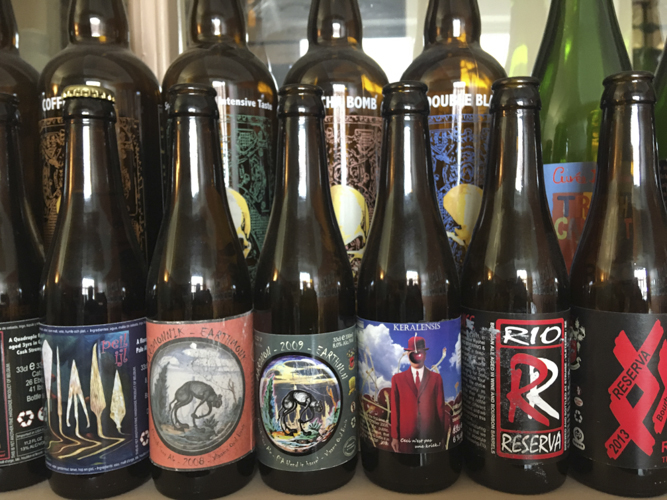 Begin your beer tour in this revolutionary microbrewery, in the heart of rural Flanders, just 20 kilometres from the North Sea resort of De Panne. Time your trip well as De Struise, 'The Ostrich', is only open on weekends, though they have a fully-stocked boutique in the nearby village of Vleteren. Craft beer enthusiasts from across the globe make a pilgrimage here, and though there is barely a sign outside, after walking through a long corridor you suddenly enter a packed courtyard of what was once the local school, with towering fermenting vats, where some 24 different brews are on tap, at €2 a glass. 'We only serve in small 8mm tasting glasses so everyone can still head home sober afterwards,' says Urbain Coutteau, the rock and roll master brewer and founder of De Struise.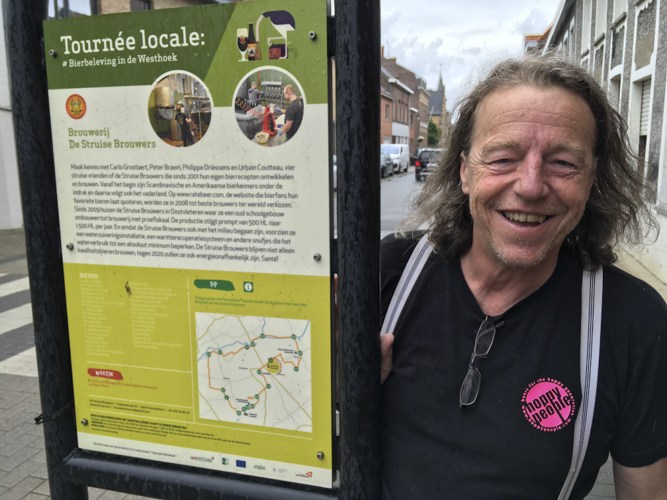 Urbain has a colourful history, changing careers from professional photographer to civil engineer in the Congo, then running an ostrich farm and holiday centre right here in the Flemish countryside, before starting experimenting with beer to serve the holidaymakers at the farm.'But everyone loved the beer, Pannepot, an intriguing, unclassable mix of strong ale and creamy stout,' he recalls, 'and when it got selected by the ultimate guide, RateBeer, as one of the world's Top50 beers, everyone said that it was time to open a proper brewery. And then we were suddenly the World's Best Brewery!' Today he proposes a mind-boggling, ever-changing portfolio of some 150 weird and wonderful beers – pioneering cask-aged, spontaneous brews, intense cold-fermentation eisbocks. And this is a committed eco-brewery which boasts zero carbon footprint for those drinking on the premises! So have fun tasting the likes of Black Albert, Clash of the Titans, Black Damnation, Tora Tora, and an unforgettable vegan tomato beer, Bloody Mary Sex Magic.
Though just a few kilometres drive from De Struise, visiting the venerable Leroy is a very different experience. Operating two breweries in the village of Boezinge, just outside the First World War battlefield of Ypres, records show that beer has been brewed here since 1572, and Bruno Leroy is the 11th generation of the present owners.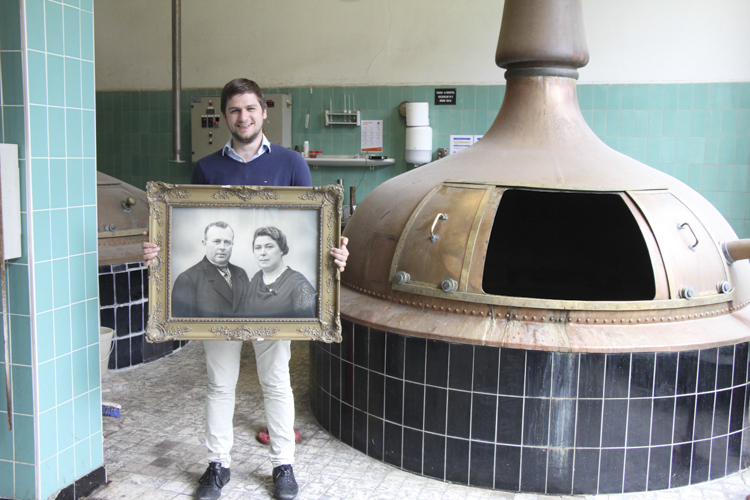 He relates how, 'we are neither a craft not commercial brewery, just happy to be independent, family run, and employing 30 people who are almost part of the family!' His grandfather built the redbrick brewery in the 1920's after the original was destroyed by the French Army during the Great War, with their family home was right on the premises, 'and my father was actually born here.' The family are very keen to encourage beer tourists to visit, and in 2021 they will open a centre for brewery tours and tastings.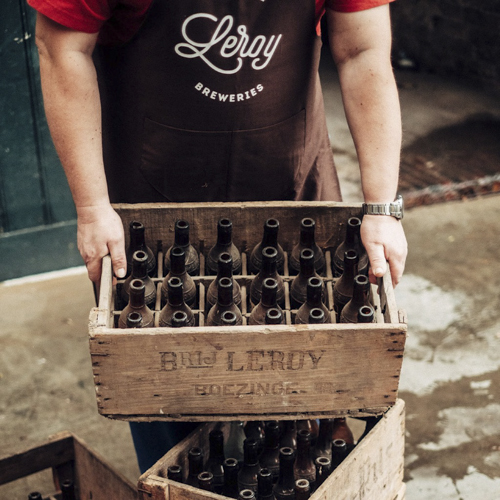 The beer to try is their signature Hommelbier, created in 1981 as a homage to the excellence of hops produced at nearby Poperinge. 'It is a secret recipe using four different types of hops, just don't expect one of these fashionable IPA style beers as we pride ourselves an making easy to drink ales.'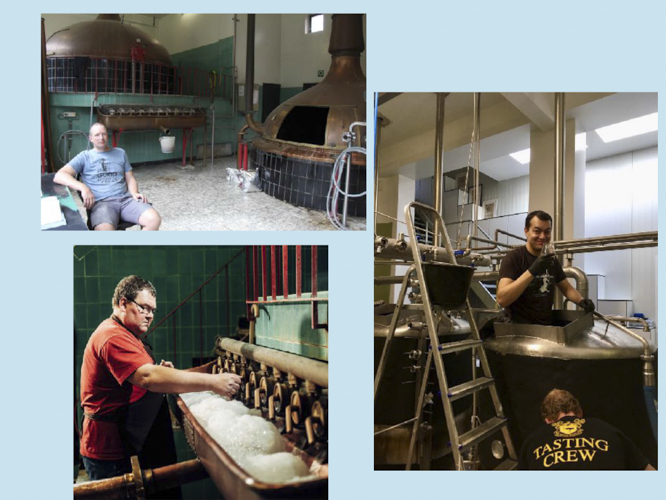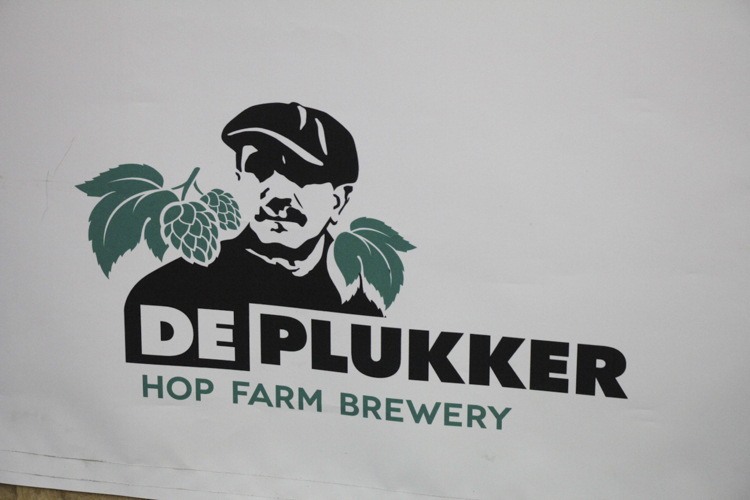 This brewery, 'The Picker', offers the unique possibility of understanding the product that is right at the heart of beer culture, the humble hop, as De Plukker is literally located on a Poperinge hop farm. Dressed in bright red overalls, Joris Cambie is clearly a happy man, swelling with pride as he shows visitors his Jack and the Beanstalk hops that climb up almost 6 metres at harvest time. 'This is the only brewery in the world where everything from hop to beer is done right here on the farm,' he proclaims. 'Moreover we are the only organic hop growers in Belgium. My family have grown Poperinge hops for breweries for generations, probably since the Middle Ages, and organic cultivation was a natural choice for me, over 25 years ago. '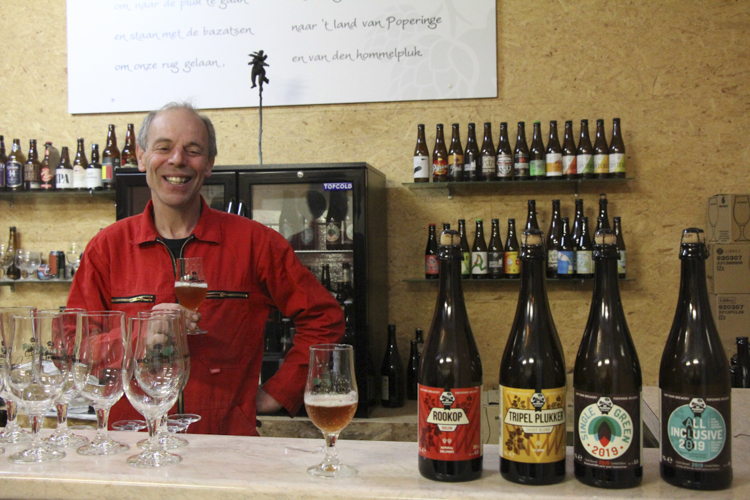 His dream of making genuine organic beer on his own farm became real in 2011, when he teamed up with brewer, Kris Langouche, and they converted the old hop drying barn. They proudly claim that carbon footprint is virtually zero, and the beers are simple but delicious. 'We are not interested in brewing extreme IPA style, complex, over-strong craft beers,' says Joris 'Obviously our ales are hoppy, especially the special range using the freshly harvested flowers, the 'green hop', but we always seek drinkability. For me, the perfect beer is the one where you want to open a second bottle straight afterwards.'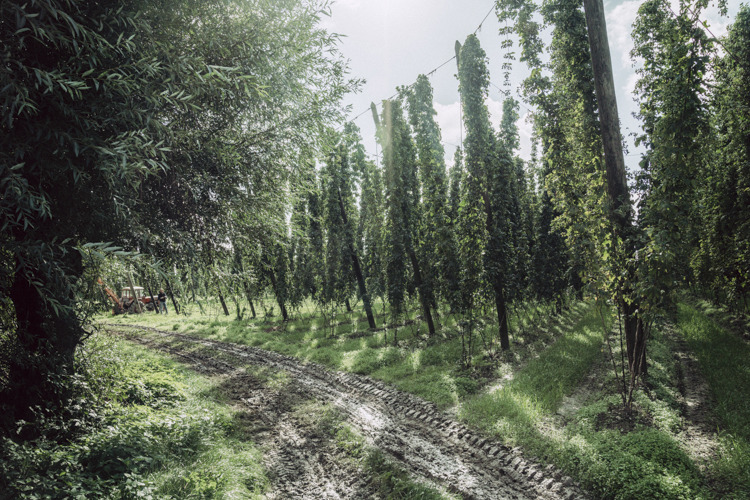 Just outside the historic bourg of Poperinge, renowned for growing hops, the ancient farm of the Boeraeve family is undergoing something of a revolution. Bard and his wife Anabel are fifth generation farmers, but the young couple only moved back home here three years ago, giving up the city life in Ghent. And they swiftly decided to increase the cultivation of hops by planting different aromatic varieties and to limit carbon footprint they only sell their harvest to nearby Belgian brewers.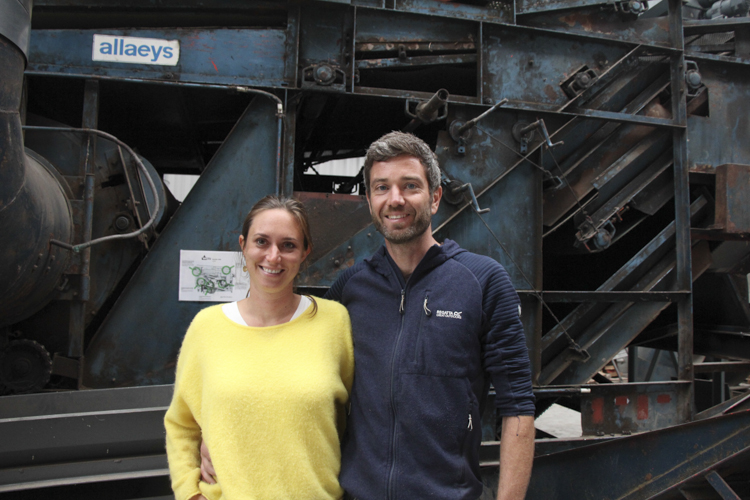 Now they are opening up their farm for tourism with organised visits and foodie events. Part of an old cow stall was transformed into a traditional Flemish wood-beamed Brown Cafe to receive visitors, and Bard recounts that, 'the natural next step was that we should be able to let them taste and buy our very own farm beer, so working with an old university friend in his craft brewery, we launched a classically hoppy brew, Saison Lokaal.' Poperinge may be traditionally hop country, but Belhop recently became the first vineyard here. 'We looked at some fields on a gentle slope that were difficult to farm cereals, so I told my Dad we should cultivate something permanent, and we have hops, so it had to be vines. In 2020 we planted 1,000 Chardonnay vines that will soon increase to an hectare. The first vintage is expected for 2024, so a little patience is necessary before we can all have a glass'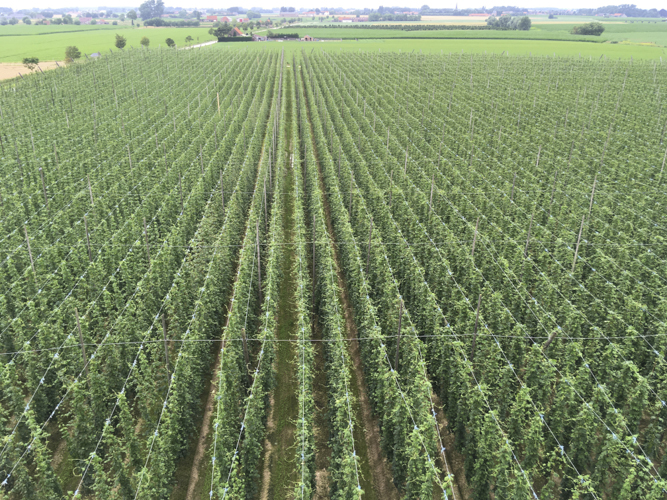 This has to be one of the perfect breweries for beer lovers to visit in West Flanders, offering a comprehensive tour and tasting, a tempting boutique, a comfy ten room guesthouse for a longer stay, and a recently opened panoramic rooftop bar, restaurant and open terrace that is nothing less than spectacular, with views over never-ending hop fields that almost become ablaze as the sun sets. St Bernadus is very much an independent brewery following its own path. Producing 18 million bottles a year it is too big to be described as a new generation craft brewery, but it is nowhere near the size of a commercial brewery. It is also neither a Trappist nor Abbey beer, even though it follows their principles of quality and purity. As they favour traditional, drinkable ales, don't expect to discover hipster craft brews like IPA, gueuze or spontaneous lambics. They rarely launch new beers either, and the latest brew, Tokyo, their first canned beer, was over 10 years in planning.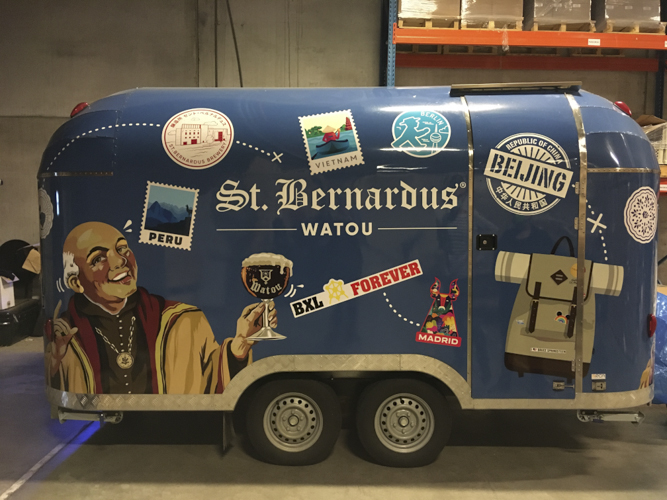 The original St Bernadus site, which is just celebrating its 75th anniversary, has been carefully preserved, while ultra modern brewing annexes have been added on recently as the charismatic owner, Hans Depypere, aims to make his beers more popular and relevant to a younger generation. And there is no better place to try them then up on the rooftop terrace, creatively paired with traditionally-inspired cuisine based on local ingredients.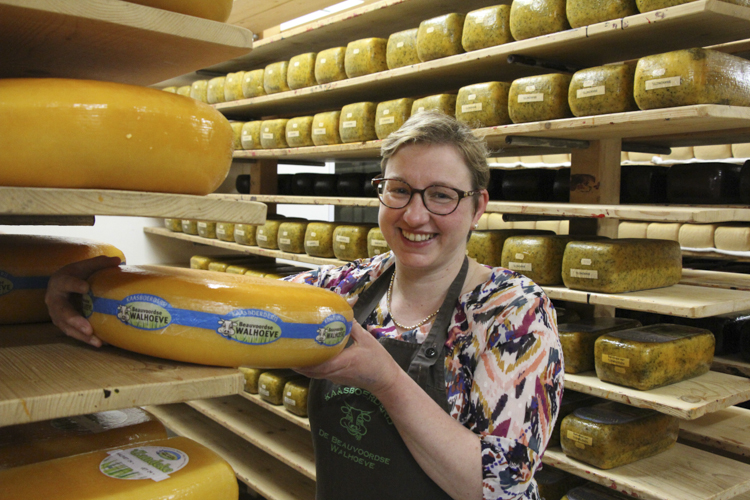 Visitors to the Walhoeve farm and dairy are greeted by cheery Lyn Deeren, a 7th generation cheesemaker in the heart of rural West Flanders. The sandy North Sea beaches and dunes of the Belgian coast may just be 10 kilometres away, but the dairy is set in the midst of bucolic rural countryside, with a herd of 180 Holsteins grazing in the pastures. While her brother Jan and his wife look after the animals, Lyn and her parents have transformed the dairy into a foodie's Aladdin's Cave, presenting their 30 different cheeses, yogurts, irresistible desserts and homemade ice creams.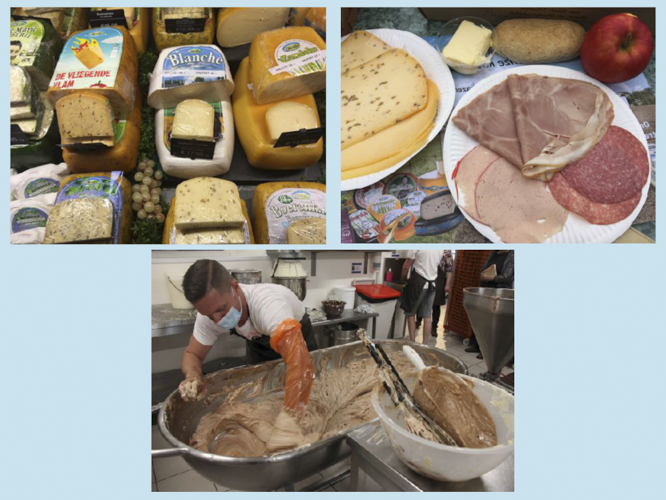 Visitors sit out in the farm courtyard and order a picnic of 100% kilometre-zero produce – not just her cheeses but ham and salami from the local butcher, fruits and juices from a neighbouring orchard, regional craft beer and Flemish wine. This summer their artisan ice cream salon opens with a longer term project of organising guided tours of the dairy where you can see how cheeses are produced and aged, and even watch a bathtub of chocolate mousse being mixed by hand. It is a rare slice of life of traditional dairy farming.
Over in the province of Limburg, alongside the Dutch border, the picturesque grand square of Sint-Truiden is lined with bustling cafes, bars and bistrots, but to find its most famous restaurant you need to head out to the quiet backstreets at the edge of town. Here lies a shrine to beer and gastronomy that attracts foodies and beer connoisseurs from across the globe. Although only open for 7 years, it has already been awarded the title of World's Best Beer Restaurant, and genial host and chef, Raf Stimorol, creates a modern take on traditional Flemish recipes using seasonal, essentially local ingredients, complemented by a variety of beers in the cooking.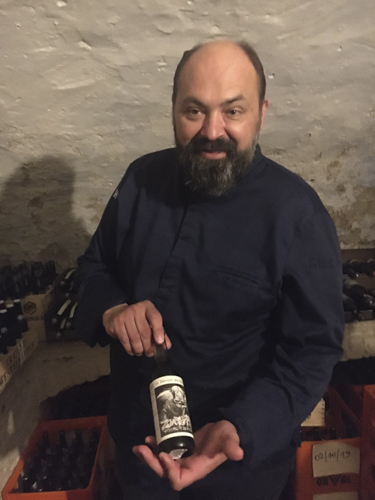 There is a special beer pairing menu created by the chef himself, and if you are still looking for something different, more unique, well there are a mere 600 labels on the beer list, all perfectly conserved in the ancient vaulted cellar – Raf's secret paradise.
So with dishes like succulent pork braised in rich Bourgogne de Flandres beer, line-fished turbot cooked with fresh hop flowers or crisp shrimp croquettes to dip in a creamy Orval sauce, The Burning Farm, really deserves to be called a Temple of Beerstronomy. Raf has a privileged relationship with many of the world's most famous independent craft brewers, with some rare ales like the 40° Black Albert oak-aged Eisbock or Antidoot Sauvignac that may seem expensively priced at over €40 a bottle, but as the chef says, 'for beer geeks searching the internet they will be happy to track down the same bottles at over €800!'
Wilderen Brewery and Distillery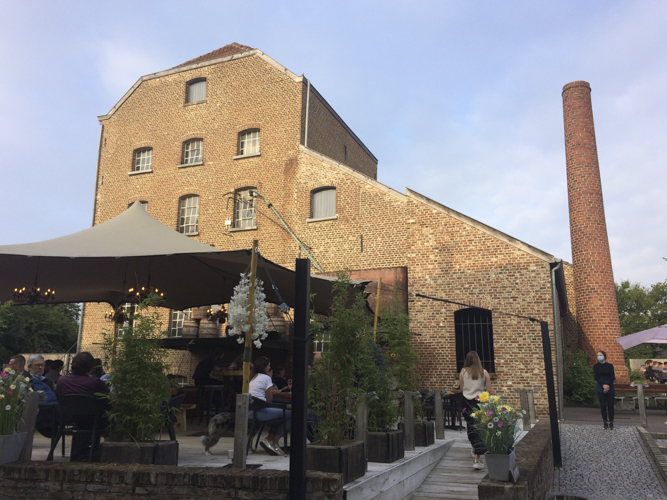 The sleepy village of Wilderen, hidden away in the rolling hills and fruit orchards of the rural Haspengouw region, has literally been transformed these last years, into a vibrant 'smaak' – taste – destination showcasing food, wine, beer, whiskey, even artisan ice-cream. All this was sparked by the 2011 reopening of the legendary Wilderen distillery. But this is much, much more than a distillery, as the 2,000 revellers that crowd through the door each weekend will testify. While the distillery dates back to 1743, it was already closed and abandoned since 1939, a total ruin when Mike Janssen bought it. He has lovingly restored the 19th century industrial distilling machinery into a 'time machine' museum, alongside a state of the art brewery and modern alambic for distilling.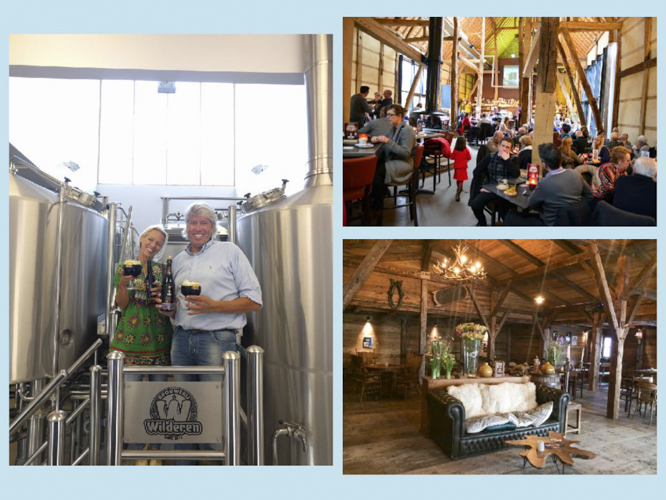 While he still makes an old-fashioned jenever for tradition's sake, his craft W Double You gin has been voted the world's best gin, while there are also Omertà Rum and Wild Weasel Whiskey. On the beer front, Mike brews traditional, top-fermented ales like a fruity cherry kriek, white beers, malts and the whiskey-infused, Cuvée Clarysse. The soaring wood-beamed interiors of the old farm and barns have been transformed into welcoming chalet bar lounges, perfect when the weather stops everyone sitting in the beer garden.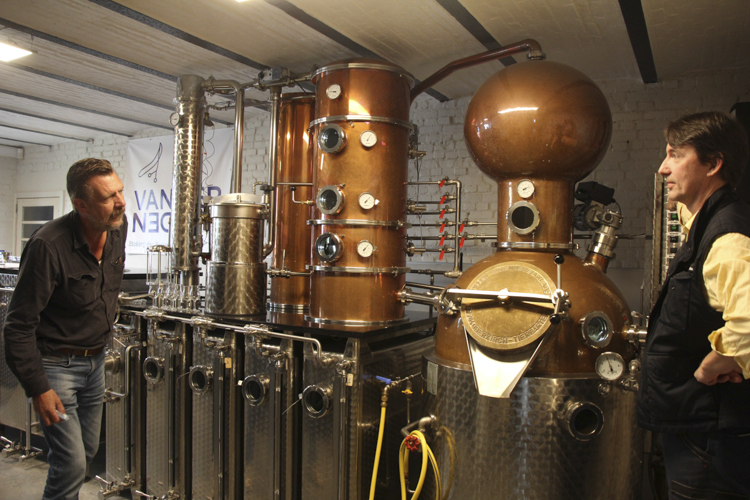 Hasselt is one of the most famous places in Flanders for the production of jenever, the origin of modern gin. But today, many of the small artisan distilleries have been replaced by industrial production. That is until young local businessman, Olivier Vanderlinden, decided to take matters into his own hands to preserve these ancient traditions by founding a craft distillery. An old shed at the back of the family house was filled with modern copper alambics, and his first distilled jenever, trickled out of the still some five years ago, made with a secret family recipe of fragrant herbs, botanicals and of course the crucial juniper berry.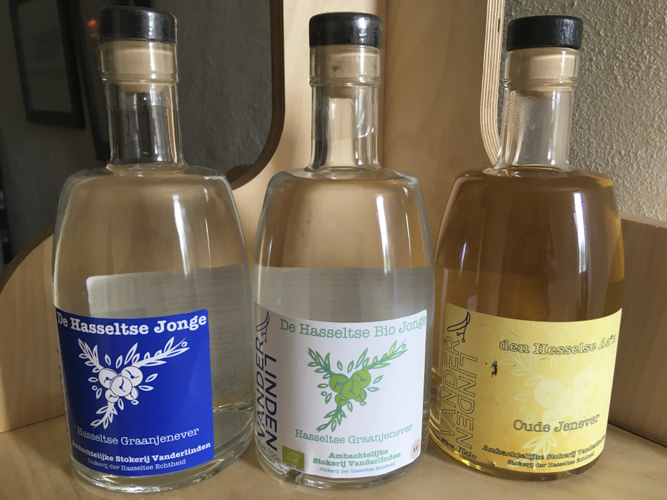 Aided by a team of 16 enthusiastic amateur tasters, Olivier distills a range of jenevers, including an organic one, and describes how, 'I enjoy experimenting with different kinds of wood for ageing, using not just oak but cherry. I guess you can call us a boutique distillery right now, but I hope that in the future we will be able to increase sales and production so I can give up my office job and devote all my time to making jenever.' Come for a tour and tasting and be sure not to miss another local speciality, known as Most Wijn, Malt Wine, which is much closer to a malt whiskey than any wine you have ever tasted.
Heading into northern Limburg, beer and cheese lovers should stop at the village of Achel, home of another of the mythical abbeys that Flanders is so famous for.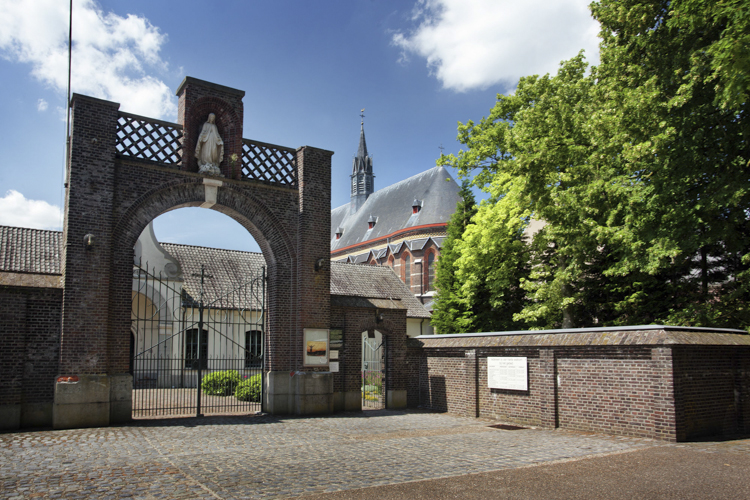 The Achelse Kluis is a monumental Benedictine Abbey, founded by Westmalle monks in 1846, though the religious site – and beer brewing – dates back to 1648. The monks brewery was actually destroyed by the Germans during World War 1, and their famous Achel 8 only became available when they started brewing again in 2001. Today, although no longer officially Trappist, as the last monks have departed, the Abbey brewery continues to produce its very drinkable blonde and brown ales.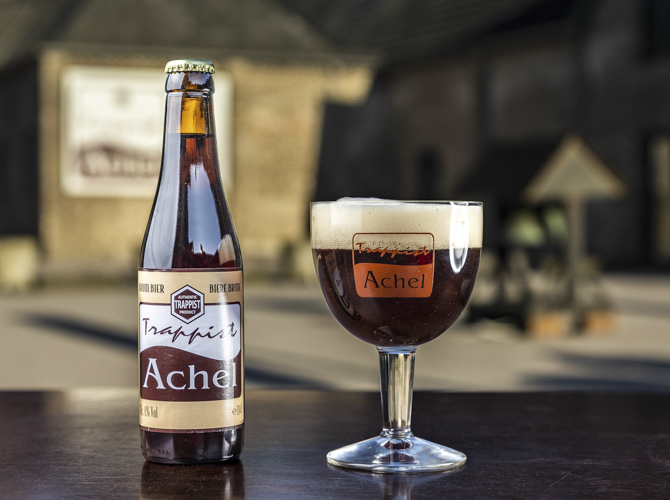 In Flanders there is a proud tradition of pairing the region's beers with its cheeses, and everyone will tell you that nothing can compare to a plate of Achelse Blawe cheese with a glass of creamy Achel Extra Bruin.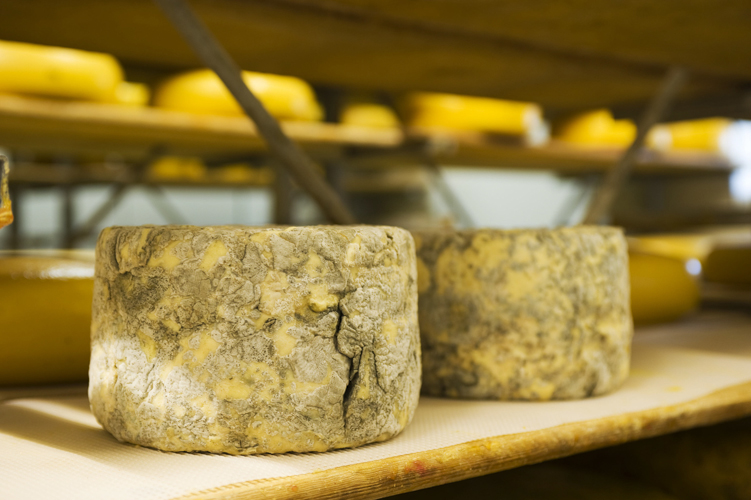 This buttery, blue-marbled cheese is a serious competitor to either Stilton, Gorgonzola or Roquefort, and the place to taste it is Achelse's Catherinadal Dairy where artisan cheesemakers, Peter and Bert Boonen, make small batch from the milk of their 100 cow herd.
Where to eat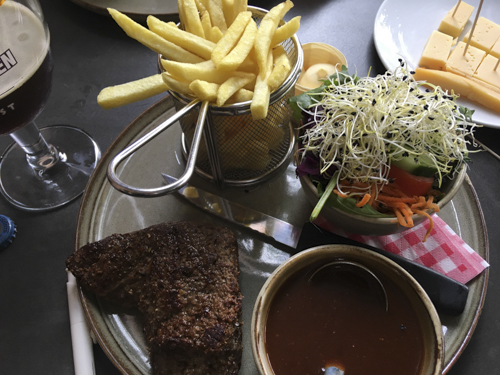 Bustling brasserie located right opposite the Trappist monastery that brews one of the world's most famous and mysterious beers, Westvleteren.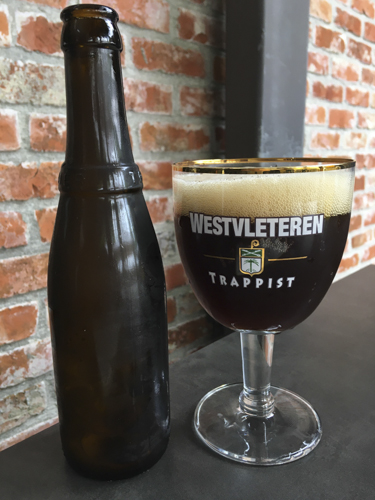 The cuisine is copious and tasty – steak frites, big salads, braised pig's cheeks – but everyone really comes to taste the unique Westvleteren beer.
Right on Poperinge's picturesque town square, this kilometre-zero foodie homage to regional producers has just opened its doors.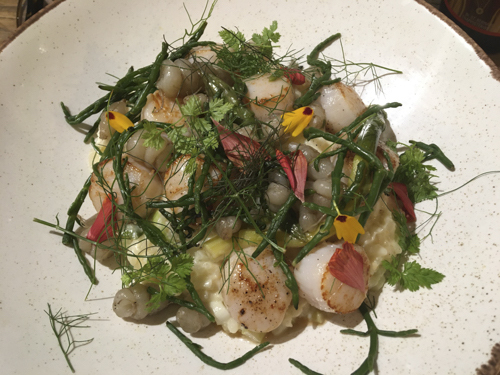 The creative young chef creates delicious dishes like succulent scallops, crunchy salicornes and a creamy mushroom risotto, with pairing suggestions from Heuvelland wineries or local craft breweries
Where to stay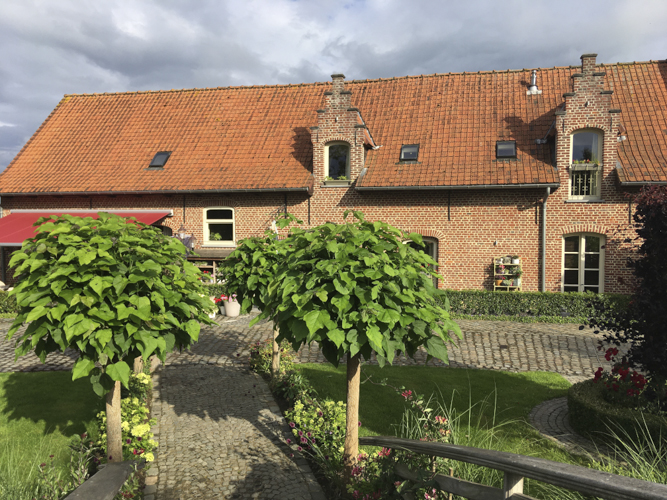 The Bailiff's Farm is actually a romantic manor house, hidden away in its own private grounds, surrounded by a moat and flower gardens. The wood-beamed interiors have been beautifully renovated by welcoming owner Ann Bekaert, who provides a sumptuous breakfast buffet of homemade products including freshly-laid eggs.