VALPOLICELLA'S JOURNEY FROM TRADITION TO INNOVATION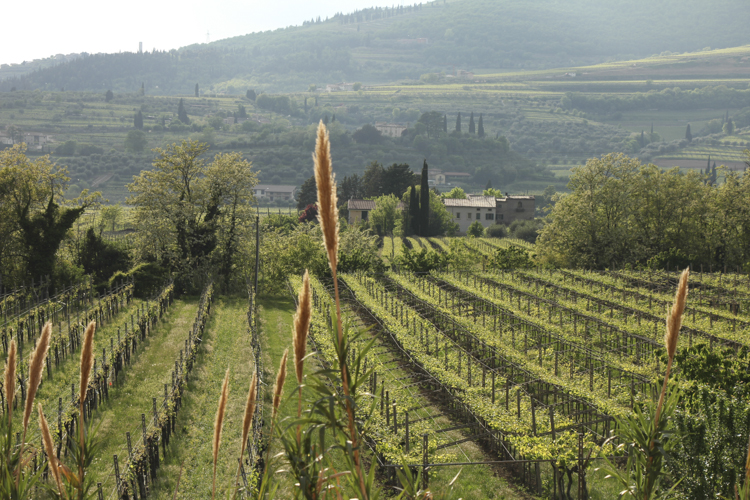 Valpolicella is one of the world's most well-know Italian wines, produced in the picturesque Veneto region in wineries that encircle the romantic city of Verona. My destination is the tiny hamlet of Casterna, whose rolling hills lie between the two historic winemaking villages of Fumane and San Pietro in Cariano. This is the traditional heartland of Valpolicella, before its boundaries were stretched right to the other side of Verona to border on the equally famous vineyards of Soave. With its mineral, chalky soil, Casterna is the perfect location to grow the local grapes that give Valpolicella its remarkable characteristics – Molinara, Dindarella, Rondinella and above all, the noble Corvina Veronese.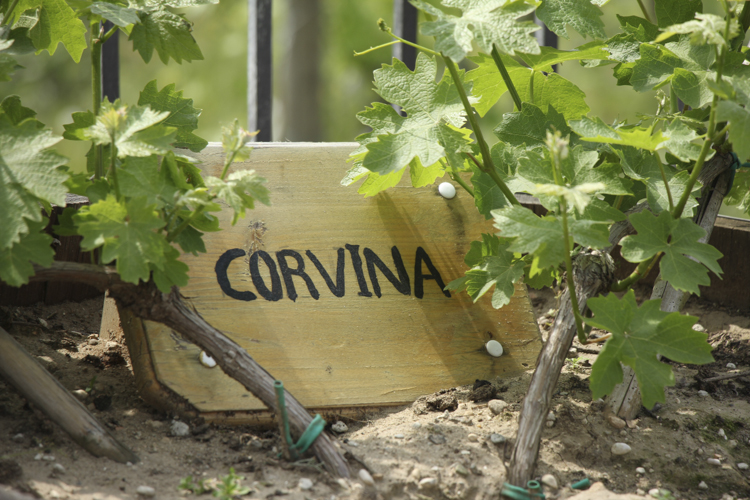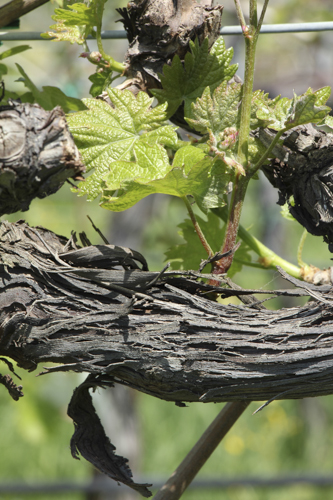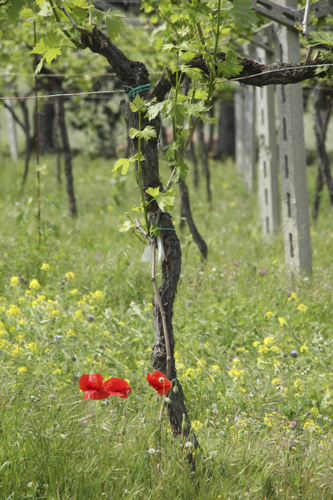 This is a wine that is like no other in Italy, starting with the fruity, easy to drink Classico and Superiore, to the more complex Ripasso, the unique Amarone, whose the grapes are dried for three months to increase intensity, to the luscious Recioto, a rare dessert wine appreciated since the days of the Roman Empire. Hidden away on a narrow lane, I arrive at the state-of-the-art cantina of Valentina Cubi, a winemaker who for me manages to combine  the key qualities of traditionalism and innovation at the same time. These are the two crucial elements needed to make a great Valpolicella.
For the winelovers from around the world that come to her winery for a tasting tour and stay in the cosy bed&breakfast, meeting Signora Cubi for the first time can come as a surprise. She is a pioneer in the region for producing certified organic wine, is already working in her vineyards following Biodynamic principles, and is at the vanguard of a new generation of exciting female winemakers in Valpolicella. But you must be prepared to meet someone who actually looks like everyone's favourite auntie, as she only turned her attention to the family's small 10 hectare estate after retiring from a lifelong career as the local schoolteacher. "The vineyard is just outside the village I was born in," she explains, "and together with my husband, Giancarlo, who is a supplier of technical winemaking equipment, we bought it in 1970 as an investment for the future. I had two tiny children, a full time job, so looking after the vineyard was not an option initially, and for 30 years we rented it out or sold our  grapes to larger wineries"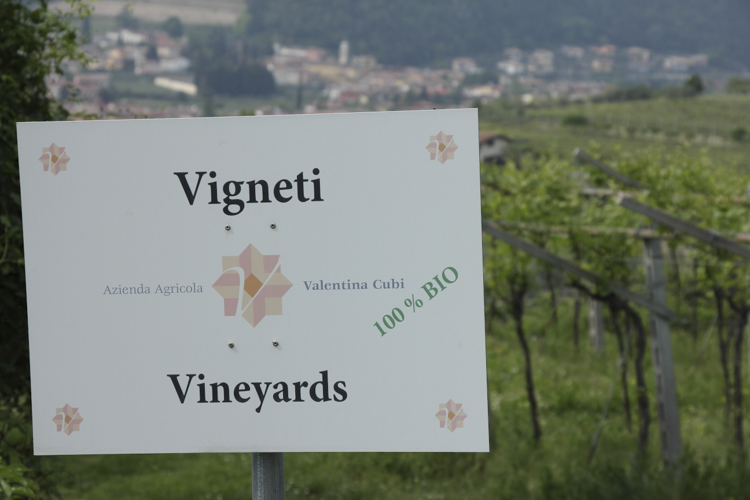 Valentina has taken me out to the edge of her vineyard, which is bordered on one side by the waters of Lake Garda and on the other by the pre-Alp peaks of the Monti Lessini. Wild flowers and weeds grow imbetween the perfectly pruned vines in typical organic fashion, and Valentina recalls how she was determined to put her imprint on her wines immediately after she took over control of the estate again. "From the first day I started  cutting down on pesticides, and  this was long before people started to talk about organic wine, especially here in Valpolicella. In 2005 we decided to bottle and market all our wine ourselves, launching the brand Valentina Cubi, and started to transform to organic production in 2007, achieving official certification in 2010. I can assure you organic winemaking is no easy process, cutting into profit margins, complicating production in the vineyard and cantina – but I was determined not to compromise on this."
Although Valentina has no formal oenology education she makes up by having very explicit ideas on what kind of wine she wants to make.'I think it is important'" she insists, "for Valpolicella to go back to the original characteristics that makes it such a wonderful, unique wine – fresh, fruity, drinkable. A wine where the level of alcohol is not overpowering, that is a simple pleasure to drink with a plate of salami and cheese." That is certainly the characteristics I discovered in her three most representative wines – Valpolicella Classico and Superiore, as well as  Sin Cero, a stellar 'natural' cuvee that is completely sulphite-free. These are all aged in steel vats rather than wooden barrels, and while her  Ripasso and the elegant Amarone are oak-aged from 12 to 30 months, with a higher alcohol content, it is always the fruit, the grape that remains dominant in these more complex vintages.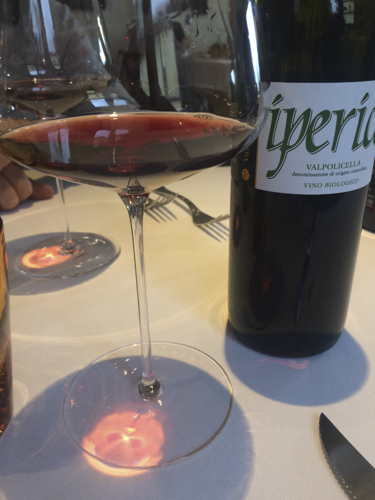 All of this is very 'contro corrente' – against the tide – of present trends which sees many Valpolicella winemakers seemingly vying with each other to see who can produce the more powerful alcohol-laden vintage than the other. But trends often mask the reality, and Valentina's wines have achieved critical acclaim in international wine fairs from Germany's Prowein to France's influential Millesieme Bio in Montpellier. Again, the Signora eloquently describes her philosophy, "One of the first decisions when I started the vineyard was above all, to make a wine for myself and not for other people. A wine that is an expression of our soil and the grapes that grow in Valpolicella, something that wine enthusiasts around the world should accept, and enjoy the specific characteristics of our  wine, rather than me making efforts to produce something that is tailored to other people's tastes and preferences."
The Valentina Cubi winery is  very much a family affair…….
Her son-in-law, Sebastiano helps in the cellar, while her daughter, Paola, gives a hand with the many cosmopolitan wine tastings. And Valentina's teenage grandson will soon be starting winemaking college, so the future seems well-assured for the cantina.