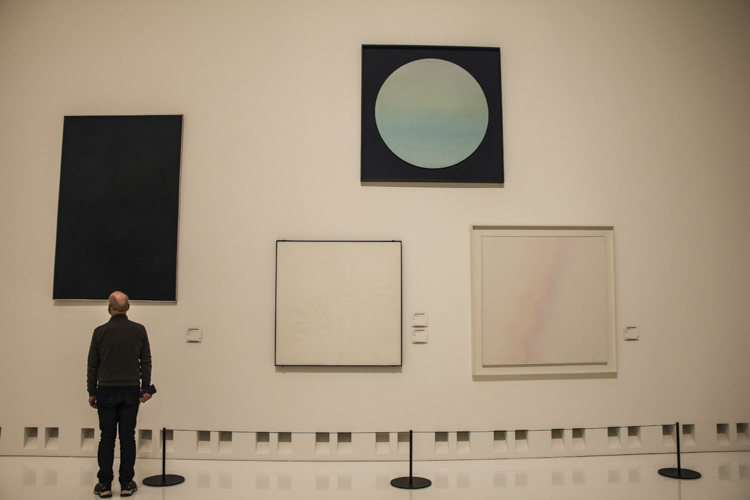 Introduction
Antwerp is the one Flemish art destination that that has a genuine big city vibe to it. Still one of the world's leading commercial hubs, from shipping to diamonds, there is an edgy excitement here, a feeling of pushing the boundaries; be it in the radical redevelopment of its docklands to a restaurant run by refugees, a hothouse for cutting-edge fashion, while even their venerable Fine Arts Museum has been reborn, transformed into a venue that questions and challenges.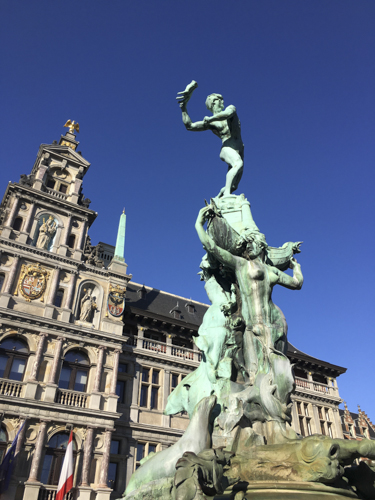 Of course, visitors will be transfixed by the breathtaking Gothic guild halls lining the magnificent town square, flamboyant Baroque churches filled with artistic treasures, the romantic mansion that was home and creative studio of Antwerp's most famous son, the renowned 16th century painter, Peter Paul Rubens. But it does not take long to discover an alternative Antwerp, a hive of creative activity in the worlds of modern art, fashion and design, a goldmine for foodies who can choose between a traditional estaminet bistrot serving hearty Flemish home cooking, an historic brewery that hosts artisan food makers, to a deconsecrated church that now hosts a Michelin-starred fine dining restaurant.
Must See
Royal Museum of Fine Arts Antwerp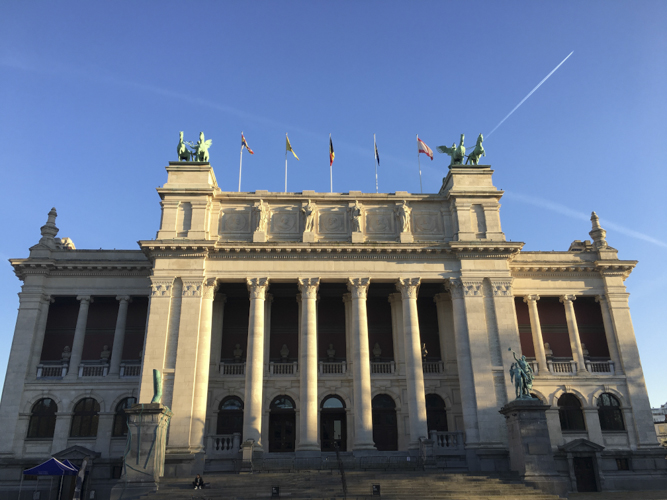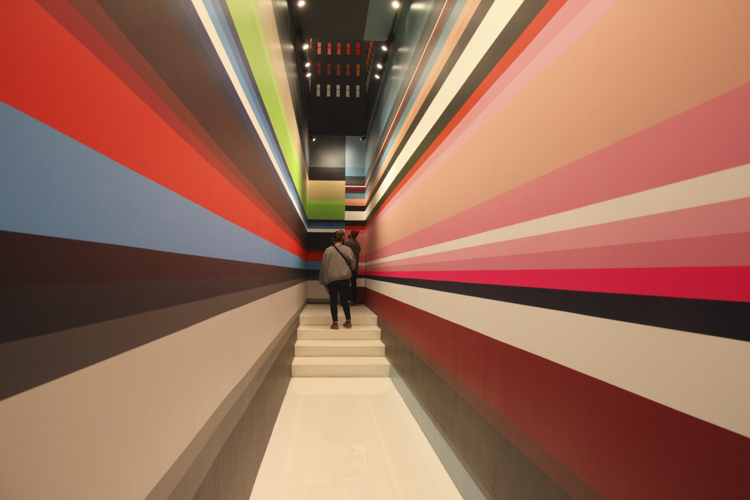 Antwerp's majestic fine arts museum, known to everyone here by its Flemish acronym, KMSKA, is housed in a statuesque colonnaded building, inaugurated over 200 years ago, but which remained closed for 11 long years until a glittering reopening in September 2022. This massive €100 million renovation took a brave sustainable solution of adapting the old building rather than opting for a new construction. So although the exterior is unchanged, for those who knew the KMSKA before, this is quite simply a totally new, revolutionary museum. A staggering 40% extra exhibition space has been added in an ultra white minimalist new wing, which is essentially reserved for modernist post 1880 artworks, while the famous floors with creaky parquet and rich deeply- coloured galleries remain as before to showcase the unparalleled collection of Flemish Old Masters.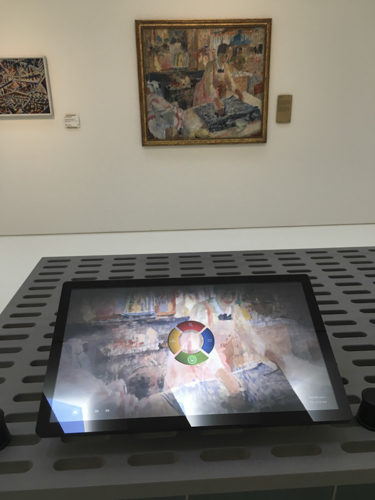 For those looking for enhanced viewing there are tactile, audio and multimedia options all through the museum, and even smart phones are available to read the numerous QR code captions for visitors who are not internet-connected. The team of curators here have been ambitious to create a museum that continually challenges its visitors.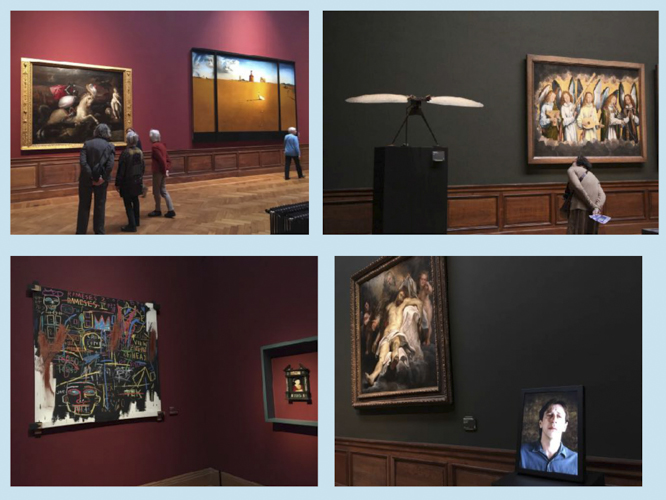 So be prepared to see a signature Brueghel painting in the middle of the Modernist section, or dotted between Old Masters, a video by Bill Viola or one of Jean-Michel Basquiat's hallmark paintings, then an eye-catching surreal sculpture aligned alongside sombre religious images. You always have to keep your wits about you not to miss something and this all adds up to an unforgettable experience.
MoMu
Antwerp has an international reputation for nurturing future generations of the world's fashion designers that has its roots in the spectacular success of the radical, provocative and nonconformist Antwerp Six who put their home city firmly on the map as a global capital of La Mode. The Six were all graduates of the Royal Academy of Fine Arts whose fashion school today continues to produce fashion stars of the future.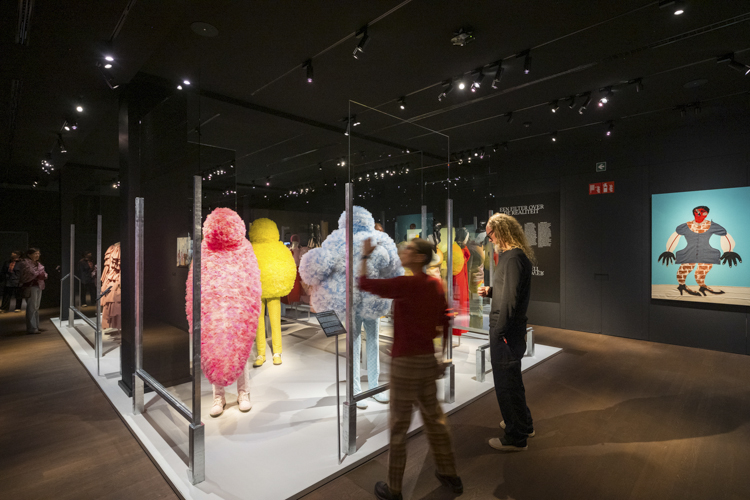 For visitors today, there are chic boutiques showcasing designs by the original instigators, the likes of Dries Van Noten, Ann Demeulemeester and Walter Van Beirendonck, but to put your finger on the pulse of what is happening today in the Antwerp fashion scene, the place to visit is MoMu, a museum housing the world's largest collection of contemporary Belgian designs.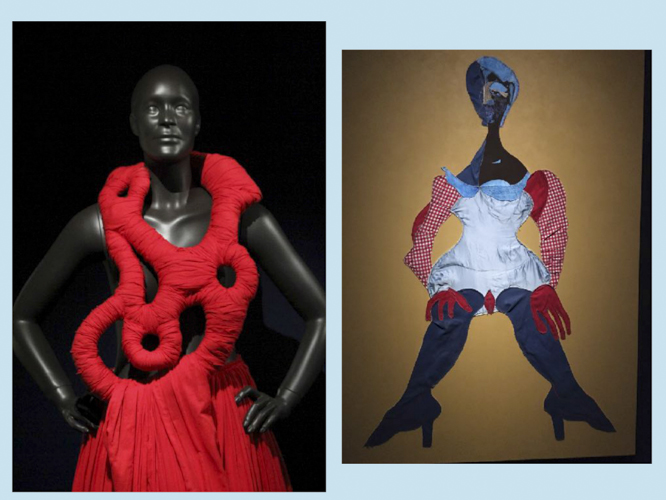 With two exciting, immersive temporary exhibitions a year, displays from the permanent collection, as well as smaller installations and presentations, MoMu offers both a snapshot of present trends of today's students, retrospectives of its acclaimed alumni and a global vision with blockbuster shows like 'Man Ray and Fashion'.
Hidden Gems
Nottebohmzaal
There is always a crowd of tourists milling around the picturesque Hendrik Conscienceplein in the heart of historic Antwerp. The square is dominated by the immense, ornate facade of the city's most famous Baroque church, St Charles Borromeo. Described as Heaven on Earth and originally featuring a host of masterpieces by Rubens, this is naturally where most people head for. Yet in a quiet corner of the square , there is the far more discrete entrance to the Stadsbibliotheek.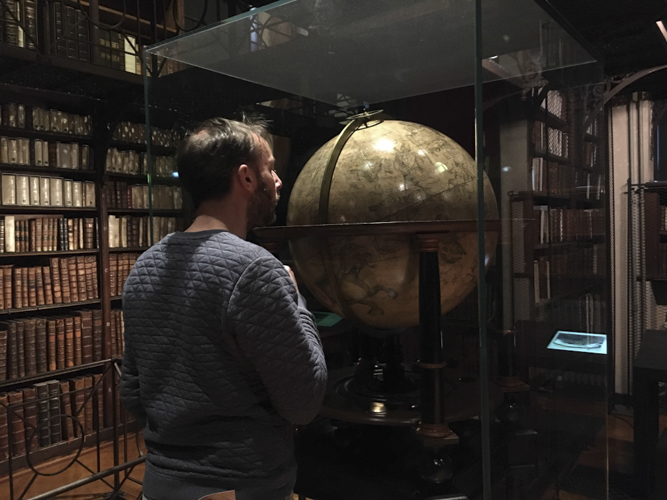 But this is no normal library, as it also has hidden away, the magical Nottebohm Room, only recently opened for individual visits by the general public. This venerable city library incredibly dates back to 1481, and the Nottebohm was created as a ceremonial room to house the most precious editions and rare terrestrial globes.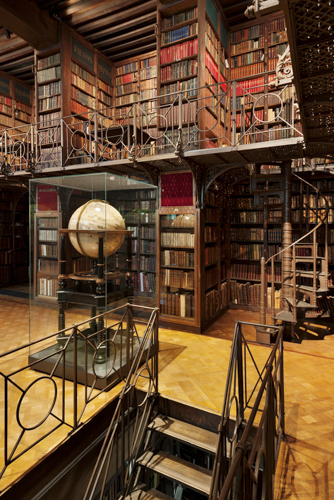 Spreading over two floors, linked by a spiral staircase, the atmosphere resembles a holy site where everyone speaks in hushed tones, the loudest noise the squeaky creaking of the floorboards.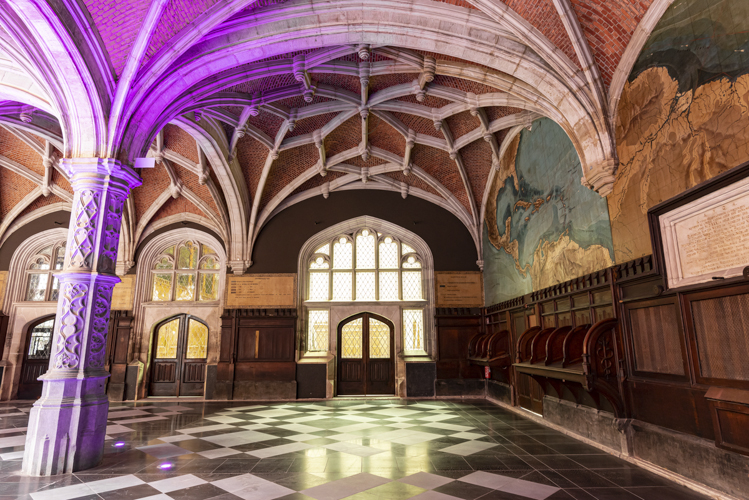 At the beginning of the 16th century, Antwerp was Europe's prime trading city, host to some 10,000 merchants. So it was the obvious venue when the world's first stock exchange was founded in 1531. The Antwerp Bourse has had an eventful history, twice burnt down, rebuilt in 1872 in stunning Neo-Gothic architecture, and today is one of the city's most surprising discoveries.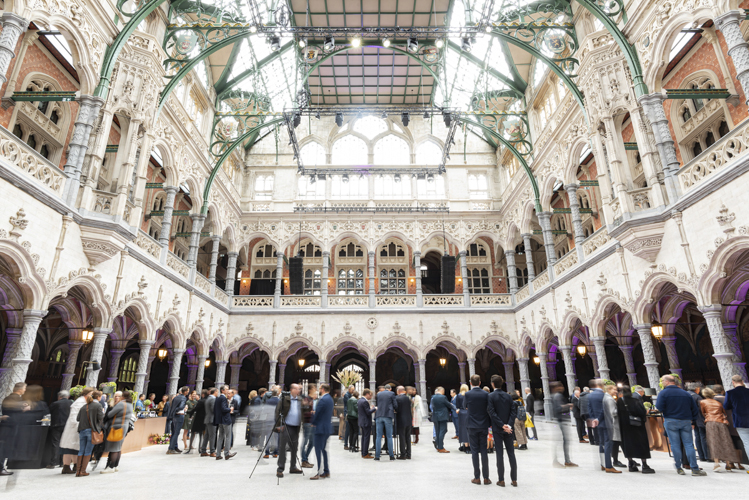 Noisy traders no longer buy and sell the world's commerce here, as the flamboyant wall murals mapping out the world, ornate arches, arcades and an intricate glass ceiling are now open for everyone to visit when an exhibition is being held, as the Handelsbeurs is now one of Antwerp's most prestigious exhibition and events space. It also hosts the hip Fiera bar and restaurant, which occupies much of what was the trading floor for cargo boats coming through Antwerp.The perfect place to pop in for a cafe or cocktail, lunch or dinner and soak up the atmosphere of this unique building.
St Paul's Church
While Baroque art lovers touring Antwerp will inevitably head straight for the celebrated St Charles Borromeo church, it is wise to leave some time to visit the quieter yet equally spectacular church of St Paul, located in the old seamen's quarter near the bank of the Scheldt river.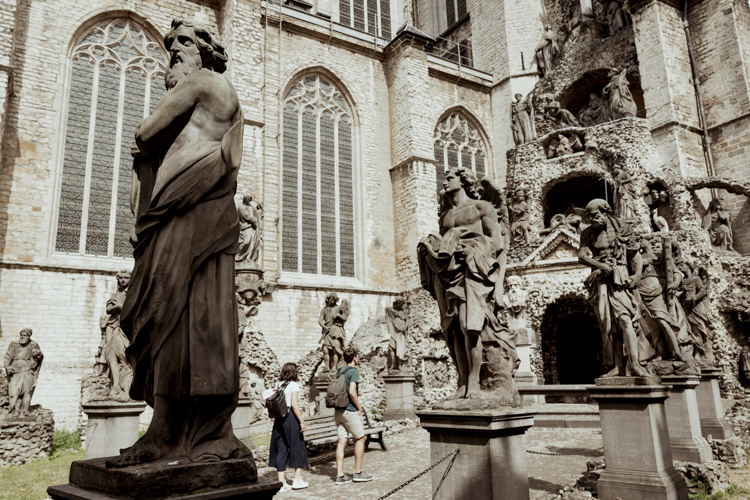 Rather than the facade, first impressions here are dominated by what is known as The Calvary. The outside of the church is marked by some 63 life-size statues, an early 18th century sculpture garden that could rival any of today's contemporary art installations, created by Dominican friars to persuade the good citizens of Antwerp to make a pilgrimage to the Holy Land.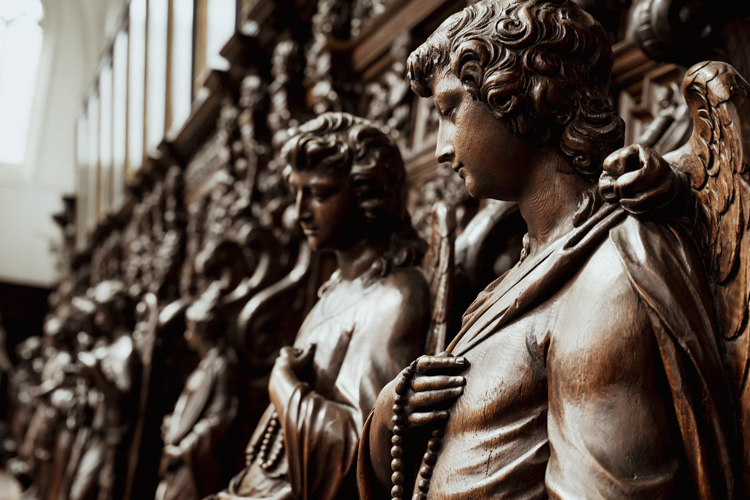 The interiors are a veritable art gallery of Old Masters by the revered Antwerp School of Painters, including Rubens, Van Dyck and Jordaens.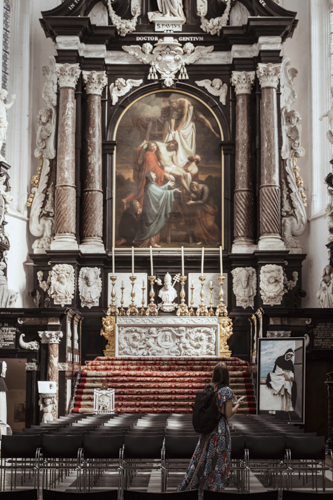 And a quiet moment, without crowds of visitors, contemplating the church's most famous series of paintings, the 15 Mysteries of the Rosary, there is definitely a different emotional experience in viewing these masterpieces in the original location they were created for centuries before, rather than impersonally hanging on a museum wall.
Local Foodies
De Koninck

Go into any bar in Antwerp and most people will be sipping a glass of Bolleke or Tripel d'Anvers, brewed since 1833 at the city's iconic De Koninck brewery.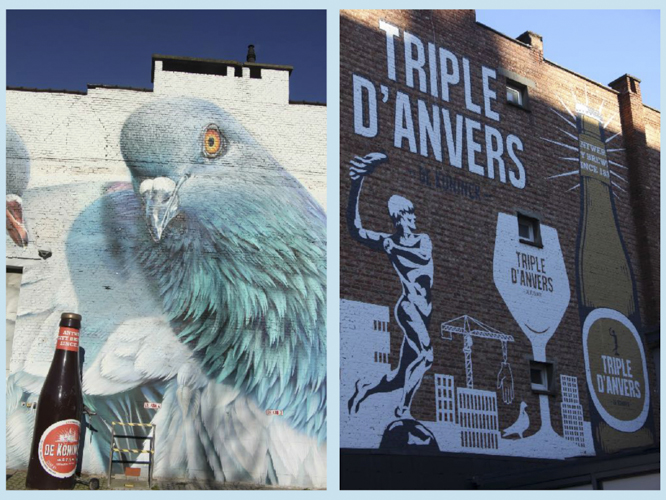 The whitewashed buildings that house the brewery are open to the public for a fun interactive, multi-media tour which includes videos, a birds-eye view of the brewers at work and ends with a tasting session in their cosy pub. But today the premises are not just for brewing beer as De Koninck have invited in a select band of foodie artisans to set up shop. Begin at Only Cheese, a specialist cheesemonger, with The Butcher's Store next door filled with tasty charcuterie and sausages. Jitsk creates chocolate pralines and ice creams, while for a proper meal, choose between the Michelin-starred Butcher's Son restaurant, whose homemade Vol-au-Vent is to die for, or walk up to the rooftop where Black Smoke specialise in barbecues.
PAKT
Outside the sightseeing centre of Antwerp, a visit to this unique green project is a must for curious foodies. While the label of sustainable ecosystem is easily used today, it is rare to discover a venue that is both genuine and successful. PAKT started out in 2006 when local entrepreneurs turned a derelict warehouse over to artists and musicians.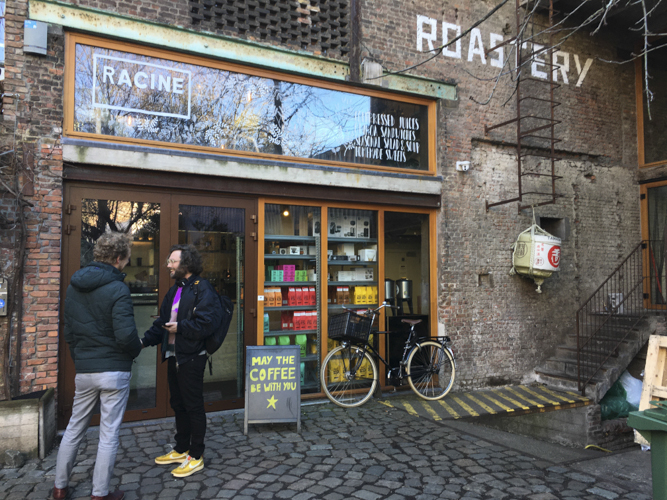 Today that has grown into a thriving alternative community where locals and tourists can come and drink barista coffee at Racine Pakt or craft ales at Spéciale Belge microbrewery, then discover the healthy plant-based vegetarian and vegan dishes at hip diner Camionette.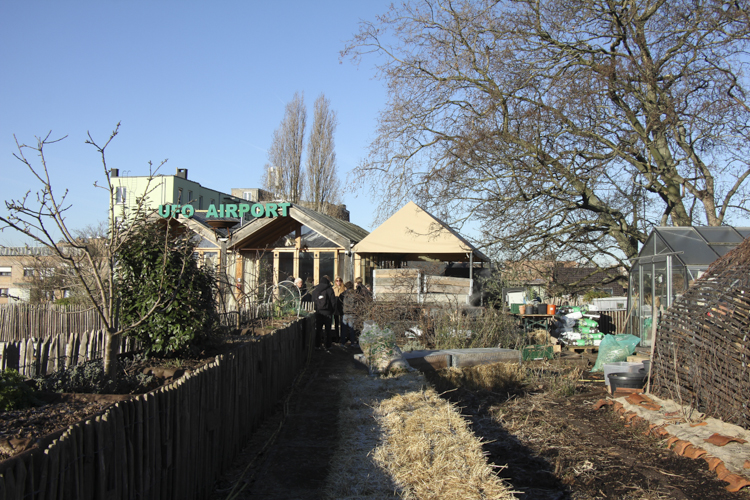 Tours are available for PAKT's groundbreaking projects to transform the warehouse rooftop into an urban farm where over 100 locals from the neighbourhood now grow their vegetables, herbs and raise chickens. You can even book a stay up there on the at UFO Airport, a chalet-style bed&breakfast.
Green Space
Garden of Museum Plantin-Moretus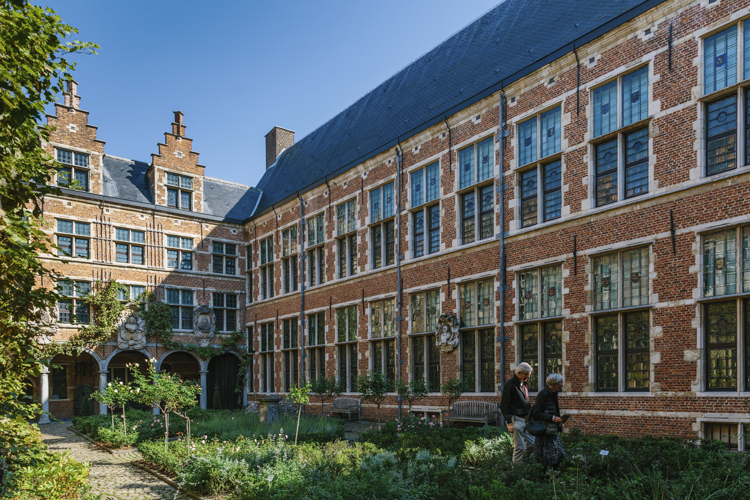 The discrete Plantin-Moretus museum, palatial home and business premises of an early 16th century publishing house, is dedicated to the complex craft and technique of printing and typography, and could easily be classed as one of Antwerp's hidden gems, especially since it became an official Unesco World Heritage site in 2005. But once you have wandered through the intriguing maze of rooms filled with ancient books, a rare Rubens painting, and some of the world's oldest printing presses, leave some time to enjoy the tiny gem of a garden that has been planted within the ornate century Flemish Renaissance courtyard.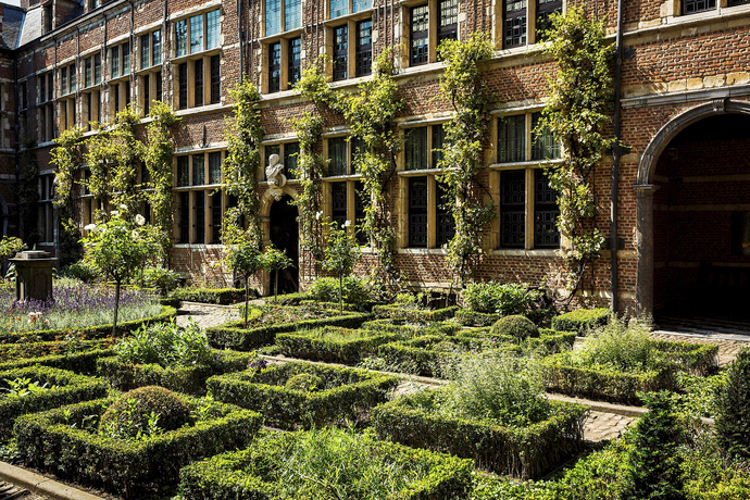 The garden has always attracted visitors even since the 17th century and the plants, herbs and flowers that prosper there today were probably very similar to those first planted 4 centuries ago. Antwerp's green spaces tend to be quite small, such as the compact Botanicus and Beguinage gardens, but as the Plantin-Moretus garden changes appearance with the seasons, there is always something to appreciate whatever time of the year you visit.
Markets
Exotic Market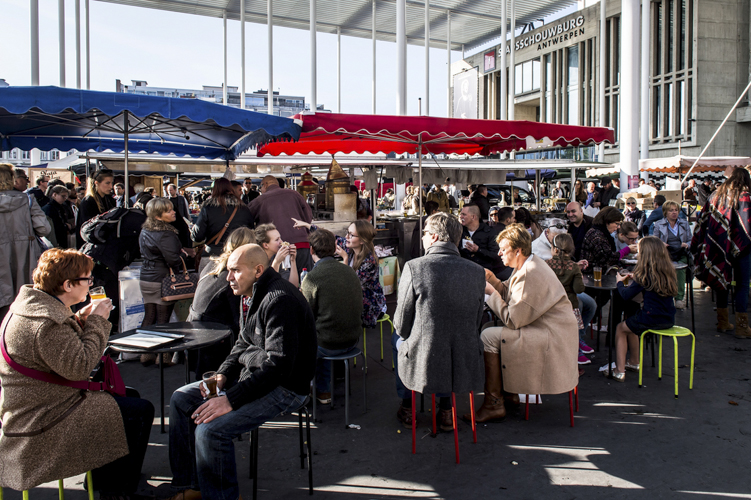 While fashionista visitors looking for chic vintage bargains may be drawn more to city's tempting flea markets like the one help each Sunday at the Sint-Jansvliet square, to enjoy an authentic slice of Antwerp life be sure to pass by on a Saturday at the Theaterplein square which is filled with colourful stalls and eateries for the day, known to everyone simply as The Exotic Market. While locals are busy doing their shopping for the rest of the week, visitors can sit out at oyster bars, order creamy shrimp croquettes and sip a glass of Belgian bubbly.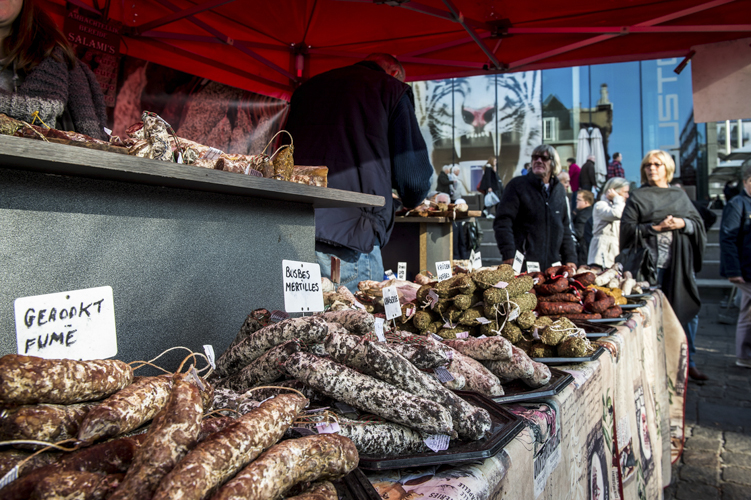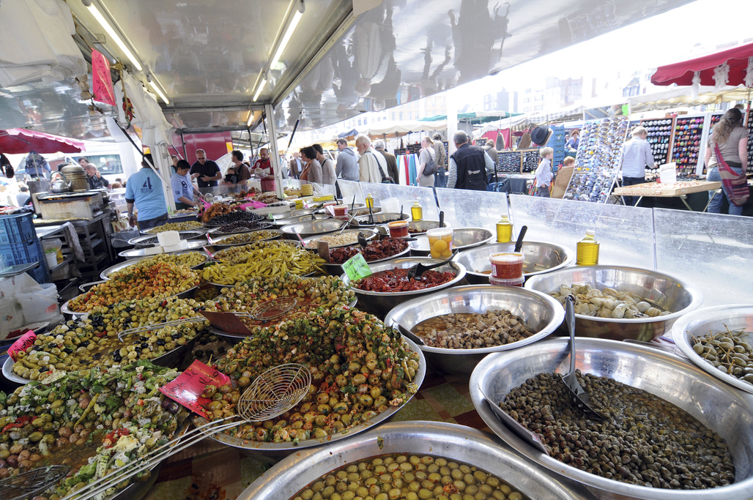 While you can take home Flemish cheeses, smoked ham and sausages, the market also lives up to its Exotic name as there vendors from Turkey and Morocco, Greece and Italy, with stands piled high with olives, fresh mint and coriander, pita bread, tacos and spicy Vietnamese spring rolls.
Out of Town
Middelheimmuseum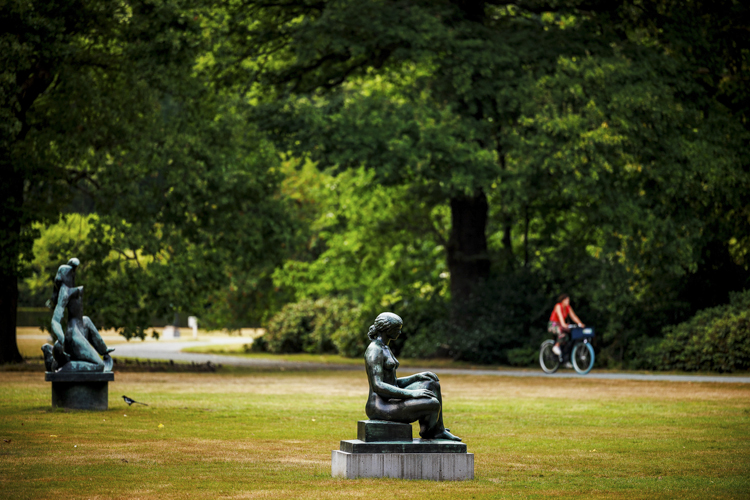 A half hour bus ride for Antwerp's Central Station takes you to the edge of the city at the gates of a verdant public garden where across some 30 acres over 400 artworks are displayed in one of the world's oldest outdoor sculpture. Middelheim launched a sculpture Biennale in 1951, and since 1989 has been transformed into an open air museum with a stellar permanent collection complemented by eye-catching temporary exhibitions.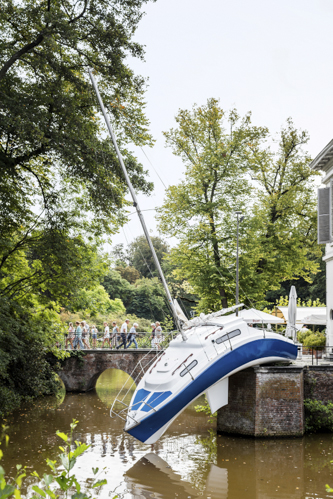 Wander through the lawns and woodland, past ponds and streams to discover installations from the likes of Calder, Hans Arp, Henry Moore and Rodin to 'The Bridge Without a Name' by contemporary Chinese artist Ai WeiWei. There is also a small botanical garden, Hortiflora, which has a contemporary glass pavilion exhibiting not exotic hot house plants but avant-garde sculptures.

Food and Drink
Instroom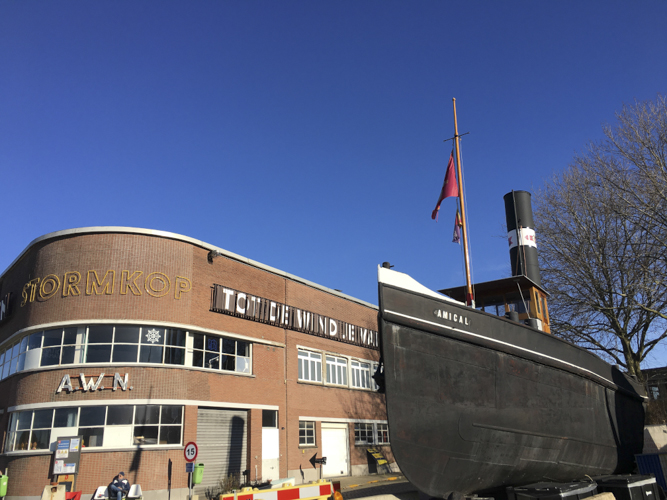 The location of this unique dining concept is stunning, set in the heart of Antwerp's revitalised docklands neighbourhood amidst old warehouses, modern architecture, tall wind turbines. In the worker's canteen of a former redbrick boat repair workshop next door to an ancient black cargo boat sitting in dry dock.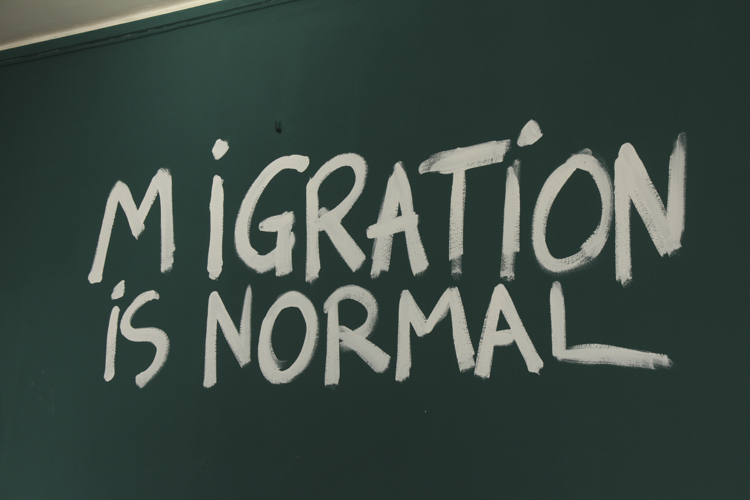 A project of celebrated chef Seppe Nobels, Instroom offers an integrated place in society to refugee immigrants trying to make their home in Antwerp, who are employed and trained in the kitchen and dining room, serving cuisine that reflects their global backgrounds. So don't be surprised to see Iranian and Iraqi chefs, Afghani kitchen helpers chopping up vegetables and rolling köfte meatballs, a lady from Guinea deep-frying Jerusalem artichokes.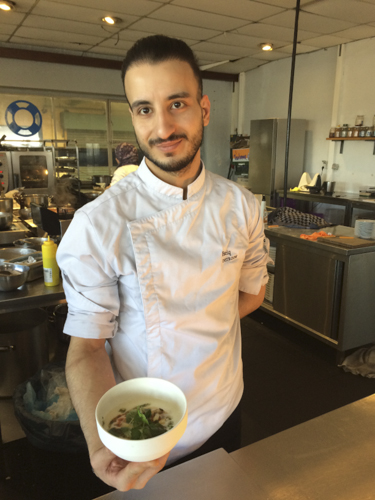 And each dish is served by its chef who explains the roots of the recipe and their personal story. Down below the dining room, check out the Plasticarium, a recycling workshop to educate kids about ecology and plastic, while on the ground floor there is a funky waterside cafe.
Tazu
Just four months after it opened last year the surprising Tazu found itself elected best bar in Belgium by the Gault & Millau Guide. It is certainly a unique watering hole, presuming you find the entrance, hidden away down a dark passageway that comes out in a closed medieval courtyard.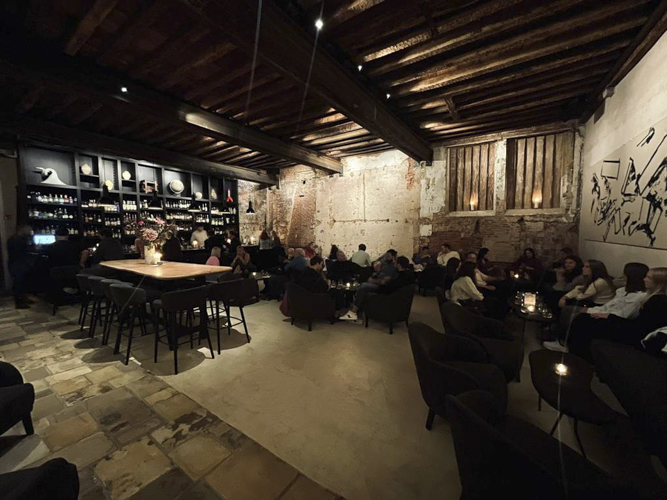 Tazu stretches across a series of high-ceilinged rooms of an historic 1462 mansion, once home to the traders of the Hanseatic League, the floors are paved with ancient lithographic printing stones, contemporary art decorates some walls, others left bare and untouched, part of the designer Axel Vervoordt's concept of Beauty by Imperfection. There is nothing imperfect about the exquisite Japanese cuisine, accompanied by innovative cocktails that include a Flemish Negroni, using local genever gin and exotic plum sake.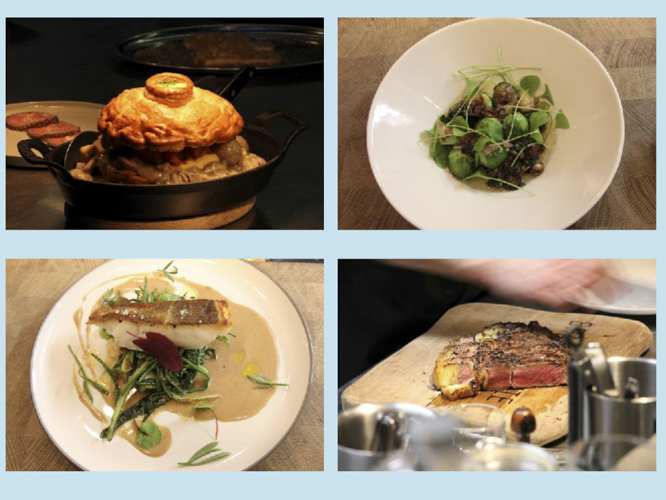 Invincible
Chef Kenny Burssens's brilliant bistrot is an Antwerp foodie institution, especially one of rare addresses open on a Monday evening when his lively open kitchen counter bar is packed with off duty Michelin-starred chefs and top sommeliers from the city's chic gastronomic addresses.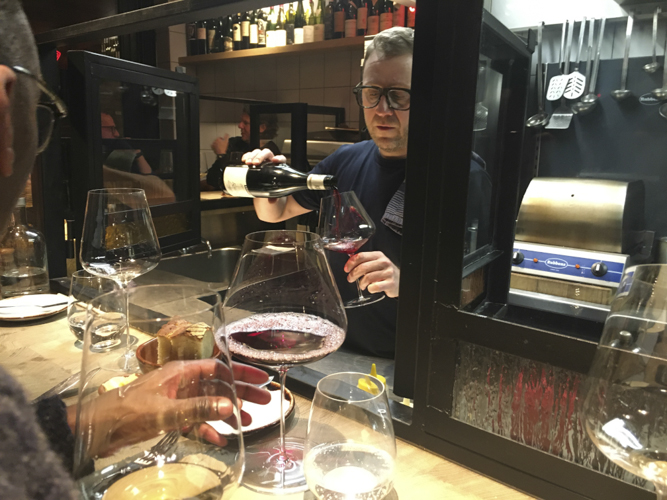 Kenny animatedly supervises his brigade of cooks, breaking off to enthusiastically pour a glass from his outstanding selection of wines. The cuisine creatively uses classic Flemish ingredients, like sautéing crunchy Brussels sprouts with intense bone marrow or pairing a chunky steak of line-fished cod with the crunchy salty sea vegetable, salicorne.
Arty Stay
Pilar
Few Flemish cities can compare to Antwerp when it comes to choosing a fashionable, artistic place to say, be it a luxurious palace like Botanic Sanctuary, a former convent transformed into the cool August boutique hotel or a hip designer bed and breakfast like De Witte Lelie.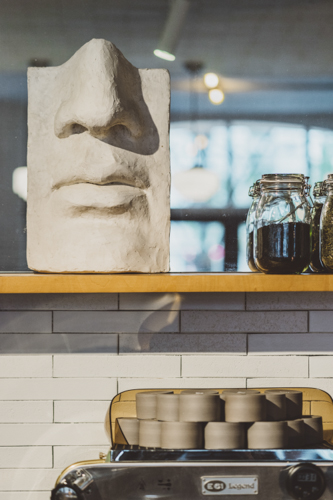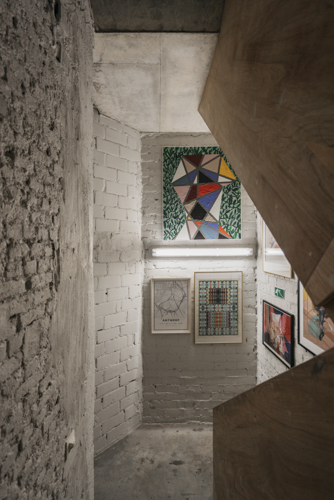 To be close to the newly reopened Fine Arts Museum, Pilar is the perfect address, a stylish white townhouse whose 17 rooms all have their own designs, furnished with a mix of vintage decor and and modern fine art paintings.