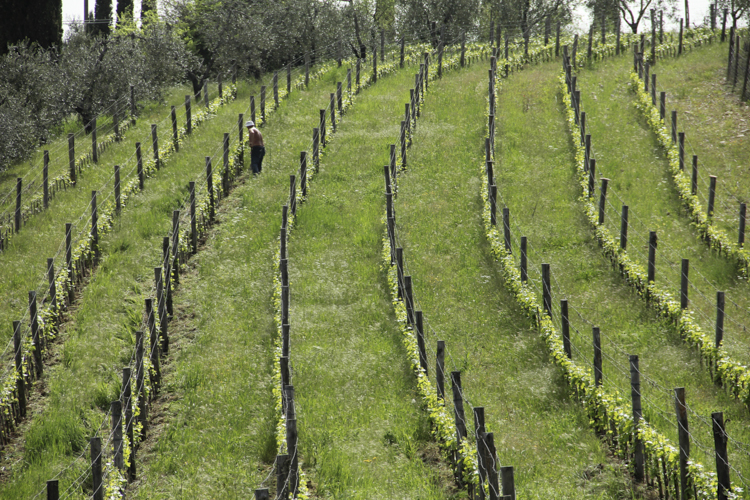 INTRODUCTION
It is nearly ten years since I last toured and tasted my way through the vineyards producing Chianti Classico wine, and the changes I discovered today could not be more dramatic. From being the rare exception, wineries with certified organic cultivation now account for over 50%, and with so many in conversion, in 2 years the figure should rise to 70%.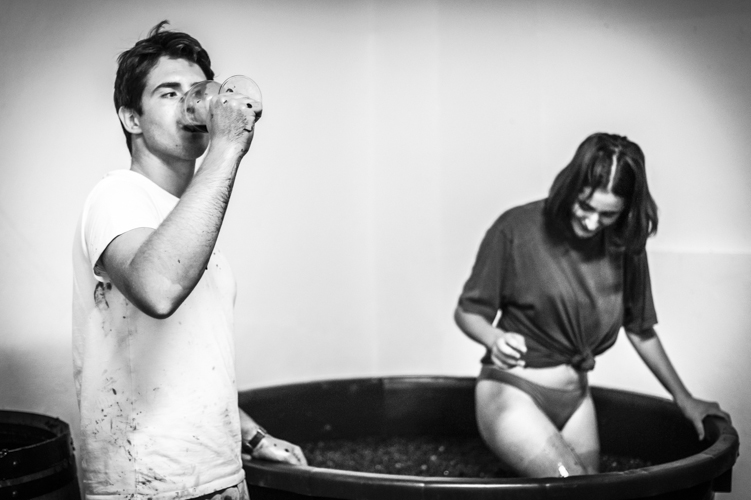 While historic winemaking families like Antinori and Frescobaldi continue to hold an important place on the global marketplace, out in the vineyards there are more and more exciting younger winemakers, dynamic women vignaioli and independent, small cantine determined to valorise the emblematic Sangiovese grape rather than the international varieties that once marked the era of the Super Tuscans. While winemaking regions around Italy and the rest of Europe are finally moving away from the mono cultivation of grapes to increase biodiversity and develop agroforestry rather than constantly planting row after row of new vines, driving around Chianti Classico it is immediately clear that a stunning natural biodiversity has always been here. Vineyards only make up 10% of the landscape, surrounded by swathes of dense forest, olive groves, cereal cultivation and tall cypress trees. The biggest change, though, is about to arrive; a revolutionary new classification, initially applicable for Gran Selezione wines, that will finally highlight the individual qualities, style and personality of each terroir in this diverse region. Using the bureaucratic term UGA, standing for Additional Geographical Units, this effectively divides Chianti Classico into 11 different zones, surrounding places like Radda, Gaiole, Lamole and Panzano. For the wine lover, this will quickly become known as a 'village' or 'cru', clearly marked on the label and identifying where his wine comes from. In terms of innovative wine tourism, Chianti Classico still leads the way compared to other Italian wine making regions; accommodation ranging from luxury vineyard resorts to traditional villas or rustic b&b's, biking around the vineyards, wine tasting and cooking classes, with local dishes like a juicy Fiorentina T-bone steak or a steaming plate of tagliatelle smothered with fragrant truffle shavings, perfect to pair with a Chianti Classico. Plan a trip around the 8 wineries below to get a taste of all that is new in this ancient terroir, where wine has been made since the Etruscans and Romans, symbolised today by Chianti Classico's iconic Black Rooster.
In the hills above Greve in Chianti, the hamlet of Ruffoli is no more than a couple of houses surrounded by forests and vineyards. This wild landscape of giant oak trees inspired wine loving businessman Pepito Castiglioni to buy what was then a ruined farmhouse surrounded by 2 hectares of vines back in 1974 and christen the estate Querciabella, Beautiful Oak. And from these small acorns has grown one of Tuscany's most respected wineries, an innovative pioneer converting to certified organic cultivation more than 20 years ago, almost seen as heresy back then.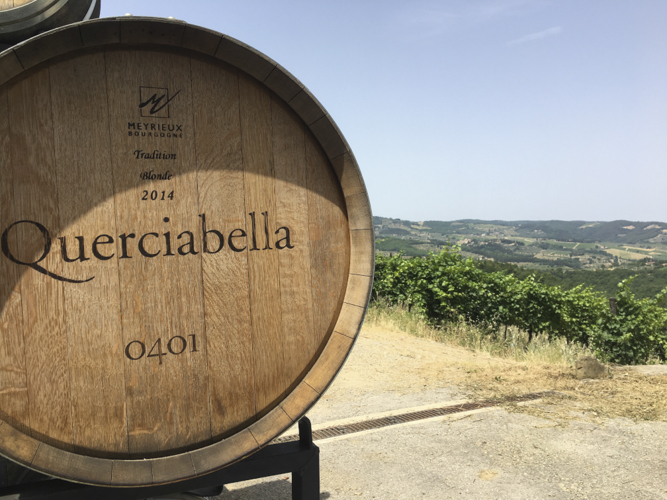 Their Chianti Classico vineyard now extends to 70 hectares, stretching from Greve to Radda and Gaiole, and dynamic young South African winemaker, Manfred Ing, is excited at the prospect of identifying each wine's geographical identity. "We have already been separately vinifying our different terroirs since 2010, and today's consumer wants to know where his wine was grown. This will finally be achieved when we can put on the label the name of each particular cru, village or terroir, be it Panzano, Lamole, Greve, Radda. A big step for the future of Chianti Classico." Tasting recent vintages with Manfred there is a marked contrast with many other Chianti Classico producers. Normally when you climb the pyramid from Chianti Classico to Riserva and then Gran Selezione, the wines tend to become, heavier, more potent. But here it is the opposite as the colour gets perceptibly lighter, the wines remain drinkable, fresh, full of crunchy fruits and as Manfred says, "when I go to a blind tasting, before I even sip the wine I can normally recognise ours from the colour, the intensity of our 100% Sangiovese grapes." The present owner, Pepito's son Sebastiano, has also set a challenge to his winemaker. This committed animal rights activist asked Manfred to eliminate all animal products from his winemaking, meaning that biodynamic certification, which should have been the logical progression for an advanced-thinking azienda like this, is logistically impossible.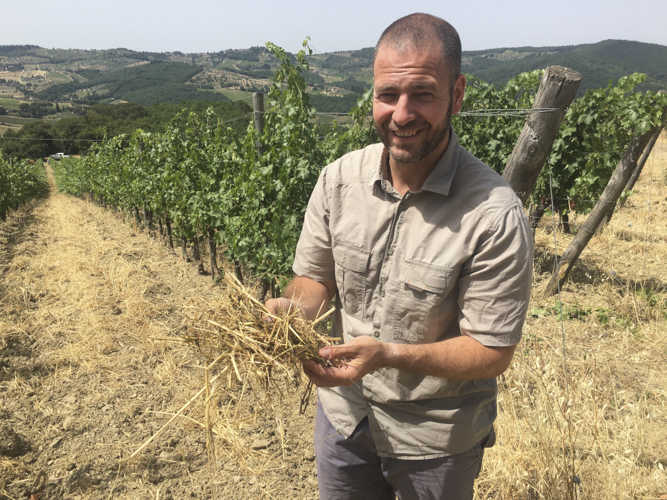 So instead of using cows horns filled with manure and tisane treatments, " we have opted for what I call Holistic Agriculture, plant-based biodynamics, sowing cover crops between the vines and using green manure." A true Vegan wine.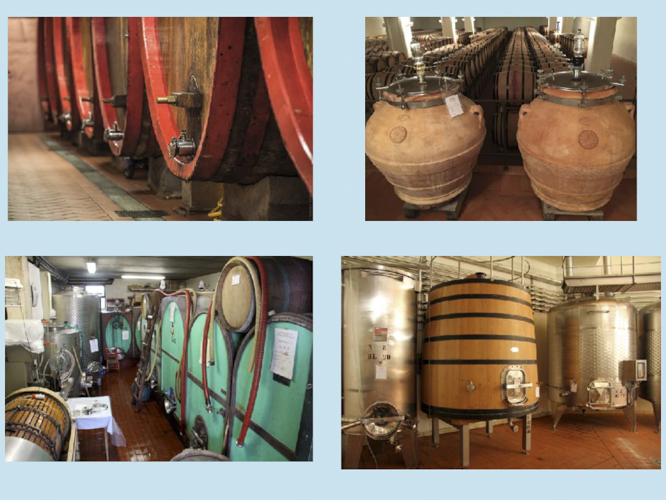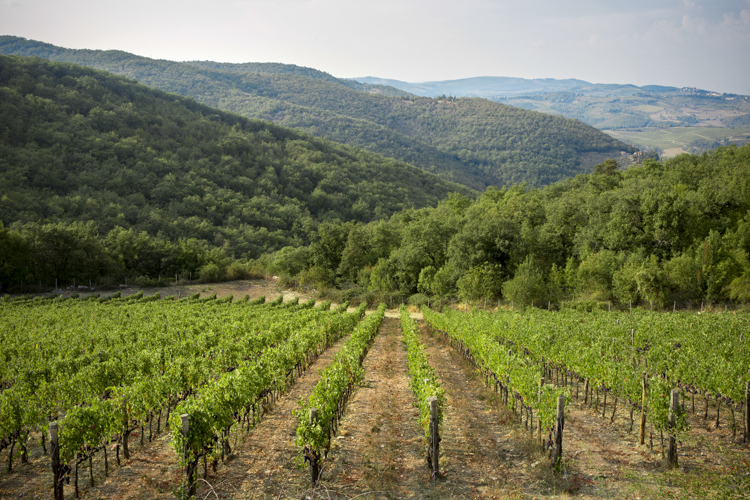 Just outside the hilltop town of Radda in Chianti, a road sign for Istine quickly brings you onto a long and winding dirt track that finally comes into an ancient stone group of farmhouses that resemble a tiny hamlet, isolated from the world and looking down on a stunning panorama of thick forests, rocky limestone, vines and olive trees. Angela Fonti's family – granddad, father and uncle – bought the land in 1982, four hectares of vineyards and woods. They were smallholder farmers, 'contadini', who dreamed of their own vineyard, initially selling bulk wine and grapes to bigger cantine.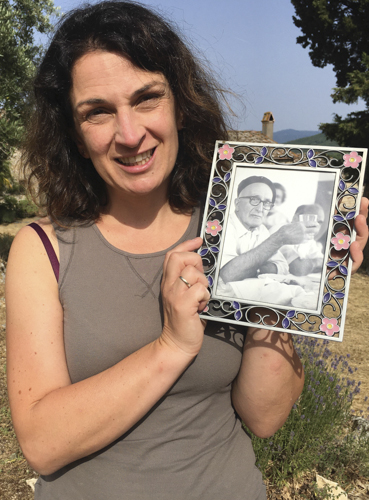 Today, Angela, a qualified oenologist, has taken over the estate, inspired by the cantina's founders, but with firm ideas about how her wines should be, and converting to certified organic cultivation. The key thought she keeps repeating is "expression of the territory – not just the soil, but climate, altitude, exposure to the sun, as well as the woods, the biodiversity that surrounds our vineyards. And that is symbolised by our Riserva wine." But beyond that she has bravely followed her own trendsetting path since 2010, "to make what I call our Cru wines, each from what are essentially single, high altitude vineyards within the 24 hectares of the estate." Lined up for the tasting are three very different Chianti Classico cuvées – Vigna Cavarchione, Vigna Casanova dell'Aia and Vigne Istine. Sipping the Vigne Istine it is certainly rustic, reflecting the untamed scenery surrounding the cantina where vines are bordered by wild orchids, buzzing bees and rambling bushes of juniper and blackberry."Three different terroirs, all vinified the same way, concrete tanks and large barrels, but each has its own personality and traits," she explains. "These wines are both a reflection of ourselves as vignaioli and of the terroir where the vineyard is, and I really feel that today, people really want to know where their wines are made."
A few minutes beyond the bustling town of San Casciano di Pesa, you arrive at the foot of a verdant hill, first passing the grand Villa Antinori, then the road climbing upto the fattoria of Cigliano di Sopra. Maddalena Fucile recounts how, "it has been in the hands of our family for 150 years, but like many Tuscan properties was constantly being divided up. Then my father decided in 2007 to buy back the entire estate and all our family moved here.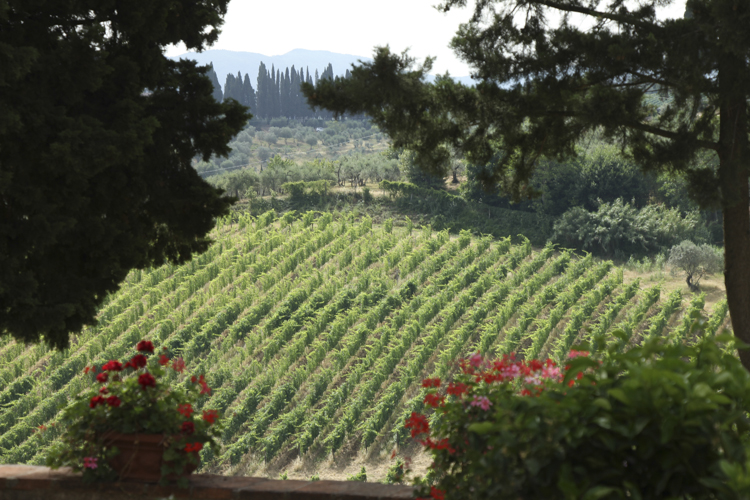 There are 10 hectares of olive trees, lemon trees, an ancient church and a 7 hectare vineyard surrounding the farmhouse." Maddalena studied oenology in Florence and in 2016, together with fellow student, Matteo Vaccari, embarked on an adventure when her father gave them complete control to run the estate, "a clean slate to create our own history," she enthuses. And they are certainly having fun, this bubbly pair of new-generation vignaioli. Matteo insists how, "from the first day we followed certified organic, sowing cover crops on every other vine line, protecting biodiversity with three natural water sources." They plan to plant trees to combat global warming, have stopped using copper as a treatment and limit carbon footprint by rarely ploughing the soil. And the wines are very promising.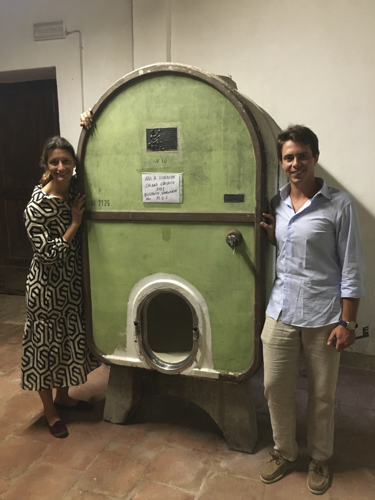 Inheriting a small garage cellar with ancient grape press, steel vats, old barrels and fifty year-old cement vats, they have increased production from 1,000 bottles in 2017 to 23,000 today. "We make a drinkable IGT table wine to avoid selling in bulk," says Maddalena, "a Chianti Classico, and what we like to call a Cru, from a single vineyard of old vines, once tended by one of the estate's 'mezzadri', labourers, Signor Branca, which we have christened Vigneto Branca. The ambition is for it to become either our Riserva or Gran Selezione."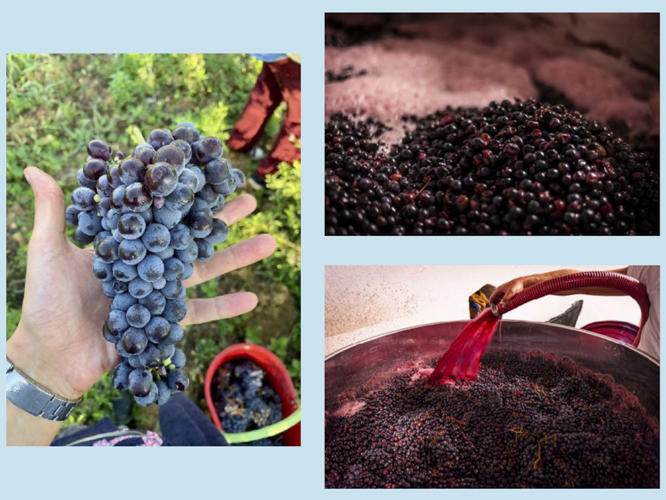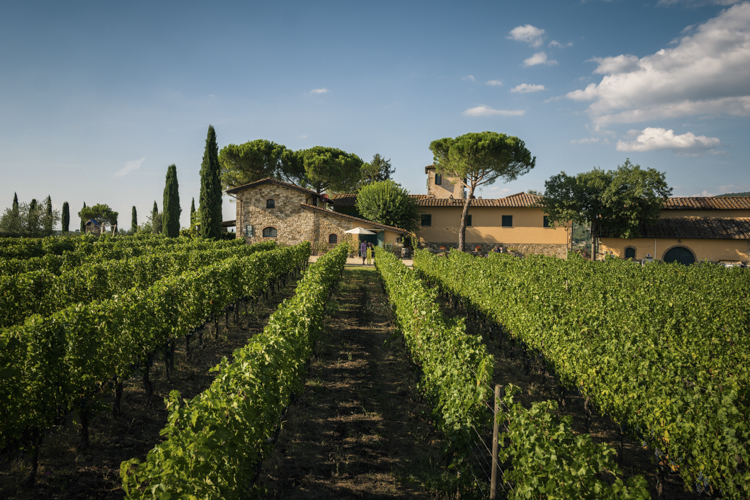 The wines and terroir of Chianti Classico attract aspiring winemakers from around the world with many tenute employing itinerant Brits, Aussies, Argentinians, Americans. But some people become seduced by the irresistible dream of owning their own vineyard here, like young Ukranian entrepreneur, Alexander Biba, who 7 years ago purchased the idyllic Fattoria Viticcio, a 37 hectare vineyard and luxury wine resort. " When we bought Viticcio it was to make important wines, wines where you can both express yourself and this unique Tuscan terroir. So we moved the whole family to Florence and we are investing in the future; turning certified organic, buying new plots of vines, replanting and building a new cellar." Continuity on the estate was ensured by retaining Daniel Innocente as the winemaker, who recounts how, "I was actually born right here in Viticcio's farmhouse. My parents worked as metzarde on the estate. My guiding principle is to concentrate on the grape and the vine, but a new cellar is now under construction, drawing us in a new direction.There will be a series of raw concrete subterranean vats and I want to change the ageing of our Chianti, using the new tanks for ageing as well as fermentation."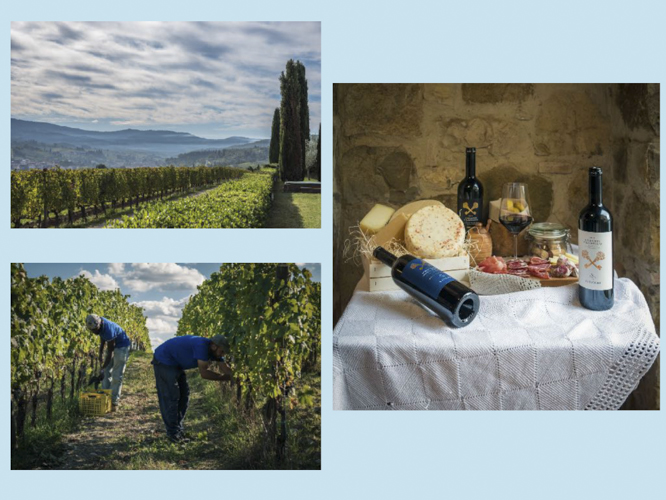 Viticcio was one of the pioneering 11 aziende to first present a prestigious Chianti Classico Gran Selezione cuvée in 2014, and Alexander remains a committed supporter of change for the future. "Like most winemakers here we made a quality Super Tuscan, but only because it was 100% Sangiovese grapes and could not be classified then as Chianti Classico. The moment Gran Selezione was created allowing 100% Sangiovese wines then it was an obvious decision that our Super Tuscan, Il Prunaio, should become Gran Selezione. And now with the prospect of a new village indication, then Super Tuscans may slowly disappear, which has to be good for the global image of Chianti Classico."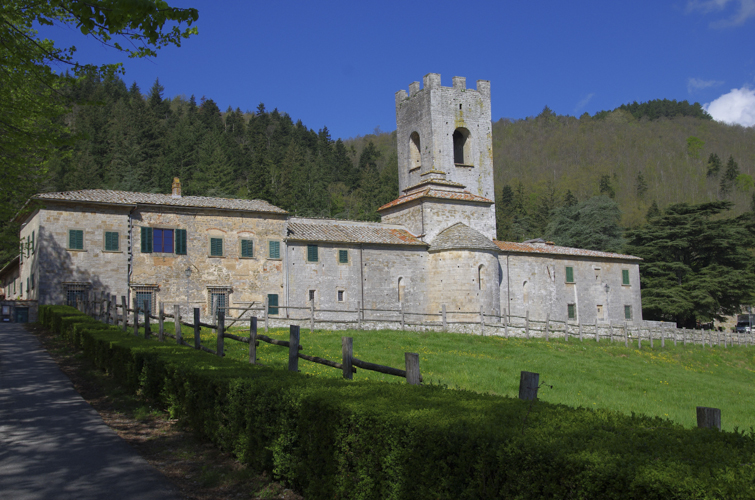 First impressions take your breath away as your car emerges from dense forest into a clearing dominated by a monumental medieval abbey looking down from 700 metres across Tuscany to the Apennines. It resembles a backdrop of Lord of the Rings, and this vast estate has been in Roberto's Stucchi's family since 1846, after the abbey was deconsecrated by Napoleon. The thousand year-old Badia, its tranquil cloisters, and beautifully landscaped gardens are spectacular. This is wine tourism as its best as you can stay in a luxury room, enjoy a meal in the trattoria then take a cooking class, join tasting and blending ateliers, tuck into a hearty picnic after a hiking or biking wine tour. But there are surprises too. Grape cultivation was abandoned around the Badia in the 1980s, due to its high altitude and lack of sun, and todays vineyard and modern cellar are located some 20 minutes drive away, south of Gaiole. Roberto was an early innovator in sustainable agriculture when he took the estate into organic cultivation back in 2000, but he refuses to follow fashionable trends, so don't expect to taste a Gran Selezione as he simply does not make one, "because I felt the concept lacked an ambition and an aim."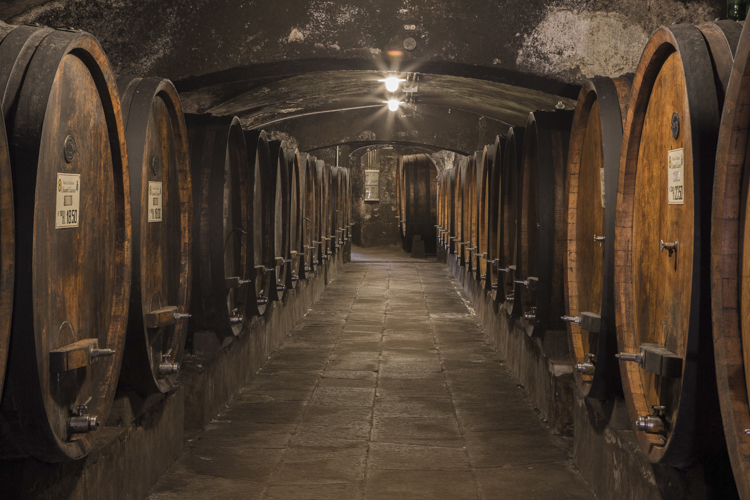 Another surprise is that the wine travels from the cantina to the abbey's labyrinth of ancient cellars to slowly barrel age, "because these dank, centuries-old vaults are simply perfect for ageing." Roberto also observes that, "since I have been making wine here there has been a 360° climate transformation, quite literally from cold to hot. 50 years ago winemakers had to chaptalise with added sugar to raise the wine's alcohol to 12°, now we struggle to keep the wine below 15°. Harvesting has moved forward from October/November to September, and one day, who knows, we may well plant vines right here by the abbey again."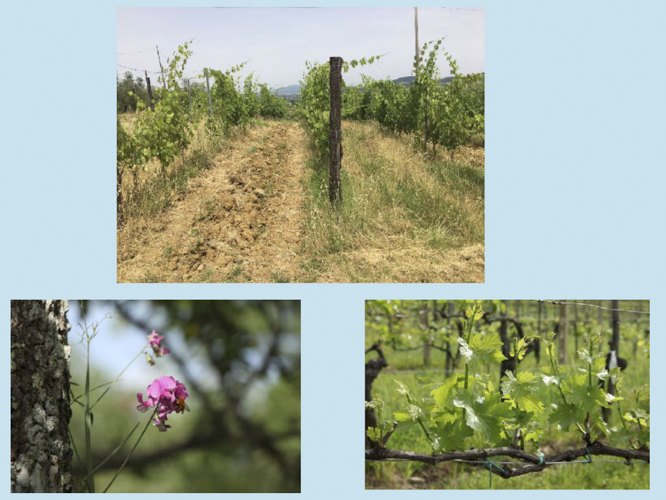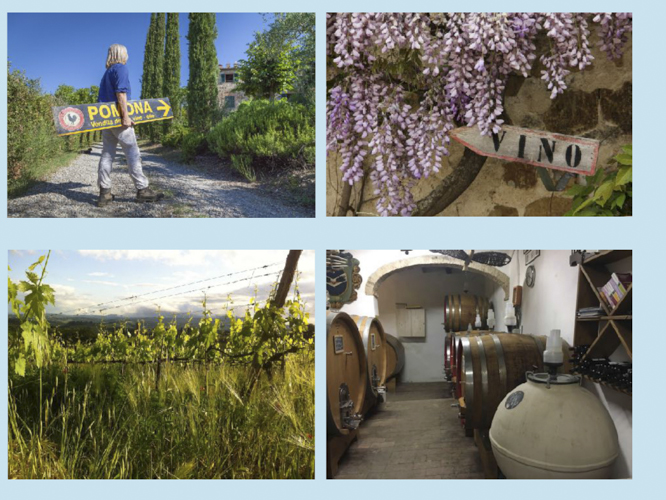 On the busy highway north of Sienna it is easy to drive straight past the sign for Monica Raspi's tiny Fattoria Pomona. She cultivates just 6 hectares, producing a small selection of highly individual organic wines in her garage cellar, a wonderfully chaotic mix of ancient concrete tanks and old barrels, an amphora alongside a glass demijohn.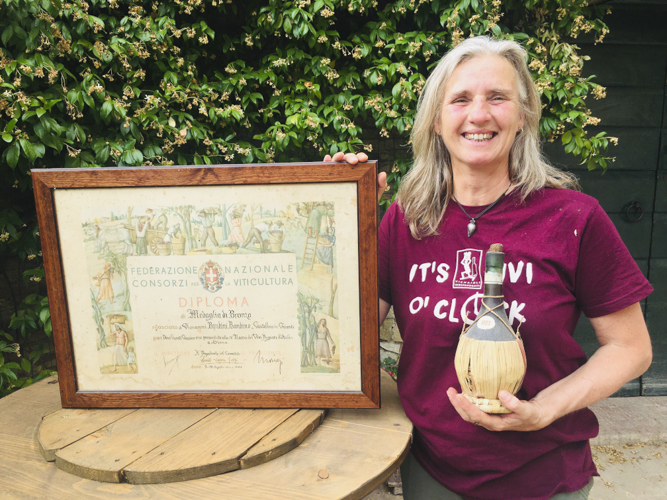 The walls are decorated with nostalgic images of her winemaking ancestors, vintage certificates of wine competitions, a1931 Chianti straw fiaschetta, something most Tuscan cantine hide away today. Not Monica. This feisty vignaiola has firm, sometimes provocative opinions about the Chianti Classico world.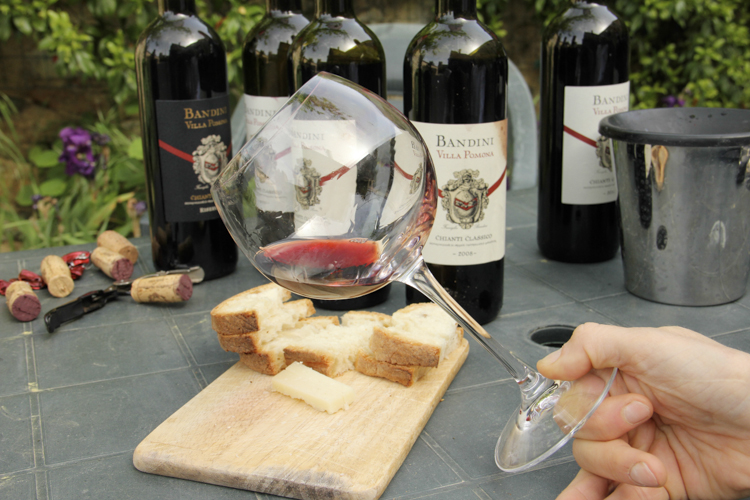 Pouring a glass of her quintessential Chianti Classico Annata, she explains that, "this is my favourite wine, rather than the aged Riserva, and I am afraid you will discover that I don't even make a Gran Selezione. The Annata
is the genuine expression of my cantina, the terroir, a wine to drink over a meal with friends, not pompous or prestigious." Talking about the future of Super Tuscans she pops the metal cap on her litre bottle of Piero Grosso, pure Sangiovese but made solely in steel vats. "Is this a Super Tuscan? You must be joking, but see how wonderfully drinkable and democratic it is, light and low in alcohol. It would probably have given Robert Parker a heart attack." Although Pomona was a 90 hectare estate when founded in 1890, it was all but abandoned by 2007 with the family ready to sell up. "I made the decision to give up my career as a vet and take over the winery," she recalls. "I had no idea what I was letting myself in for, especially as we started to convert to bio almost immediately." With no formal winemaking training, she is refreshing frank, recalling that, "initially I was almost scared of the vineyard, of the macho world of winemakers. But understanding organic cultivation has made me love the vines and now I spend almost all my time outside."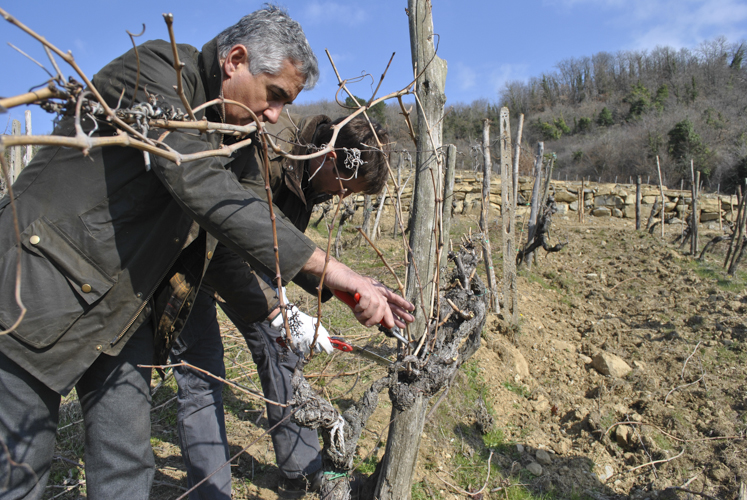 Giovanni Manetti began working at the age of 16, just after his father had purchased the Fontodi azienda, while his brother, Marco, began revitalising the family's historic production of terracotta tiles and amphora at nearby Impruneta – tiles chosen for the roof of Florence cathedral, their amphorae today a feature of many Tuscan cellars, including a spectacular 40 here at Fontodi. The vineyard has grown from less than 10 hectares to 175, but in spirit, Giovanni remains a down to earth, independent vignaiolo. And the intimate family feel here is even more noticeable today with the presence of his children, Bernardo, an enthusiastic oeonologist, alongside the dynamic Margherita.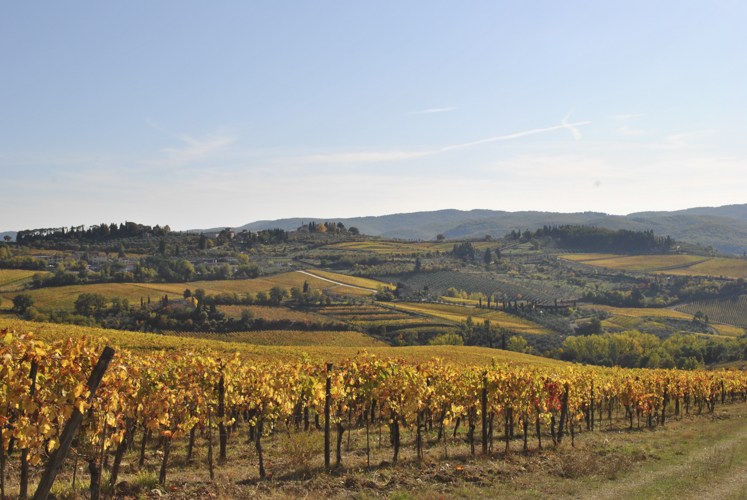 The estate is inextricably tied with the village of Panzano, extending across the highly prized Conca d'Oro amphitheatre of sloped vineyards, for some 300 hectares that also includes olive trees, barley, cereals, and a herd of Chianina cows. Giovanni recalls how, "we started working organically as far back as 1990, though we were only certified in 1995 for our olive oil, then 2001 for the wine and finally for our cows. I honestly believe that organic cultivation means you will make a better wine. As simple as that. And a wine that allows a much better expression of the terroir. So I am in favour of bio not to improve ecology, sustainability, to save the planet. But to make a better wine." As Giovanni starts a tasting by opening bottles of Fontodi's exceptional Chianti Classico range, it is impossible to separate this chatty winemaker from his post as president of the Chianti Classico Consorzio, where he is overseeing the realisation of a lifetime ambition; an official 'subdivision' of Chianti Classico, allowing producers to indicate on labels the name of the village or district where the grapes were grown. "We have been talking about this since the 1980's when I was a young revolutionary winemaker, and now I am finally the President of the Consorzio to actually enact the changes."
This imposing 18th century castle, with landscaped gardens, and a maze of wine cellars, possesses a 72 hectare vineyard that since the 1960's has been producing some of Chianti Classico's most iconic wines.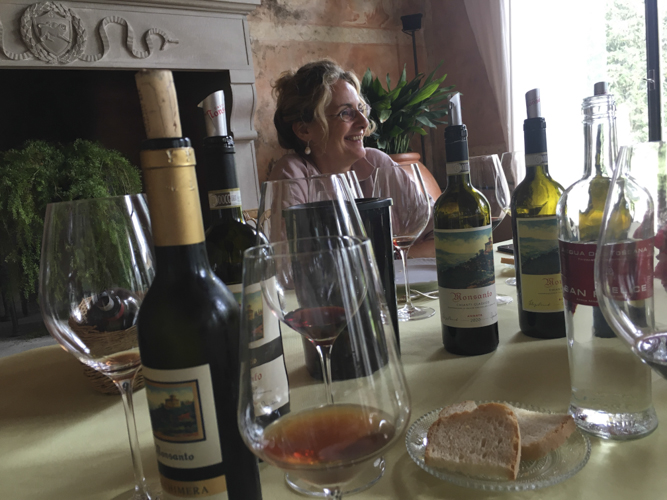 The dynamism and commitment to excellence is embodied by the owner, Laura Bianchi, who is the first to admit that her father Fabrizio was the visionary to create this remarkable winery. "I think you can say that we have actually been producing a Gran Selezione since 1962, because we really are the only Chianti cantina with a single vineyard sold at the top our pyramid – Vigneto Il Poggio. My father always vinified, aged and bottled this separately, on a parcel at the highest point of the vineyard, made from 95% Sangiovese plus autochthonous grapes. Then in 2014 when Gran Selezione was created, well it was natural to choose Il Poggio for this."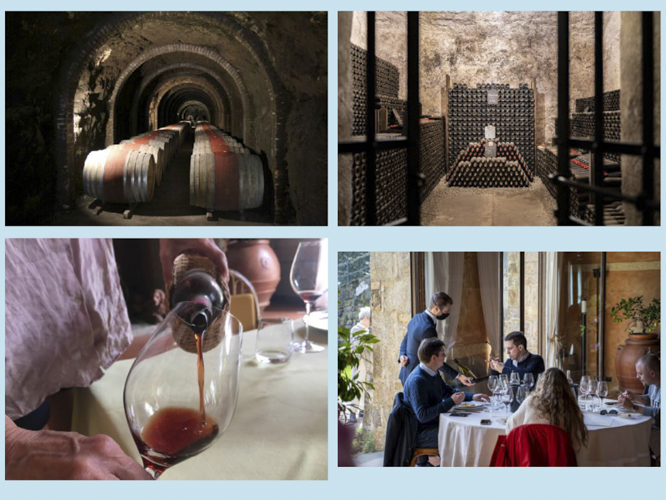 The history of these wines comes alive during a tour of the Castello's cellars, which house a unique archive collection of ancient vintages, as since 1962, "my father had the foresight of putting aside 12% of each years production and commissioned three retired stone masons to dig a labyrinth of arched cellars below the castle to store this huge collection. Today collectors await the release of a small number of vintages each year, and it is certainly an emotional experience when Laura opens a perfectly preserved 1969 Il Poggio Riserva to taste over lunch.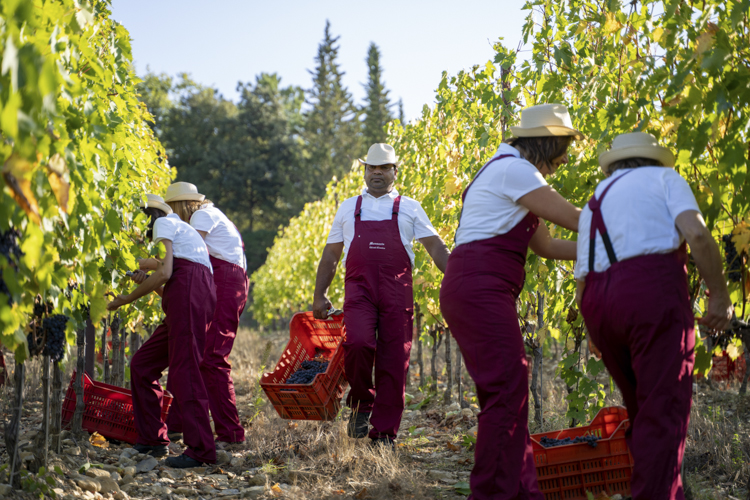 As in many of the standard -bearers of Chianti Classico there is an irrepressible influence of the family here at Monsanto. The octogenarian patriarch, Fabrizio, still lives in the castello, while Laura describes their multi-ethnic vineyard team as "a loyal band of immigrants who have settled on the estate with their families whom we have welcomed to live in houses dotted around the property. A rainbow mix of Romanians and Albanians, Indians and Afghans. Imagine that 20 Afghan children have been born here, and they all speak Tuscan!"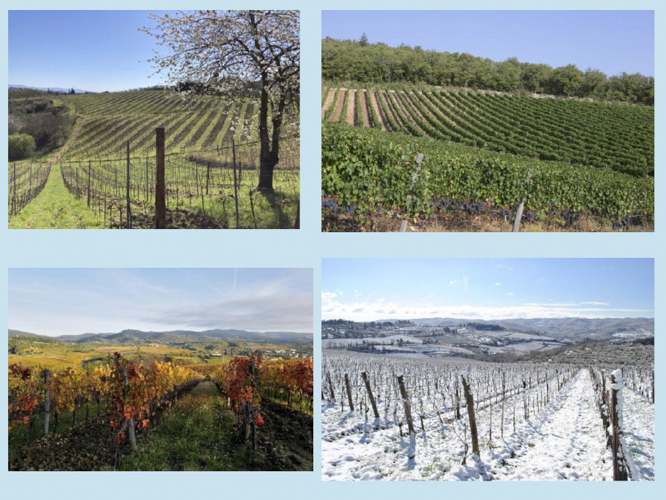 Where to eat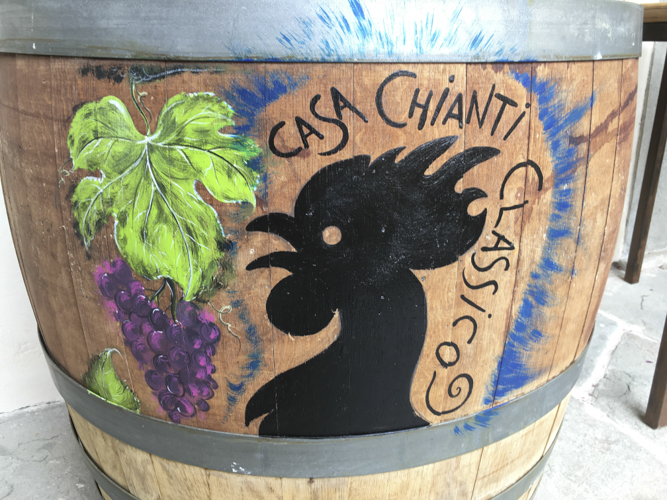 This restored 18th century convent houses a museum dedicated to Chianti Classico, a wine shop and relaxed bistrot where you can dine in the shady cloistered courtyard or on a terrace overlooking rolling vine clad hills. Try the traditional bruschetta or pappa al pomodoro followed by pici pasta smothered in a hearty wild boar ragù.
Dario Cecchini, Tuscany's most famous butcher, has now opened a smart, foodie restaurant that does justice to the wonderful steaks he ages in his legendary shop across the road. Beef Carpaccio and tartar are the perfect starters before a massive Fiorentina, and since the Covid pandemic, Dario is producing his own Chianti too.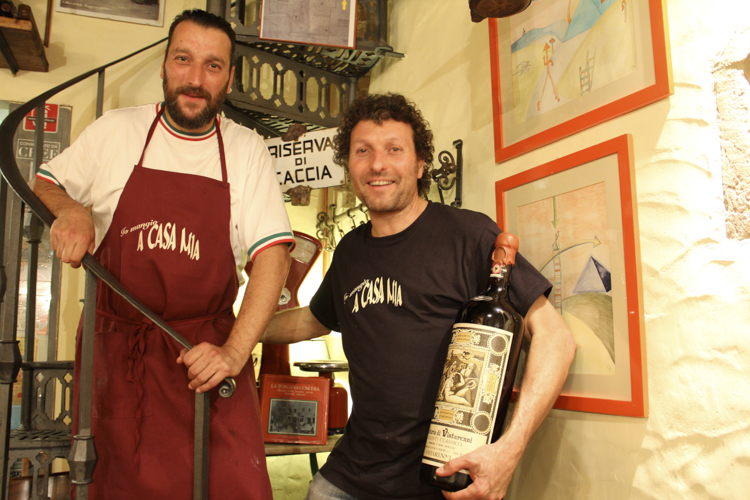 Be sure to reserve in this rustic 20 seater dining room where the friendly chef brings your steaming plate of pappardelle pasta with porcini mushrooms in a pan straight from the kitchen.
A young couple have just taken over this century-old trattoria, breathing life back by reopening as a general store for locals and serving tasting home-cooking dishes like trippa alla parmigiana and slow-cooked beef peposo stew.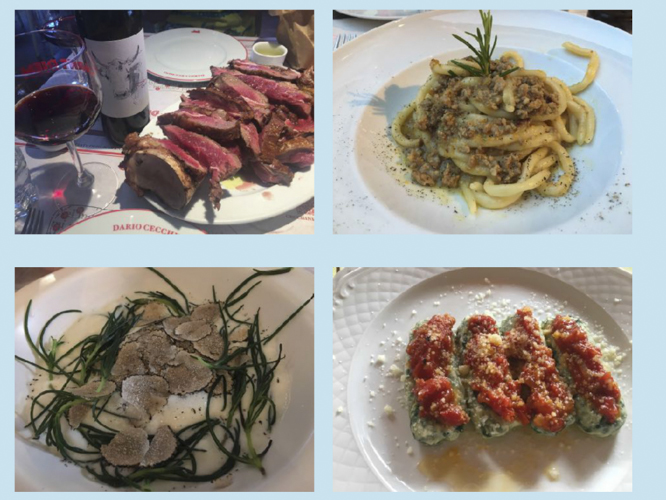 Where to stay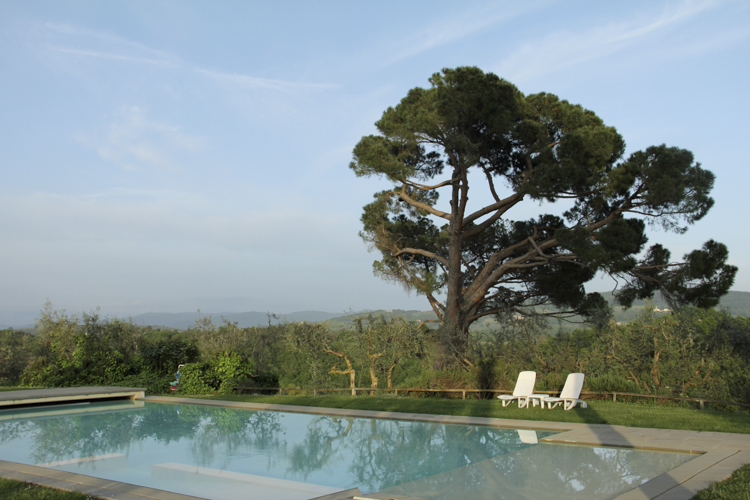 An artistic refuge hidden in midst of olive groves, vineyards and forest, this medieval farmhouse has a to-die-for pool, stunning contemporary art installations and the choice of elegant rooms or spacious appartments.
The perfect choice for a relaxing stay, this ancient hamlet has been entirely converted into a luxury wine resort, complete with spa and pool, gourmet restaurant, while producing their own olive oil and an excellent Chianti Classico.
The labyrinthine mansion is right in the heart of Radda in Chianti, with comfortable rooms, small spa and jacuzzi, and above all, the perfect location for exploring Chianti Classico's vineyards.