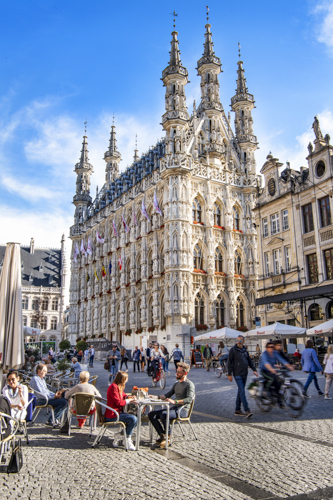 INTRODUCTION
Picturesque Leuven may be only half an hour by train from the bustling metropolis of Brussels, but it is a genuine hidden secret as far as tourism is concerned, with barely a souvenir shop to be found.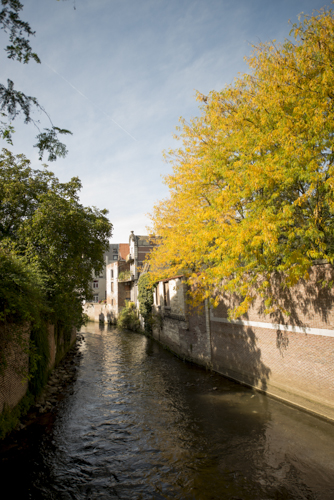 It may have missed out on the chance to be a capital city to Brussels back in the 13th century but the establishment of one of the world's oldest universities here in 1425 has made it an important centre of learning for science and the arts. Resembling a Flemish version of Oxford and Cambridge, the city's ancient university colleges remain for the most part closed off to the public, hidden behind their red brick walls, but there is an ambitious plan to open for visits to celebrate the 600th anniversary in 2025. What are not hidden to the public are the 50,000 students who make their temporary home here each year, creating both a lively nightlife scene and a vibrant calendar of contemporary art, music and dance. All this contrasts with the intense sense of history that permeates Leuven, from its grand Gothic architecture to Old Masters from the era of Flemish Primitivism.
Must See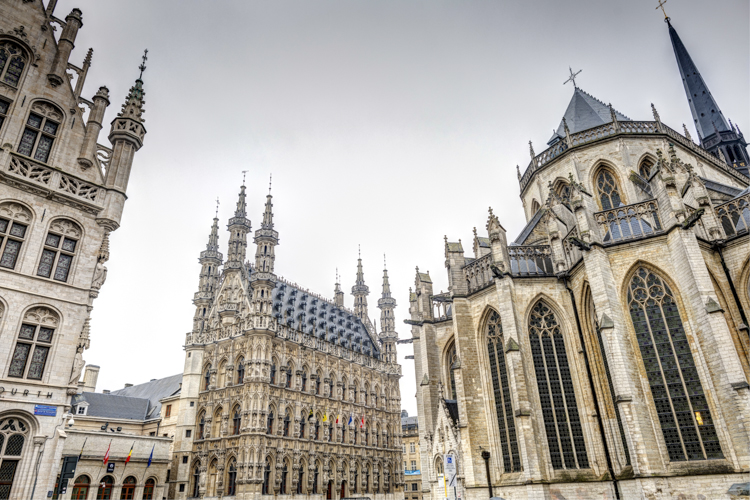 Grote Markt
The first thing that every visitor to Leuven does is head straight to its incomparable Grand Square, site of two landmark buildings that both in their way, symbolise this surprising city. While much of Leuven's architectural heritage was severely damaged during both World Wars, the 15th century Gothic town hall escaped almost unscathed, leaving intact its fairytale turrets and ornamental façade decorated with some 236 intricate statues. The sumptuous interiors are also impressive and while the tourist office already organises regular visits there are plans to turn it into a full-time visitor experience. Right opposite stands the monumental Saint Peter's Church, whose origins go back a thousand years. While the present building is in the same Gothic style as the town hall, much was rebuilt after
bombing at the end of World War Two.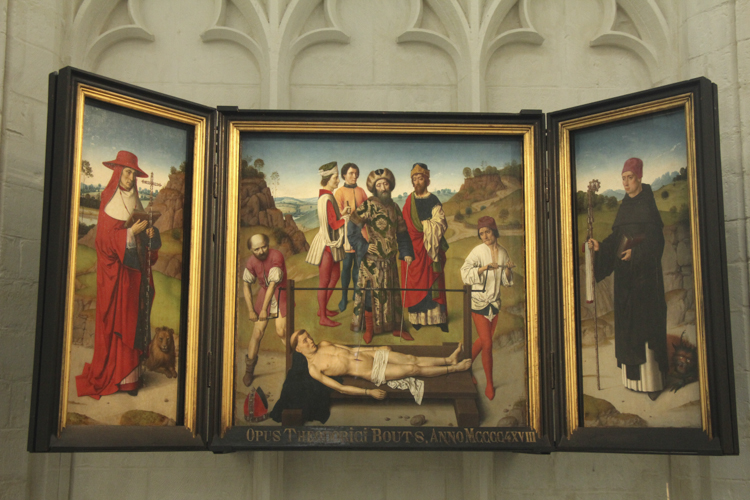 The artworks though survived damage, a treasure trove of Flemish Primitivism, including an exquisite 1442 sculpture of the Madonna and Child by Nicolaas de Bruyne and a masterpiece interpretation of the Last Supper by Dieric Bouts.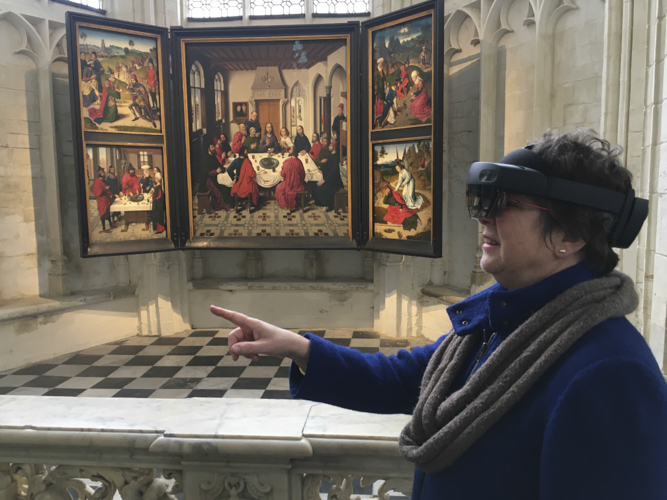 There is an Augmented Reality guide of the artworks, and from October 2023 the exhibition "DIERIC BOUTS. Creator of Images" will showcase paintings by Bouts lent by collections around the world..
M Leuven
It is no understatement to describe Leuven's cutting edge M Museum as a work of art in itself.
Right in the midst of a busy shopping street, passers-by find themselves standing opposite a Neoclassical colonnaded entrance arch which is just a front for a futuristic three-floored building of sharp zigzag lines, white Italian travetine stone and glass, created in 2009 by leading Belgian architect, Stéphane Beel. This juxtaposition is a recurring theme throughout the museum which makes extensive use of its massive 58,000 piece collection, spanning medieval paintings to avant-garde sculptures, continually confronting and questioning the visitor.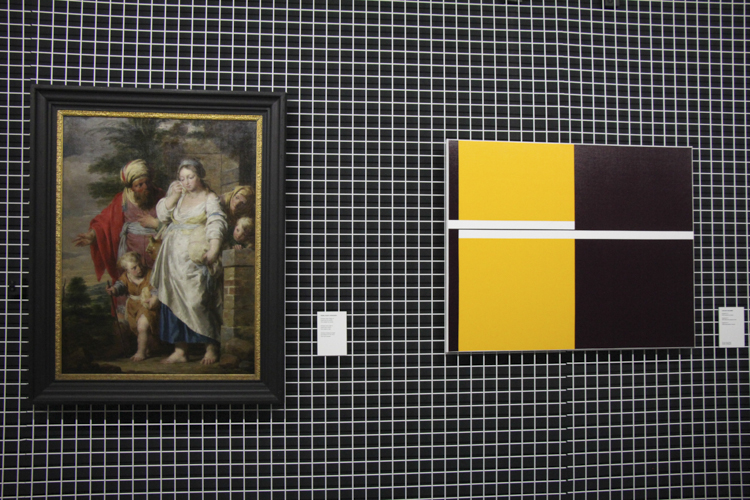 A kitsch Japanese maneki-neko waving cat stands next to an a religious statue of Saint Anthony of Padua, a minimalist geometric abstract painting hangs alongside a romantic 18th century Old Master by Flemish painter Pieter Jozef Verhaghen. And there are always challenging temporary exhibitions running throughout the year. Be sure to carry on to the rooftop where there are great views over the city.
Hidden Gems
Street Art

Street art in Leuven is serious affair, a long term municipal programme to encourage young local artists rather than the more anarchic graffiti you see decorating the walls of other art cities. Taking a walk to track down surprising street art is the perfect way to discover Leuven on foot, either following the Tourist Office's detailed map or downloading a recent App dedicated to these colourful murals. There are over 200 creations spread out over the whole city, with 70 eye-catching works concentrated in the historic centre.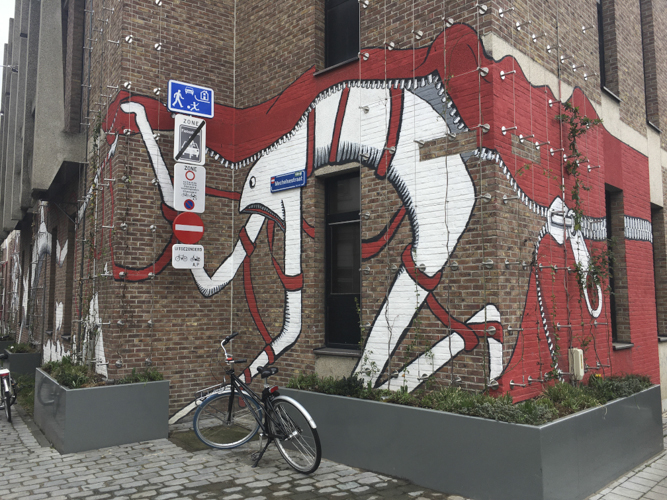 Everyone has their own favourite street art mural, but two pieces are definitely worth tracking down; 'The Red Line', painted by neighbourhood school students, and the wonderfully surreal Verwarr(m)ing radiator by Leuven's favourite graphic artist, Bisser, who has now become known on the international street art stage.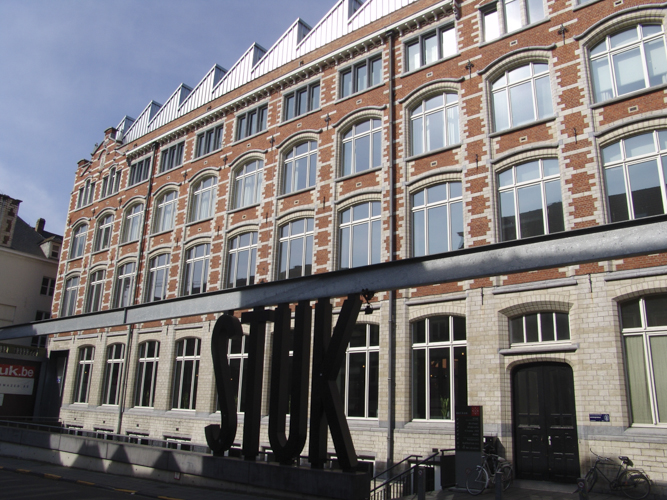 Ten minutes from the town hall and St Peter's church, walking down the busy Naamsestraat you can't miss the giant PopArt-style letters STUK dominating the façade of a Neogothic redbruick building. This is the home of Leuven's agenda-setting House for Dance, Image and Sound
known to everyone by its Flemish acronym, STUK, the city's flagship venue for a vibrant cultural scene that extends to dance and music, exhibitions, installations, theatre and film.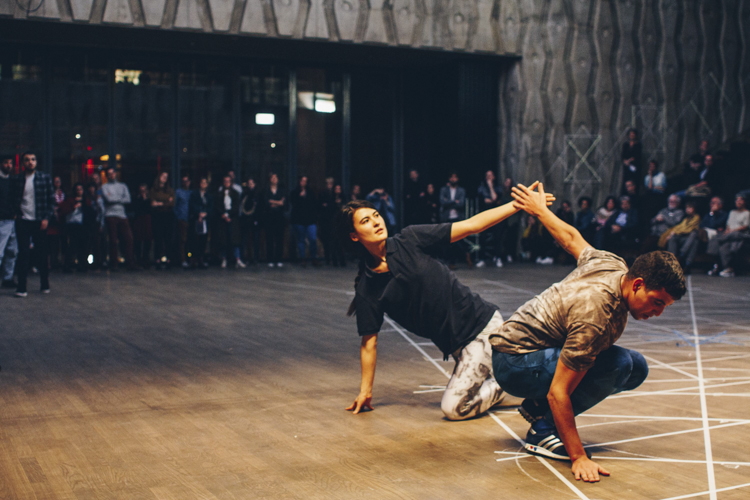 There is a friendly cafe inside and in any one week you could catch a contemporary dance performance, electronic music concert, a surrealist video installation, a techno clubbing night. Right now the STUK is coming to end of a major renovation, and locals and tourists alike await its grand reopening, scheduled for the summer.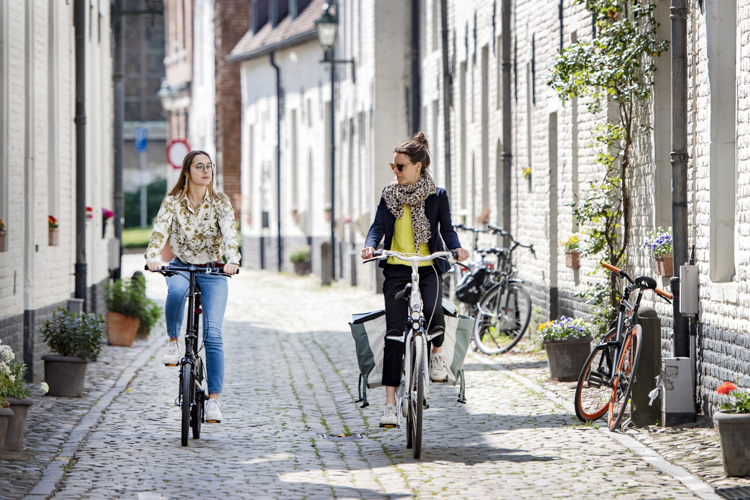 A must-see near the top of the list for most visitors to Leuven is the sprawling Great Beguinage, a community of buildings founded in the 13th century for female religious orders and lay workers that became almost a small town itself, a maze of courtyards, gardens and redbrick houses, mostly inhabited today by university students. But curious visitors should also make the effort to head right over to the other side of town to a neighbourhood around the landmark Stella Artois brewery that is currently undergoing a lively urban regeneration to discover the little-visited Small Beguinage, that also dates back 800 years.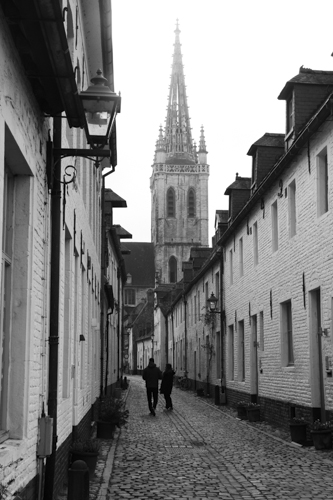 A single cobbled alleyway of tiny whitewashed cottages with evocative names like Nazareth runs off the Gothic St Gertrude Church, while a gatehouse suddenly opens out onto St Gertrude's ancient abbey, a park and the grassy bank of the Dyle river.
Every Belgian city has a mouthwatering selection of chocolatiers, but the most famous artisan chocolate maker in Leuven has also made name for itself for its provocative creations.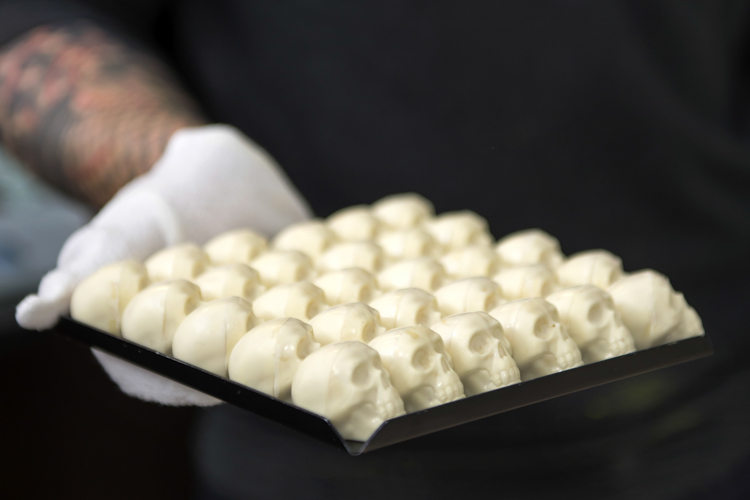 In a tiny boutique on the main shopping drag running from the station into the town centre, Bittersweet is part showroom, part laboratory for the handmade artistic designs that push the boundaries of taste, colours and shapes.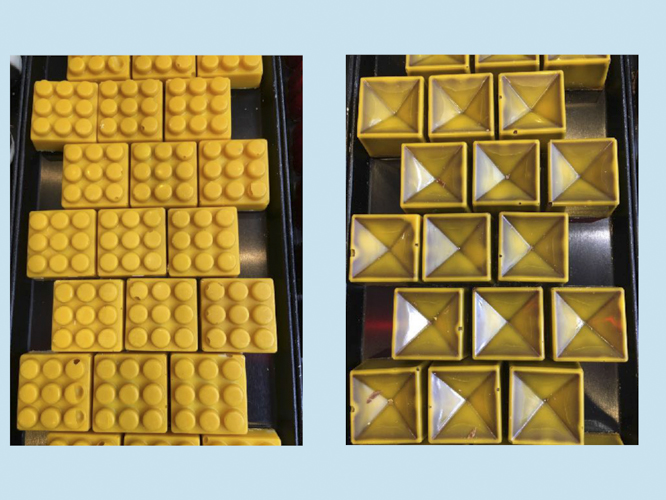 A surreal-looking yellow praline resembling a Lego brick is called Heroin, while other popular chocolates are named Skull, Espresso Yourself, Robotski, Corn Porn and Brainfood. Customers seduced by these original ideas for the humble praline can also sign up for a hands-on chocolate making course in the back of the boutique.
Local Foodies
De Coureur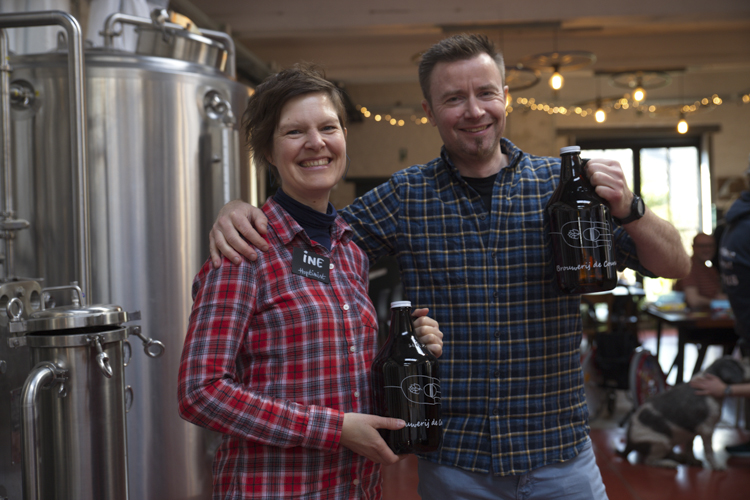 Bart and Ine Delvaux became enthusiastic home brewers of craft ales when living in Chicago, and on returning home to Flanders made a decision to change career and open their own microbrewery in the suburbs of Leuven. It took a year to convert an old car workshop into a funky taproom, hidden behind a colourful graffiti-covered door. Since 2020, Bart has created over 50 different small batch brews – American IPA, sour gueuze, a chocolaty stout, blonde tripel – only served on tap so beer fans have to make a pilgrimage to De Coureur to taste them.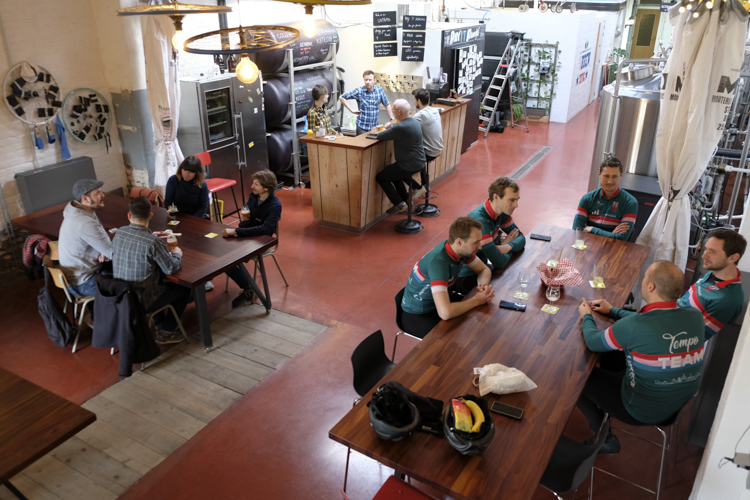 There are always 9 or 10 on tap, and apart from selling tasty sausages made by the local butcher, customers are allowed to bring in their own food for an impromptu picnic or order in from a delivery app.
Green Space
Botanical Garden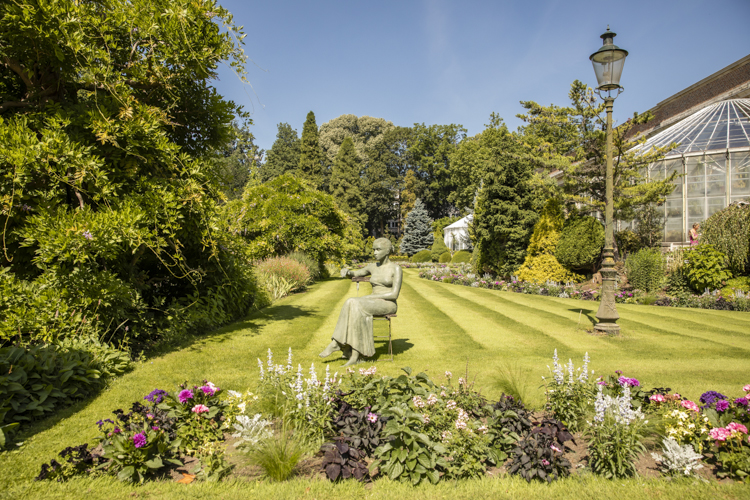 The origins of Leuven's historic botanical gardens dates back as far as 1738 when the University's Professor of Medicine began to grow plants and herbs for his research. Today, while the curators of the gardens still cultivate an impressive array of exotic plants, colourful flowers and fragrant herbs, in practice, this peaceful oasis of green space has become the unofficial town park, popular for picnics with locals and tourists alike. Guests walk in through a grand walled arch and wander past ornamental ponds, a tiny lake, educative plots of herbs, the steamy tropical jungle interiors of the greenhouse and temporary art and sculpture exhibitions held in the Orangery.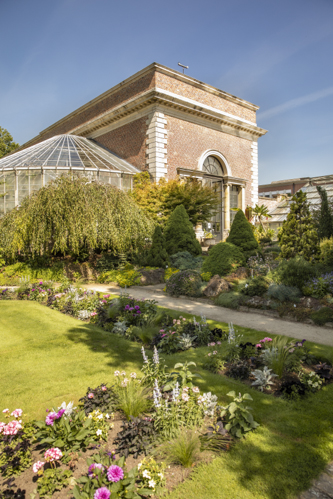 The gardens are especially beautiful in March when daffodils bloom, followed by cherry blossoms in April, then wisteria covering the wall of the Orangery explodes into deep shades of purple in May.
Markets
Saturday Market
While Leuven's main food market is held every Friday morning on the huge expanse of the Ladeuzeplein square in front of the University Library, travellers in-the-know will wait to do their shopping till the next day, when a very different kind of casual market sets up its stalls on Mathieu de Layensplein, in the Brusselsestraat and side streets around.around St Peter's church.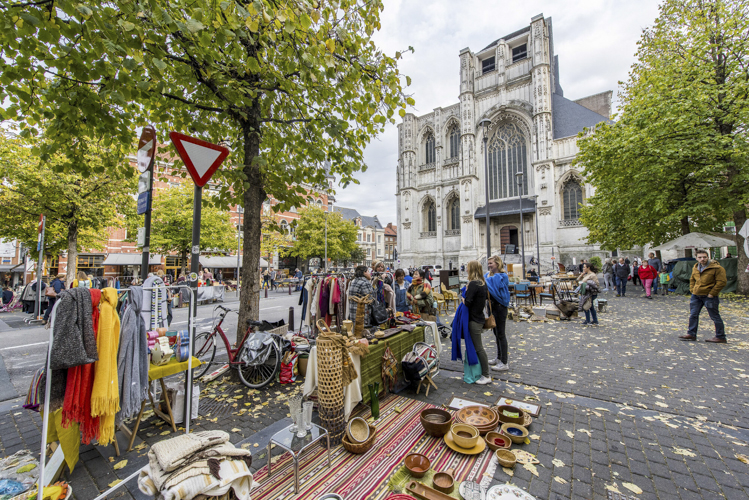 This is a favourite meeting place for locals, either to browse the stands or sit out on one of the many cafe terraces. Bargain-hunters head for the artisan crafts, antiques and bric-a-brac specialists interspersed between bakery and cheese sellers, colourful flower vendors and some tempting food trucks. Difficult to resist a cornet of piping-hot frites smothered with mayonnaise or a warming bowl of 'escargots', another surprising local speciality that are actually sea snails or whelks cooked in a tasty broth rather than the more well-known garlicky French-style snails.
Out of Town
Park Abbey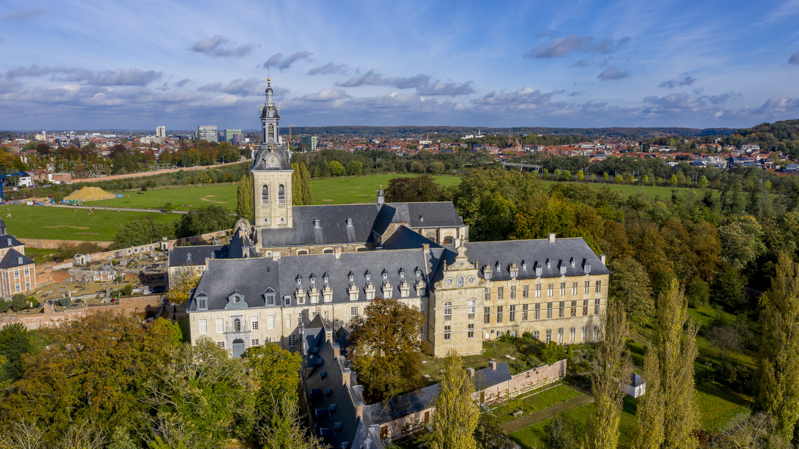 A quick ten minute bus or bike ride from Leuven's centre brings you into the countryside and the breathtaking Park Abbey. Founded in the Middle Ages by French Norbertin monks, the present buildings are primarily 17th century, surrounded by a sprawling estate of lakes and forests, vegetable gardens and orchards, meadows where a herd of the Abbey's cows graze. Just 5 monks live here today as the city council has taken over the maintenance of the many buildings, which since last year are now both open to the public and functioning as they were back in medieval times. While families picnic and ramble by the waterside, a tour of the Abbey takes you through silent cloisters decorated with ancient stained glass windows, the monk's grand refectory, the ceiling decorated with stucco figures so realistic they could be 3 dimensional, the Abbot's luxurious residence and an ancient library. Contemporary art exhibitions are held regularly as well as polyphonic concerts.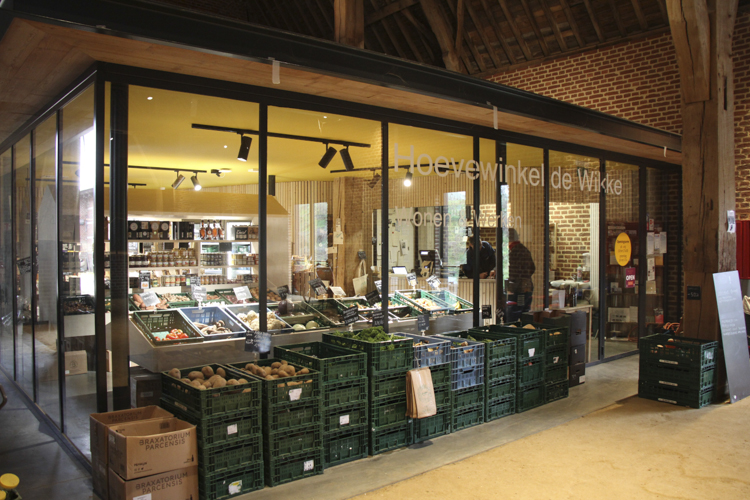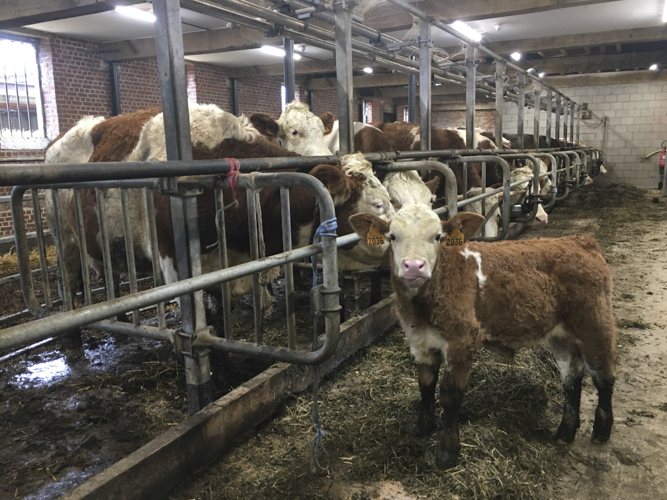 But in parallel to this, a dynamic brewer has set up a craft microbrewery in the abbey, farmers cultivate organic vegetables and make delicious cheeses from the cows milk, a bee keeper produces honey, fruit juices are made from the apple orchard, there is a cafe and brasserie.
FOOD&DRINK
Taste
This warm, welcoming restaurant offers a seductive contrast of gourmet fine dining cuisine in a relaxed, casual ambiance.
Guests are greeted like long lost friends by hosts Bart and Dorotee, making everyone immediately feel at home before chef Bart disappears into his cuisine while Dorotee flits from table to table enthusiastically explaining the evenings wine pairings. For the full experience, order a tasting menu where the chef produces surprising dishes reflecting his commitment to seasonal products, local cheesemakers and sustainable North Sea fishing. Depending on the changing monthly menu, you could enjoy green asparagus with pork belly, razor clams and cockles or home-smoked eel with radish and caviar.
De Klimop
Perfectly located right opposite Leuven's train station, kick off of a tour of the town with feast of traditional Flemish recipes at this grand old-fashioned brasserie. While certain favourites are always on the menu – stoofvlees, beef slow cooked in a rich beer sauce, puff pastry vol-au-vent filed with succulent sweetbreads – always check the seasonal specials.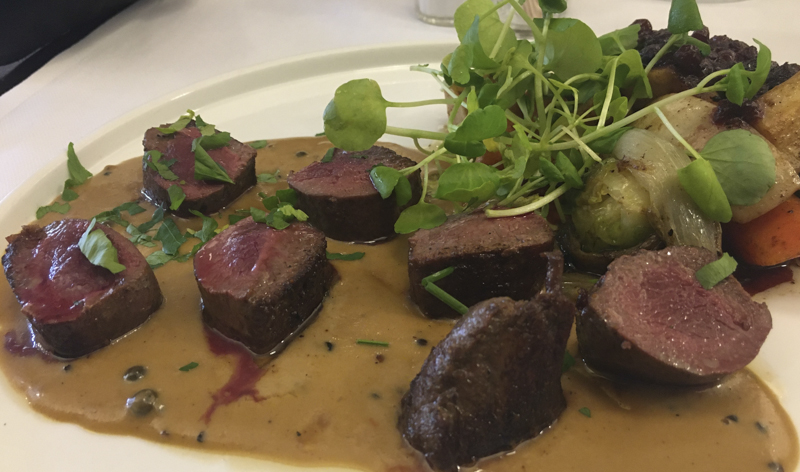 In spring, plump white asparagus with a creamy hollandaise sauce, mussels from the North Sea, and venison, wild boar and hare in the winter game season. The dining room quickly fills up from noon onwards with loyal locals obviously here for the serious home cooking, with the ebullient owner, Pieter Konijn, delightfully explaining to bemused tourists that his name translates as Peter Rabbit.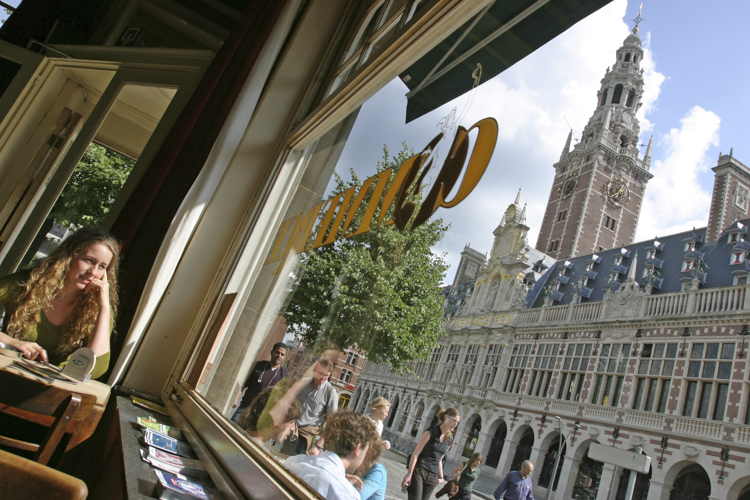 With its huge student population, Leuven seems to have a bar or cafe on every street corner. The most popular hangout is the grand Oude Markt square where every side is lined only with bars, clubs and restaurants, partying most nights till the early morning. But to experience the perfect slice of local life head to the historic Cafe Commerce which looks out on the city's iconic University Library. Pretty much unchanged since it opened in 1864, this is a classic Brown Cafe with bare wooden tables; a flashback into the past with no Spotify playlist, no wifi, locals chatting about politics and sport, reading the newspaper or book.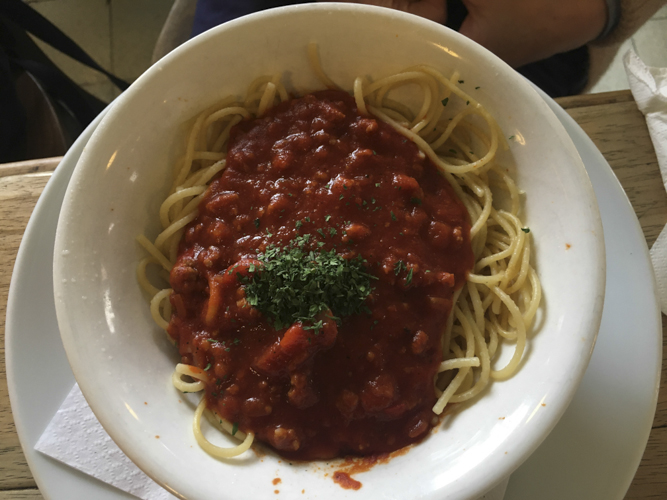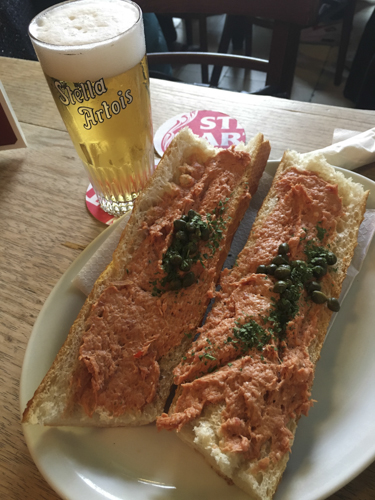 The food is simple, cheap and hearty – homemade soup, spaghetti bolognese, sandwich américain. And the kitchen serves till 10pm while with bar pulls up the shutters at 2 in the morning.
ARTY STAY
Martin's Kloosterhotel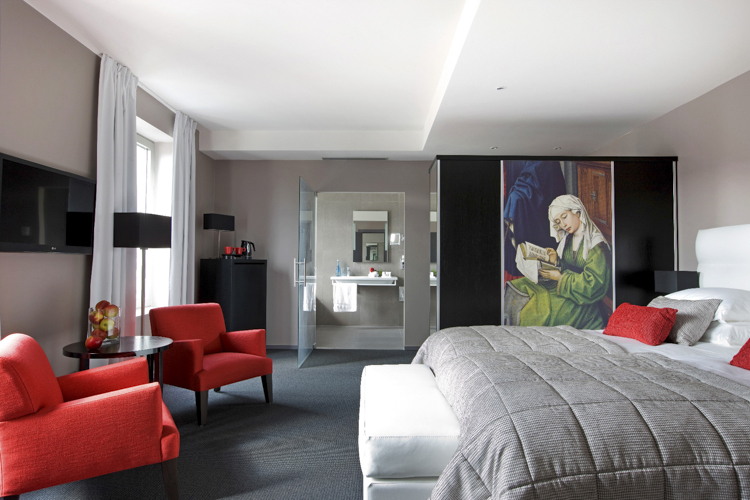 Perfectly blending in with Leuven's medieval redbrick university colleges, the Klooster hotel's comfortable rooms spread across a modern building and ancient convent cloisters that date back 500 years with turrets, oak beams and lattice windows. There is a cosy bar, while breakfast is served in a sunny glass conservatory looking out over a verdant garden.