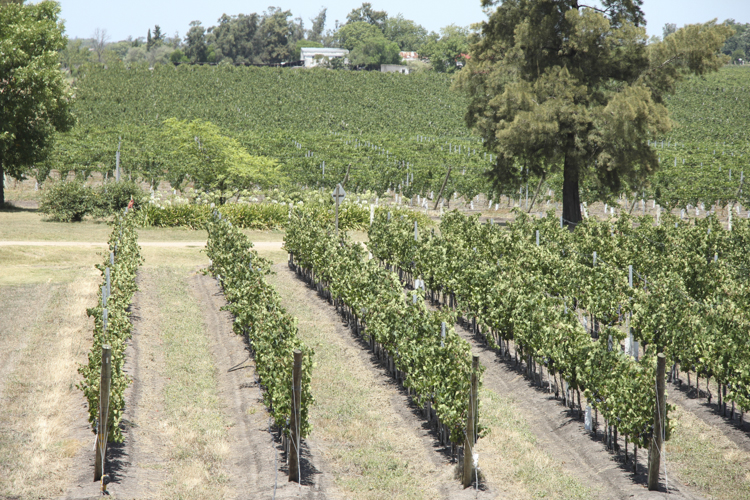 CANELONES
Barely 50 kilometres outside Montevideo lies the region that is the historic heart of the Uruguay wine industry. The pastoral plains and fertile hills of Canelones accounts for  over 60% of the nation's production, including some of the best Tannats, with some 80 wineries, many of them offering tastings, accommodation and restaurants for enthusiastic wine tourists.
The perfect place to start a tour is at the discrete, respected Bodega Marichal, one of the historic Canelones vineyards. Juan Andres Marichal's family roots go back to France, where an ancestor serving in Napoleon's army settled in the Canary Isles from where his great grandparents emigrated to Uruguay in the early 1900's – in fact many winemakers around here come from the Canaries. He is the fourth generation, and this is still very much a family affair with 91 year-old grandmother Tesita, tending the flower gardens, his parents living on the estate and an auntie making the best empanadas I have ever tasted to accompany tastings. And the wines are surprising, from a gourmet Rose to a robust Pinot Noir blend, but above all, the Tannats, where Juan Andres still make a lot of use of the cellar's original 1938 cement tanks, not even coated with epoxy, producing light, modern wines, not too heavy on tannins, not over macerated.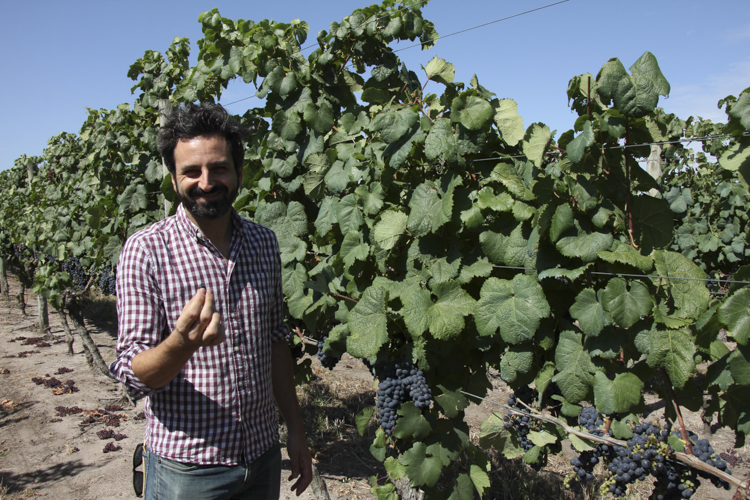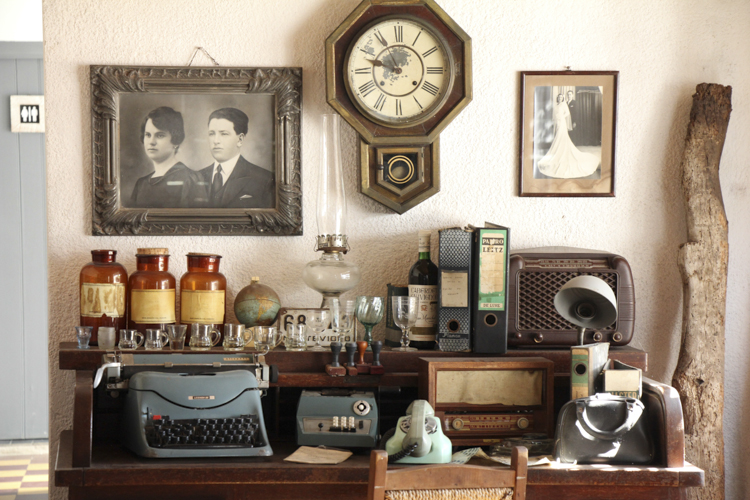 A fifteen minute drives takes me to the gates of Establecimiento Junico, home of the Deicas family, a big business vineyard covering some 200 hectares, whose brands range from Uruguay's most well known name, Don Pascual, to the fine wines under Familia Deicas and the more recent Bizarra label, a funky experimental project that includes testing a one hectare certified organic vineyard, a rarity in Uruguay. Bizarra is the initiative of the latest generation of the family, oenologist Santiago Deicas, who bubbles with enthusiasm as we taste his Viognier, macerated as a genuine Orange wine, and a truly Natural, no-sulphite Tannat aged in a terracotta amphora. Winelovers enjoy a memorable day here, visiting the 18th century vaulted barrel cellar, built by Jesuit priests, and feasting off the cuisine of Santi's chef sister, Mechi, whose brasserie menu spans creative and vegetarian dishes alongside the juicy steaks of a traditional Uruguayan asado barbecue.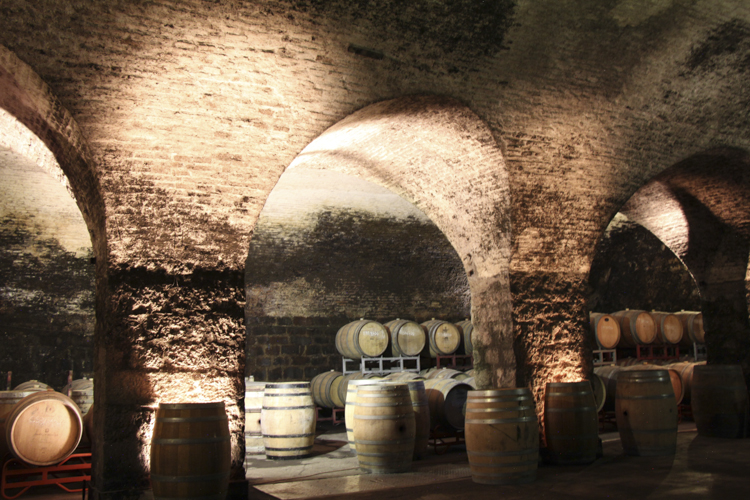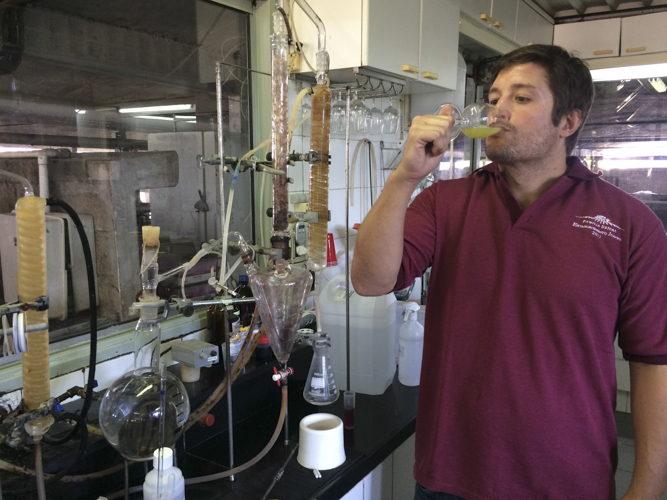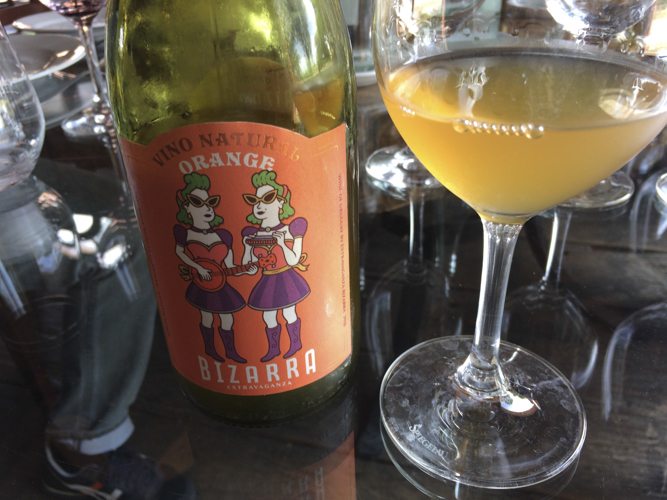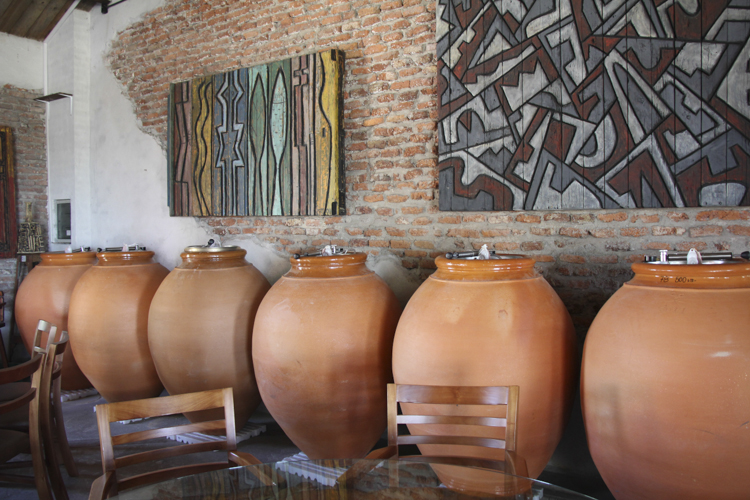 A very different experience awaits at the neighbouring Vinos de Lucca , the rambling farmhouse and seemingly-chaotic garage cellar of Reinaldo de Lucca. Forget about organised, sophisticated wine tourism. Here you come face to face for a tasting with the wonderfully knowledgeable, grumpy and opinionated Reinaldo, alongside Agostina, his charming, feisty and equally opinionated daughter. It is a rollercoaster ride, sampling totally unexpected wines for Uruguay; Nero d'Avola and Aglianico, grapes originally from the family's heritage in the south of Italy, the French Cote du Rhone varietals, Marsanne and Syrah, that draw on Renaldo's experience studying oenology at the famed Montpellier University, and rich, velvety  Tannats, expertly aged in traditional oak barrels, while Agostina experiments with a fresh, fruity Natural cuvee. Reinaldo tells me that "the soul of my wine is in the vineyard. You can have all the latest technology and gadgets in the cellar but that is no guarantee you will make a good wine."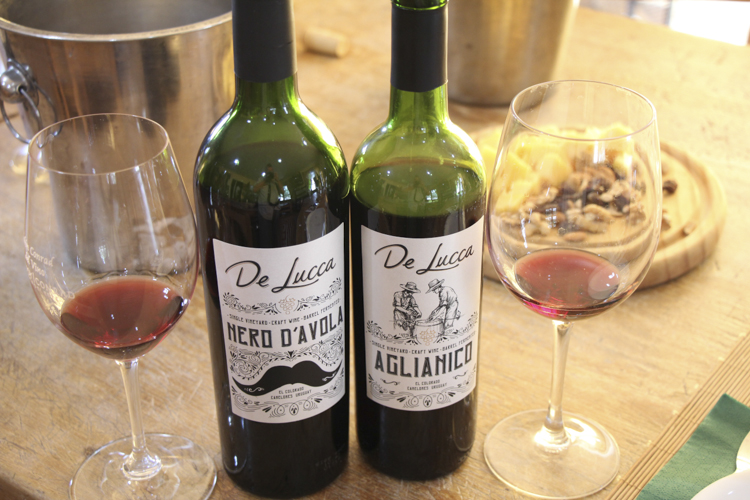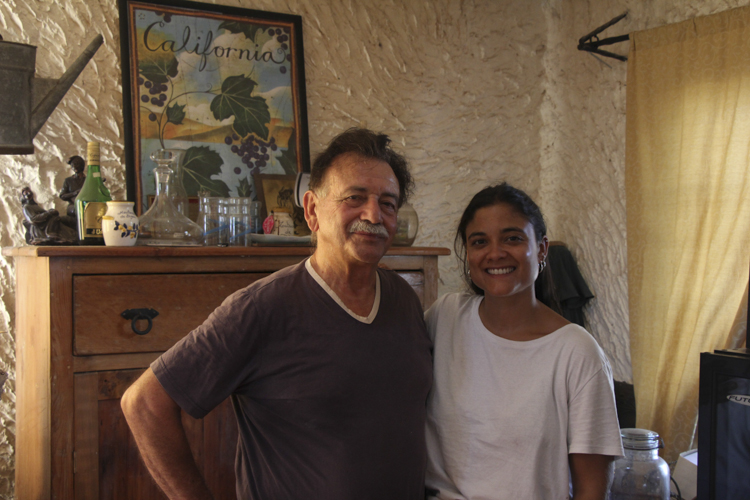 A solemn black and white photograph of the Pisano family, who arrived in Uruguay at the beginning of the 20th century,  takes pride of place in the homey tasting room at Bodega Pisano. Planting their first vines in 1914, the winery dates back to 1924, and today is run by three fourth generation brothers – all big personalities, producing equally big, quality wines. Tastings are a long, expansive and bon vivant experience, but visits are restricted to wine professionals, a shame as enthusiastic winelovers would enjoy the experience of this genuine artisan bodega. The family shy away from the trend of  the  single vineyard 'cru' concept, preferring to vinify dozens of parcels separately before blending, which creates intense, complex wines, especially their Tannats. Just when you think you have tried all the Pisano wines, the latest family oenologist, Gabriel, brings out his own creations, under his new Vina Progreso label. A modern-day Flying Winemaker, Gabriel buys in grapes and vinifies in murky corners of other bodega's cellars. "I have created what I call a Bodega Experimental, with absolutely no rules," he explains, "so, for example, I can make a Sangiovese, something unheard of here, while my unoaked Tannat is called Barrell-Less." Primarily making sulphite-free wines, using natural yeasts, it is still a surprise to taste his Black Sparkling, a Methode Champenoise made with Tannat grapes, probably the only one of its type in the world.